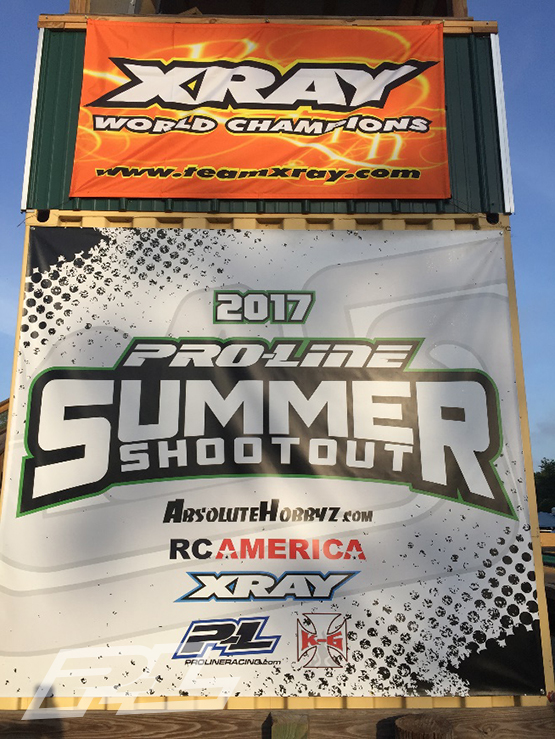 If you didn't attend the Pro-Line Summer Shootout held at Southside Raceway located in Lake City you missed out on probably what will be the greatest event of the year in Florida. With an amazing 340 entries, the place was packed. The time and effort put in from #Brian Lewis, #Lance McDonald and the entire track crew really showed. It's an outstanding facility that had a brand-new tire wash area, air station to blow off cars and a new staging area. The track itself had many features including the Cabbage Patch and brick sections. It had a couple step ups/ step downs, huge double, triple and the largest off camber around. It was challenging and it made you think about your tire choice which to us is all part of racing.
We tested Pro-Line Hole Shots, Fugitive Lites and ElectroShots during practice on Friday.
Qualifying didn't go as well as I would have liked. I just could not drive my Nitro Truggy in Q1. I had to be careful on the throttle and baby it all around the track to keep it in control. Back at the pits David helped me and changed my setup some and added curve on my controller. This seemed to have helped. Even though my time didn't show a huge improvement I was able to feel like I could control it better and now focus on finding spots where I could shave some time off. I ended up qualifying lower than I thought and would be starting 5th in the B-Main. I also race 40+ E-Buggy. The big double was a challenge. My buggy did something different every time I hit it. It would turn my buggy in the air and I would pray I would land it. I ended up changing my shock oils back at the pits and when I drove it next it felt like a brand-new car. Qualifying I barely squeezed in the B-Main and would be starting last.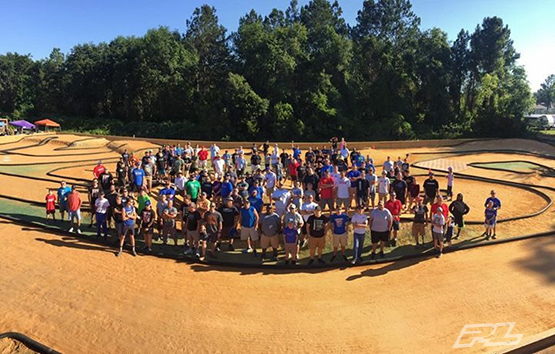 Qualifying day was rough for David too and he just could not get in any clean laps with his buggy. It was handling good so he didn't have to make any adjustments, but change his shock oils.  He would be starting 5th in the B-Main. He defiantly had better results with his E-Truggy and would qualify 6th in the double A-Mains.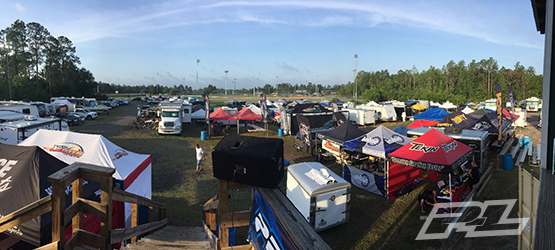 Sunday were the Mains and it would be another sweltering day. My first race was Nitro Truggy. I was excited to be able to use my new headsets. My first lap was horrible and at the start I dropped to last place. I knew I had a lot of time so I shook it off and just tried focusing on putting together some clean laps. David gave me some pointers through the headsets which helped a lot. I was able to get a few positions back before coming in for fuel. David did an awesome job fueling me up and getting me back on the track. I sat in the 3rd position for several laps when I heard David say someone flamed out and now I was in 2nd. With only a couple laps left I was so nervous and was shaking. I could hear David and #Lazi cheering me on below. The last lap felt like eternity to me and when I came across the finish line in 2nd I couldn't believe that I just got the bump to the A-Main. This just shows that sometimes being consistent pays off when you are not the fastest driver on the track. Being consistent and being able to finish the race is just as important. When I came off the drivers stand and saw how proud David was of me I must say this was the greatest moment I have had in racing.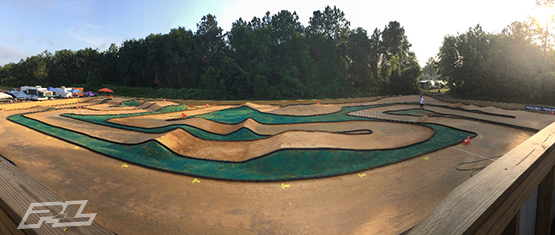 Next up was the 40+ E-buggy B-Main. David would be starting 5th and I would start 10th. My first two laps were bad and I just couldn't get out of traffic. Once the cars got spread out some I put together some good laps and had my fastest lap of the day. Too bad the race wasn't a little bit longer because I went from 11th place all the way up to 7th where I finished. David was on fire and was very consistent making no mistakes. By the 3rd lap he was in 1st place and held onto until the very end getting the bump to the A-Main.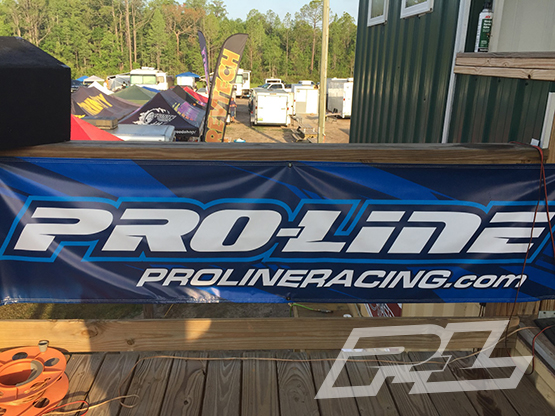 My Nitro Truggy A-Main was next. It would be a 25-minute race. I would be running #Proline M4 Holeshots and using #BocaBearings. Starting in last place in the number 12 spot I had no expectations. I was just super happy to even make it this far. David gave me some good advice and told me to just go out there and have fun. That's what I did and again I had my fastest lap of the day. I had to come in for fuel twice and my hubby did an awesome job once again. I am excited to say that I was in the top 10 finishing 9th overall.
David would be starting 11th in the 40+ E-Buggy double A-Main. He would be running #Prolines M3 Electroshots. In A-1 he put in a good run and made some passes to finish 7th with the time of 12 laps 8:35.171. During his practice laps in A-2 his front dog bone popped out. With the help of #Patrick Rossiter he was able to fix David's car quickly so he could make the race. #Patrick is one of the nicest guys at the track and is always willing to help. On the second lap David was already in 5th place. He held onto it for several laps, but with 2 minutes left he popped his dog bone again and would not be able to finish. In the end, David placed 10th overall.
E-Truggy was stacked with some stiff competition including #Patrick Rossiter, #Tilar Pollack, #John Bernard and #Chris Giraldo just to name a few. In A-1 he ended up being taken out at the beginning dropping him back to last place making it hard to come back. He finished 9th with 12 laps 8:11.887. A-2 he had bad luck at the beginning again dropping him to the back of the pack. He was bounced all around the whole race just like the song Rack City, but instead it was Hack City. LOL! He would finish 9th in that round. Overall for the weekend David had come in 9th place.
To sum it all up it was extremely hot, but we had a blast. We had some good laughs with friends and some of them learned you need oil in your generator to have it run (#Brett)…..while others learned you need to take the cap off your gas can in order to fill your generator up (#Travis). The track was a lot of fun and we can't wait for the Summer Shootout 3.0.
A special thank you to our sponsors #Trinity, Pro-Line,  #BocaBearing and #DERacing
– David & Jessica Iler