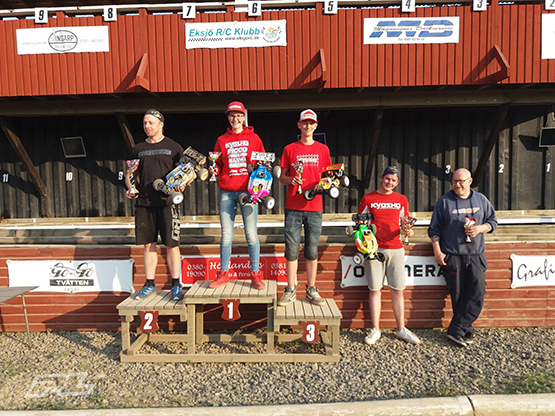 May 12-14  – Final at GP/Warm Up EC and Bitty Contest which was in Eskilstuna Sweden.
Jessica after first  qualification was 7th in total, but 2nd and 3rd quali were less good 😉
So she started 3rd in 1/4, then bumped to 1/2 and after really good semi final she fixed A-Main-final, which was really good. It was very cold +5°C and we tested some new things before EC.
Jessica ran Pro-Line LockDown Tires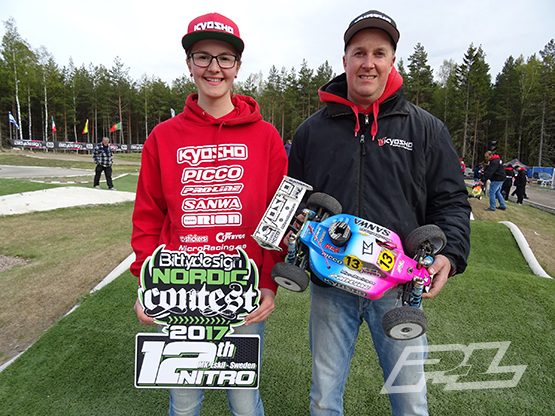 I think it`s very good to be 12th between these "boys".
112 drivers in nitro class, From winter to summer under one week
Last weekend 20 of may Jessica drove Middle Cup in Eksjö in sun, +27°C. Jessica after qualification finished 3th in total, then won semi final and started at pole in A-Main-final. After 30 min final was she winner and Best Junior.
53 drivers in nitro class.
Tires works really good, fits very good to Jessicas driving, this year Jessica changed från O.S. to Picco and we needed little time to learn us this new engine.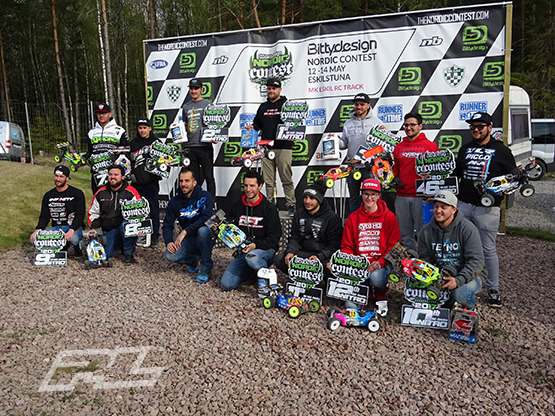 After race in Eksjö feels very good and we hope for many lucky days at tracks.
We can`t be at "Pro-Line Euro Challenge" in France on July 1st and 2nd, this year becase Jessica will drive Swedish Championship at the same time. Hope next year.