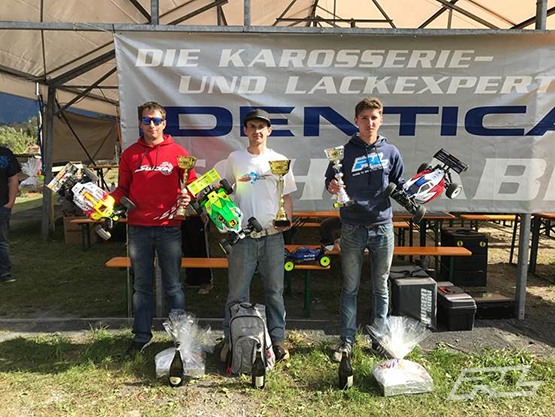 The first round of the Austrian 1:8 E-Buggy Nationals was held on the very tricky and super bumpy track of the MBV Notsch in the very south of Austria.
Hoeco supported drivers did very well all weekend with Andreas Mayr starting on Pole after winning his semi and Rene Kargl winning the event after winning the first 2 mains with superb driving.
Personally I was struggling all weekend and only finished 6th overall.
8 out of the 12 finalists used Pro-Line rubber with 5 out of the top 6.
Final Result:
1st – Rene Kargl – Pro-Line Bow-Tie X3
2nd – Jürgen Trieb
3rd – Andreas Mayr – Pro-Line Switchblade X3
4th – Martin Kreil – Pro-Line Blockade/Lockdown X3
5th – Thomas D. – Pro-Line Blockade X3
6th – Hupo Hönigl – Pro-Line Bow-Tie X3
thank you and best regards,
Hupo Honigl