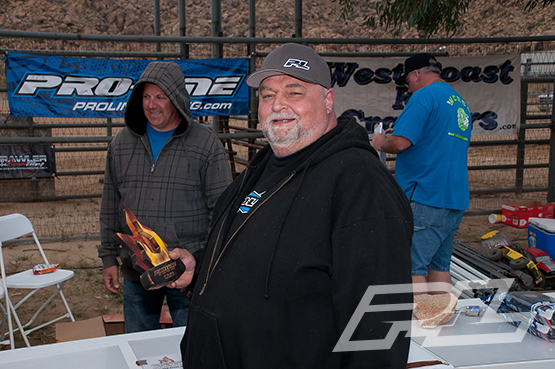 I took 2nd place in round 3 in the SoCal U4RC 2017 Summer series.
My 1.9″ Pro-Line Hyrax Tires and Faultline wheels keep my rig planted and on the track, these tires are truly AMAZING tires, the hook up and control are like no other tire I've used!
I started out this series in the 1.9″ Trophy class with a custom
built SDF chassis using the Vaterra Twin Hammers platform..
After racing 2 race series in the 1.9 Comp class with my highly modified Vaterra Twin Hammers, I was consistently coming in 3rd place thanks to my Pro-Line 1.9 Hyrax tires and the 2-stage foams!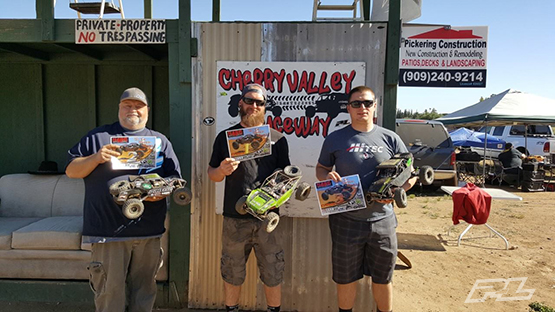 I finished in 3rd placed overall in the So Cal U4RC 2016/2017 winter series and went on to  finishing 8th overall at the U4RC nationals at the 2017 Dirt Nitro Challenge in Phoenix, Az last February.
I attended the Pro-Line by the Fire 2017 event held at Horseman's Park in Apply Valley, CA  on May 6th, 2017 and I am so glad that I did! After attending last years event, I would not have missed this one for anything!
The Event was so well organized and fun was had for all that attended!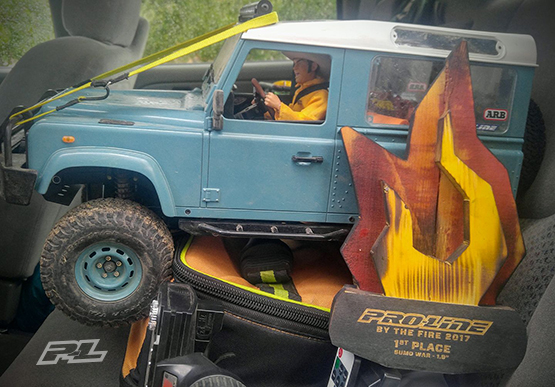 I was able to take home top honors in the 1.9 SUMO WARS competition with my newly built RC4WD D90 Scaler, but I'm pretty sure it was my 1.9 Pro-Line BFG All-Terrian K02's that keep me planted the entire time! I had all the traction I needed to hold my own and to push them out!
Thank you Pro-Line and all of the sponsors for such a great event! I cant wait until next years event!
Thank you so much for all that you do!