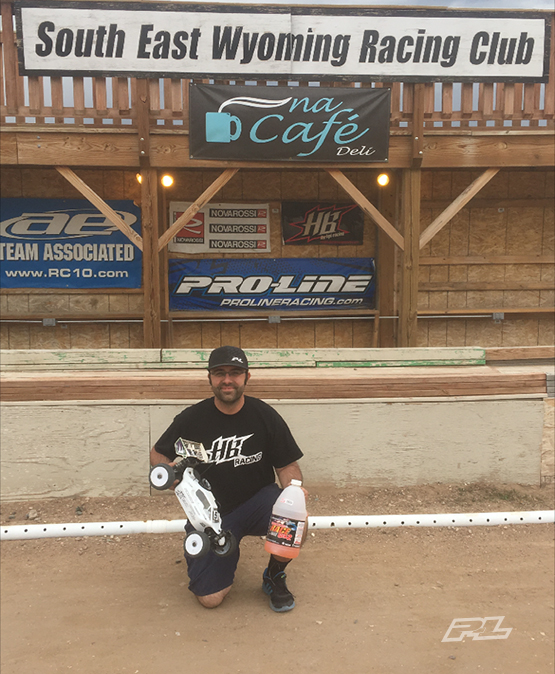 Past weekend was season opener race at SEWYRC club in Cheyenne, WY. These guys know how to put on the show. New track layout by HBRacing, Mike Ward was amazing and technical. Lots of room to pass on power and off power under braking. The guys from the club have put lots of work in to the track and delivered what they have promoted over winter months.
I had a chance to run few different setups in practice on my nitro buggy and finally stuck with most comfortable one.
Pro-Line ElectroShot X3 compound tire was most consistent one I have tried during the practice.
In first round of qualifying, I missed the TQ by couple of seconds due to bad crash of the front straight. Second round of qualifying was also few seconds slower due to traffic but I still managed to lock in the second spot on the grid.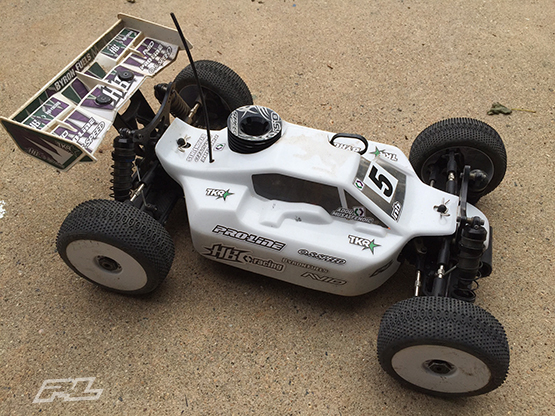 For the main I chose again Pro-Line ElectroShot X3 tires. On the start of the race I have picked the spot where passing will be possible and it was the step up on to the table top where where you can double with a little whip on to the straight. As soon as I landed I held the throttle wide open and by the end of the straight I had taken the lead. It was the battle till the end. The HB D817 was on rails(ElectroShots:)the whole race. For a twenty minute Main it sure was a hand full. Thirty seconds to go and ten seconds ahead of second place I landed little short on middle triple which chipped my spur gear and shaved off couple teeth of of it. Even with the break I was able to take the win by seven seconds.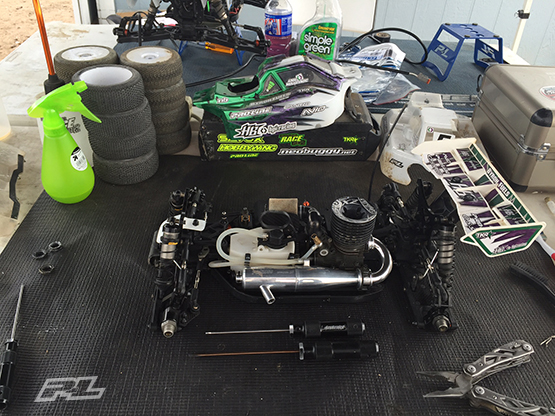 I would like to send a big thanks to HBRacing, Pro-Line Racing, Byrons, Absolute Hobbyz, TKR Graphics and everyone at SEWYRC for a great season opener and all that helped me out. On to the Next.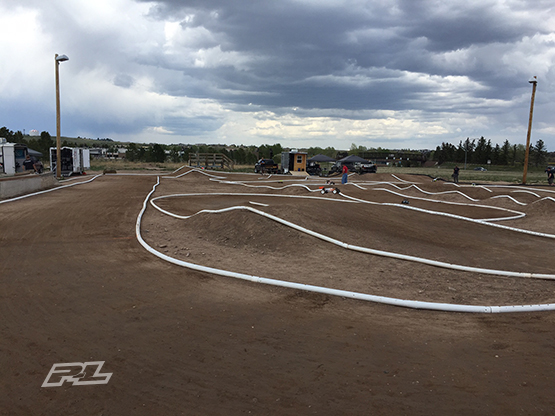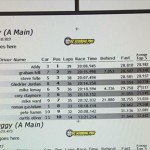 Cheers,