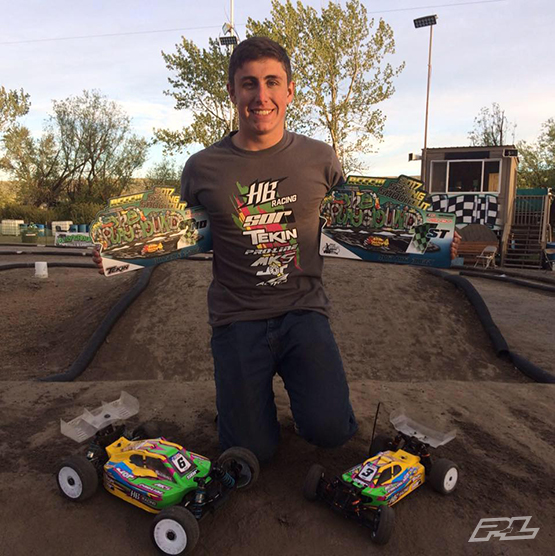 Last weekend, I made the trip down to Playground RC in Yakima, Washington to participate in the Spring Shootout, the kickoff round of the Northwest Championship Tour, our premier outdoor offroad series here in the Northwest United States. It seemed like there was a lot more excitement heading into outdoors this year than past years and my suspicions were confirmed as the total entry count ended right about the 350 mark, which is about 100 more than what the opening race usually gets. This was the first year for the new venue of the Spring Shootout, with the previous venue unfortunately being shut down in Wenatchee, Washington towards the end of last year. Now it was time for Yakima to carry the torch, and it was definitely the most well organized and executed event I have been to, perhaps only second to the Silver State race I attended last month at RC Tracks Las Vegas.
The vehicles were awesome, and the M3 Hole Shots and M4 Electroshots and Fugitives were hooked up!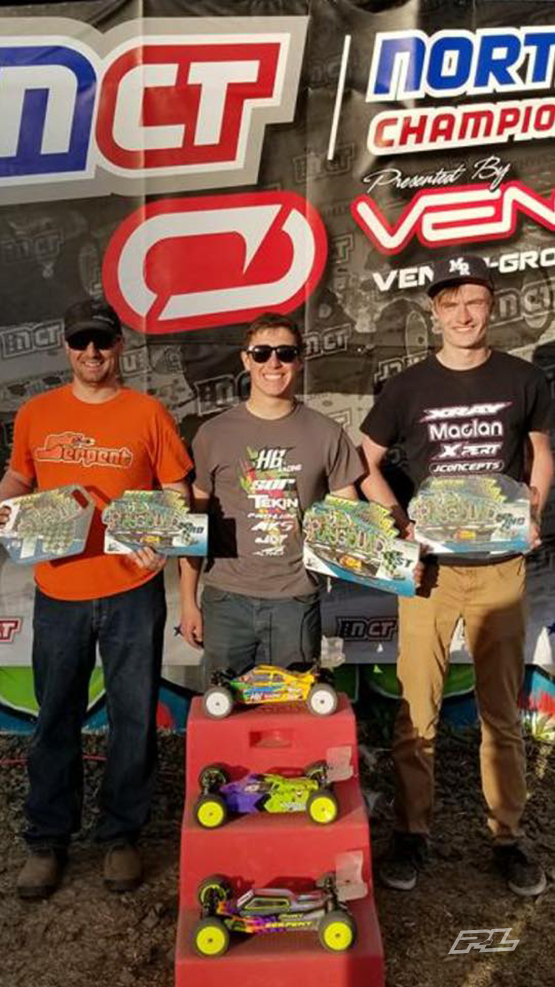 Prior to this specific event, I attended the unofficial "warm-up" race at this venue two weeks prior. It was my first time ever visiting this track, so my main focus was to work on the vehicles to get them where I wanted them as well as learn the dirt. Fortunately we found a great base for the D413 and the E817 and identified the areas that needed improvement (including, as usual, my driving). We came back prepared two weeks later and thankfully the track layout and surface characteristics were very similar between the NCT event and the warm up. Practice day went great, I found the setups liked, and off we were.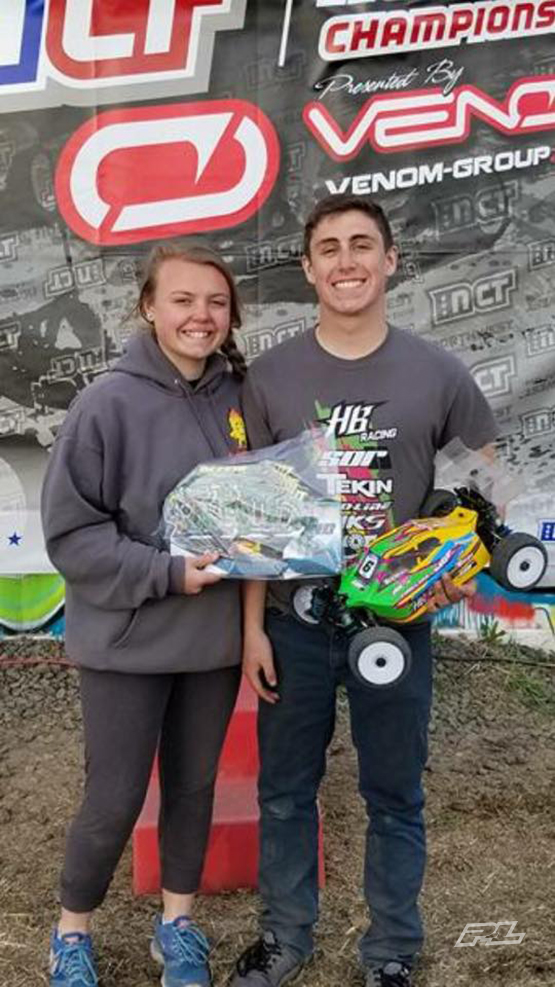 Qualifying day as usual was a series of ups and downs. A combination of lucky and rough runs for me made out to be an average day for 4mod and a little less than stellar for Expert E-Buggy. I qualified 3rd out of 44 in 4mod and 6th out of about 30 in Expert Electric Buggy. Not what I was hoping for at all but I like to chalk that down to me being a racer, not a qualifier.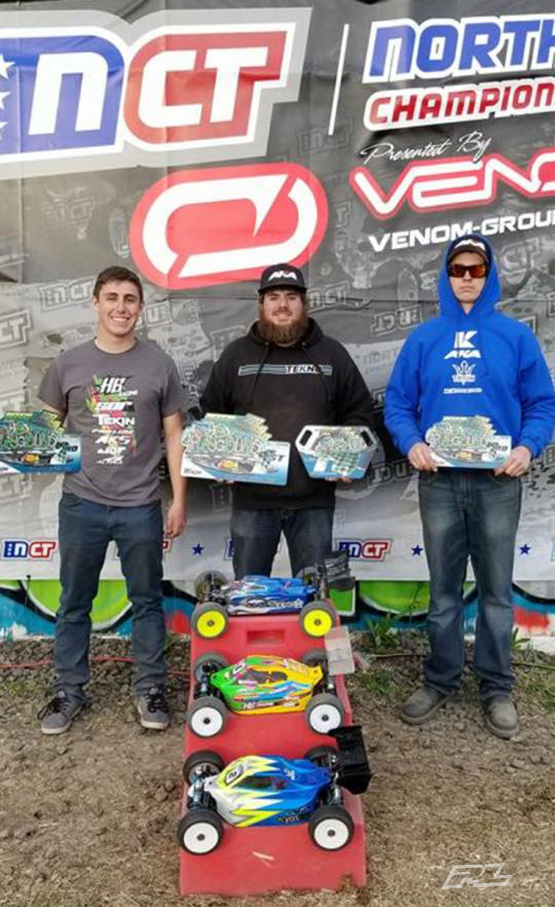 Race day went much better than qualifying day did. I had a long morning since I was not up until much later in the day due to the entry count and the amount of mains we had to get through (Nitro Buggy had a G Main!). Mains eventually came though and I was ready to go! I went 1-1-12 in 4wd Buggy Triple A's and locked up first overall, and I went 2-4-1 in Expert Electric Buggy Triple A's and finished 2nd overall.
The vehicles were awesome, and the M3 Hole Shots and M4 Electroshots and Fugitives were hooked up!
I'd say it was by far the most competitive weekend of racing I have ever had. It was awesome! Best weekend I have had in a while and it finally feels like everything is coming together.
I also spent a lot of time at this race connecting with HB owners. I met a few awesome kids that asked me for some track advice which was a super cool moment, as I remember very fondly when I was in their shoes as well. Also did some castor block replacements for a fellow HB team driver and some bearing replacements for a D815 owner, so I like to think that I provided solid customer service and support this weekend!