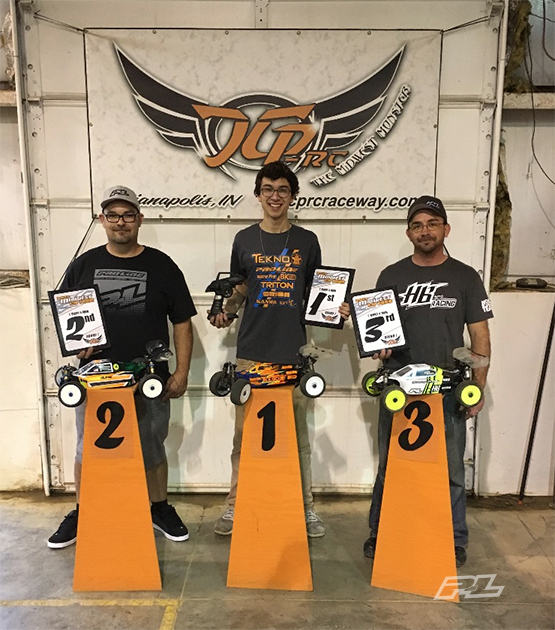 Had an awesome time at the Midwest 1:8 Tour Rd1/JCP's final race! First off, I want to thank Bryan Seitz for all the work he put into JCP, sad to see it closing!
As for racing, I was able to TQ E-Buggy and start second behind Derek in Nitro Buggy after some close qualifying! In the main I was able to take the E-Buggy win!
Both Tekno Buggies were on point with Pro-Line MC Electrons lasting the whole 30-minute main and all electronics (Orion, BK Servos, Sanwa) performed flawlessly. Extremely happy with my program!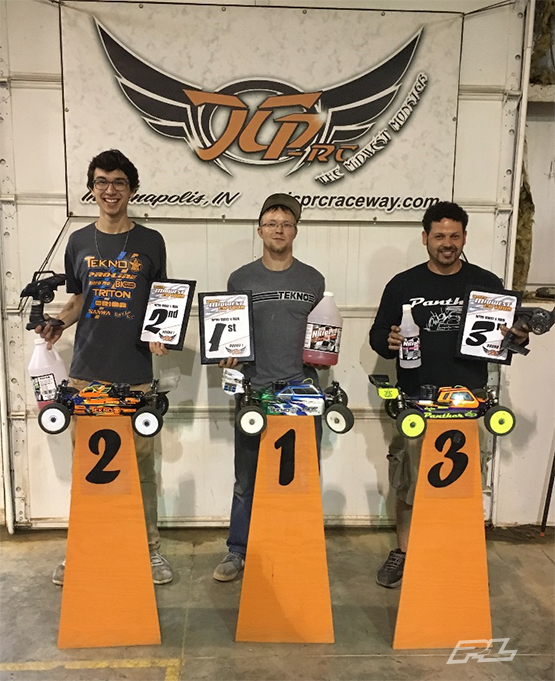 In Nitro Derek would bobble on lap one giving me the lead and I was able to lead for the first 8-10 minutes as we were within about a second of each other! He got by mid race and after putting up a midrace charge to swap for the lead again he retained the lead after the last pit.
Overall a great run and congrats to Derek for driving a great race!
Tekno and Nitro Pro were able to go 1-2 in Nitro Buggy, 1st in Truggy and Tekno 1st in E-Buggy! My new Triton L5 Elite ran perfectly getting mileage at about 9:30 with only about 1/2 gallon thru it!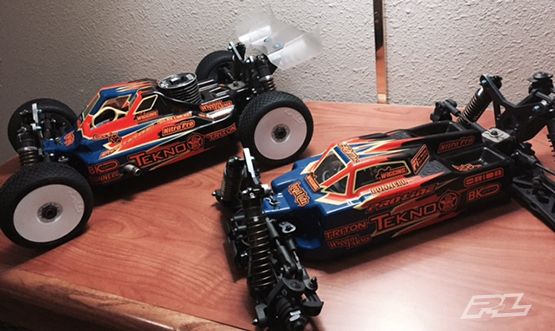 Thanks to all my Sponsors!
Tekno Rc
Pro-Line
Triton Rc
BK Servos
Nitro Pro Fuel
Orion
Race Em Rc
PT racing oils
Sanwa
Bonnell Industries
Wiggins Farms
Legit Lidz
– Jared Wiggins