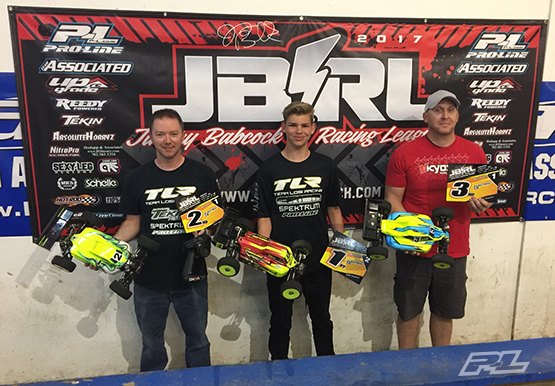 Saturday April 15th  was round 2 of the JBRL series at SDRC raceway in beautiful San Diego California. For this one day series race  drew a season record of  227 entries.
The track was decided early Saturday morning that it was going to be ran dry for the event. Which provided a extremely high bite surface to race on and was very consist.
The tire of choice for the event was Clay Compound Positrons for all platforms.
– Louis Flood