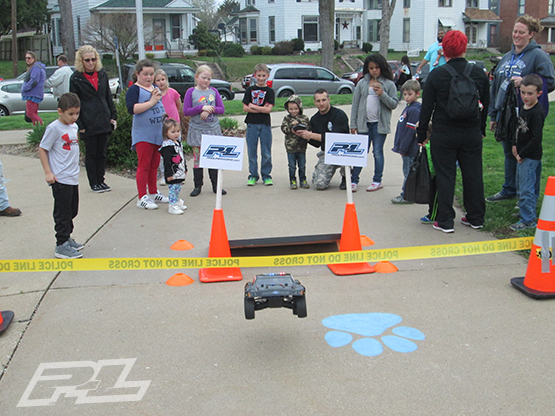 Tonight I was asked to represent the Quincy Police Dept at one of our elementary schools "Health and Wellness Night".
I set up an obstacle course for the kids to race the Pro-Line PRO-2 (they also raced each other). The PRO-2 and the kids jumped over "Police Do Not Cross" crime scene tape and raced around cones.  They had a blast!!!!!  They also got a chance to drive the PRO-2.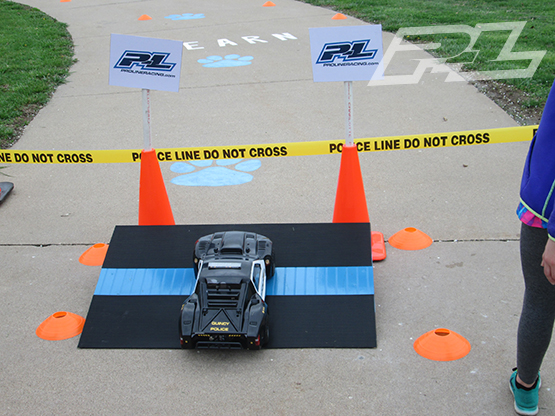 I started the PRO-2 out with Pro-Line Street Fighter Tires, but several kids ran off the pavement into the grass, making traction a little loose.  I then switched to Pro Line Gladiators and they worked awesome!!!!!!!
Roughly 150 kids got to race/drive the PRO-2 tonight.  It was a fun experience.
Thank you again Pro-Line for all your support,
Matt Hermsmeier