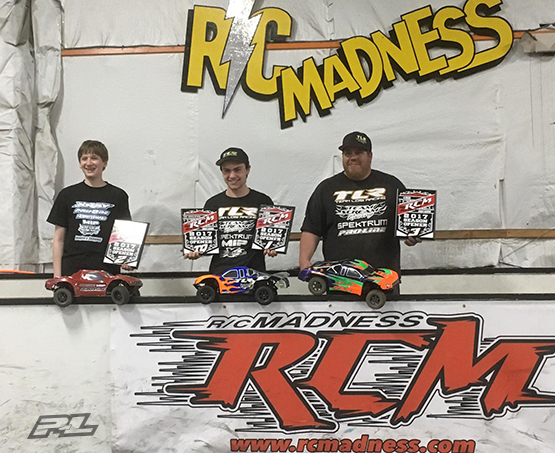 Ran the RC Madness Season Opener! That would be the "Outdoor" season! We ran our two trusty steeds, our Xray XB8E E-Buggy and our MIP Pro4mance 4×4 SCT (Pro4).
The weather was incredible, and the track was fun but challenging with ever changing conditions of true off road racing.
David Ran Pro-Line Hole Shot Tires in both Pro4 and E-Buggy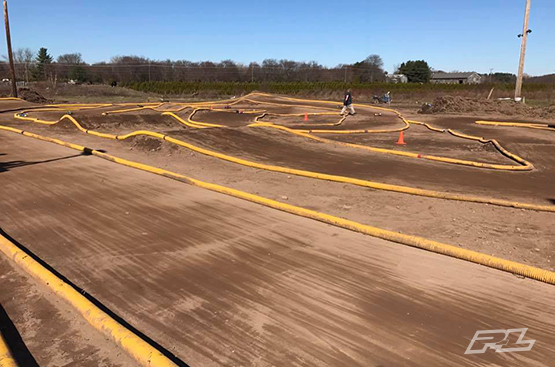 Xray Xb8E E-Buggy
We started qualifying with Pro-Line Blockades in X3 compound. First round was pretty exploratory but we took 4th overall by a couple of seconds. By the second round the track was beat up more, and the Blockades weren't working that well. We ended up qualifying 5th for the A main with a pretty stacked field.
For the Main we decided to go with Pro-Line Hole Shots in X3 compound as a small pin tires is less edgy over blown out sections of the track.
We had a bad start, but William kept with it and had a fun race that was fairly uneventful, and we took down 6th. There were 40 entries in this class, and with the likes of Anthony Mazzara and Peter Bartlett and Caleb Jennings. William got a serious challenge with that race!
Pro4
We started with Pro-Line M3 Blockades in the morning, and did well enough but we lacked traction and was pretty edgy with this fairly aggressive big pin tread. Before the mains we ran a quick test on the track with the Crew Chief changing tires out as fast as we could.
We decided on a small pin SuperSoft compound tire for the main and ran Pro-Line Hole Shots in M4.
These were perfect for the conditions!….Truck was on rails and other than a lap 2 blunder getting sucked into a tube, which William just kept going and managed to only lose one position. William kept the pressure on and was able to capitalize on a bobble to take over 2nd which he held till the finish. Our new Hobbywing 3660 motor and SCT Pro esc were amazing and honestly I think we should have geared up a tooth. That motor is so smooth and powerful, yet so docile and easy to manage! Combine that with fresh Team Scream Racing batteries, and we had power for days!
All in all, a great day with a lot of fun! Special thanks to our sponsors Xray, RC America, Hobbywing, Pro-Line, Team Scream Racing, MIP, and Douglas and company for that "Special Fuel additive"
Video of the Pro4 race. I had to marshal the E-Buggy race so no Vid there.

https://www.youtube.com/watch?v=C5xMpAgitl4&t=51s