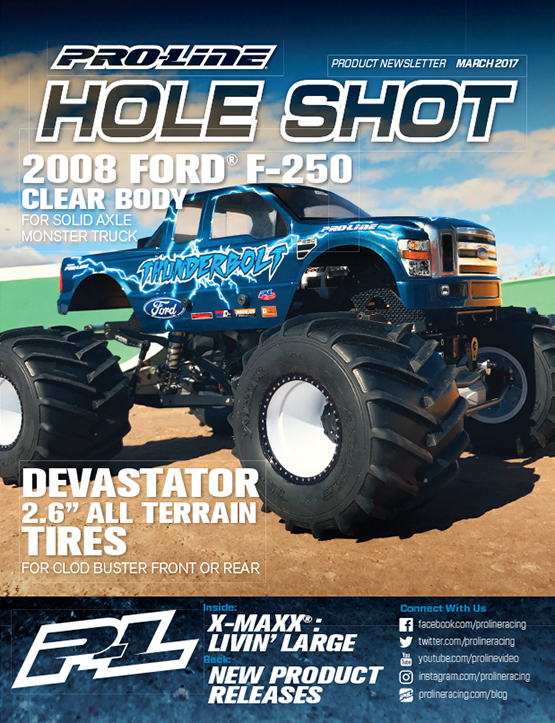 On The Cover:
Pro-Line does Solid Axle Monster Truck Right with the 2008 Ford® F-250 Clear Body, and Devastator 2.6″ All-Terrain Tires for Clodbuster Front or Rear.
Inside:
X-MAXX® – Livin' Large
Featuring all the Latest Pro-Line Products for Traxxas® X-MAXX®. Including the Pre-Cut 2017 Ford® F-150 Raptor Clear Body, Badlands MX43 Pro-Loc Tires, Impulse Pro-Loc Wheels (Also available Premounted).
On the Back:
New Releases include the New BFGoodrich® Krawler T/A KX 1.9″ Rock Terrain Tires, 2008 Ford® F-250 Monster Truck Body, Devastator 2.6″ Monster Truck Tires, the all-new Scale Utility Bed Body for Honcho Style Cab Bodies, the Elite Clear Body for AE B6 and B6D along with the new Pre-Cut Air Force 6.5″ Rear Wing!