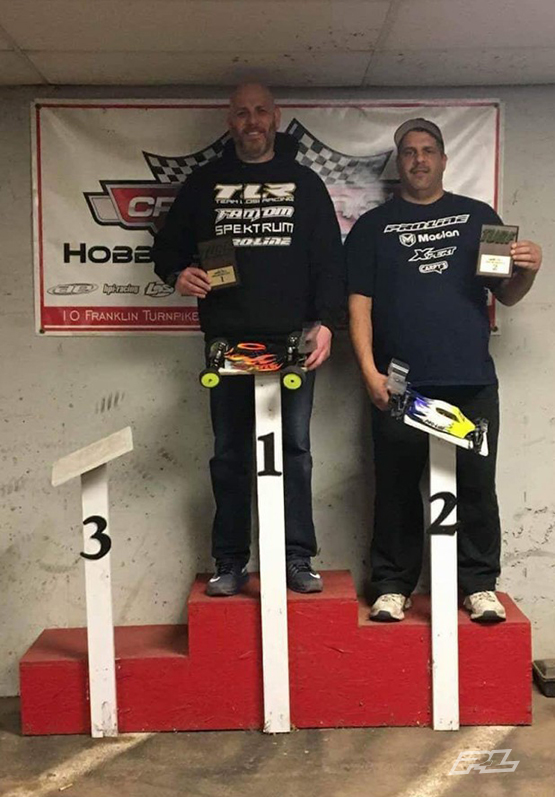 Cruizin with RC's in Waldwick, NJ hosted its first ever turf trophy race on April 2, 2017.  The surface was recently changed from over to astro-turf after 3 seasons running on dirt.  Up until Sunday, the new surface had only been run on in club races and practice.  The pits were packed early with racers eager to test their skills on the high speed layout.  The event drew 153 entries and 20 heats of action.
Pro-Line team drivers Josh Spiewak and Paul Medina were hooked up all day on Z3 Wedge Squared and Z3 Pin Points.  
The two drivers would square off in an epic battle for the 40+ Mod Buggy Crown, with Josh edging out Paul by 0.2-seconds!
In the end, Josh ran 5 classes, qualifying all 5 entries into the Mains and reaching the podium 4 times.  1st-40+ mod Buggy, 2nd-Mod Buggy & 17.5 Buggy and 3rd Mod Truck.  Paul ran 4 classes and took 2 podiums.  Including a 3rd place finish in the Mod Buggy Main event from the transfer spot, to go along with his 2nd in 40+ Mod Buggy.