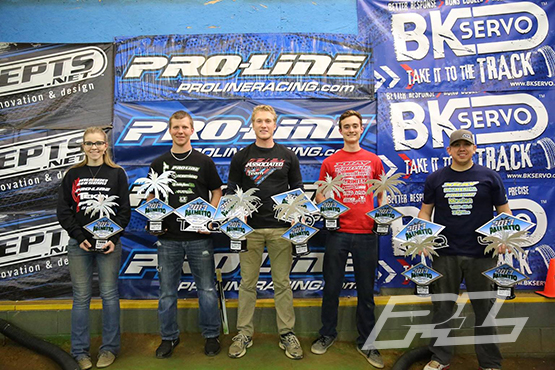 There is no way Beach RC is not world famous for hospitality and giving racers a great time. With a little over 200 entries, the Palmetto Classic was another great example of a well-executed event. Team Pro-Line made up many of those entries and would walk away with great results.
This tight, indoor track featured a more technical style layout, that was had plenty of traction come race day.
The wet and cold clay was ideal the Pro-Line's MC compound, and was the choice for most team drivers throughout the weekend.  Forward bite was a necessity, and the Pro-Line Positron was a perfect choice for both buggies. Drivers would choose between Electrons, Transistors, and everything in between for the front tires. On the trucks, Electrons were by far the fastest tire.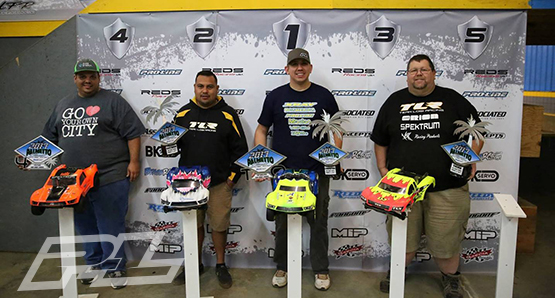 Having broken-in tires was a big part of this race, as tire wear was minimal until the mains. Having a good set of broken in Positrons for your buggy made you a threat on the track. The traction truly showed towards the end of race day, and the Team Pro-Line drivers finished with excellent results.
Braydon Obremski, local favorite and fast guy, had himself quite the race weekend. After taking TQ in 2wd Mod, he ran a great race and took the victory in Mod Truck, and finished 2nd in Mod Buggy.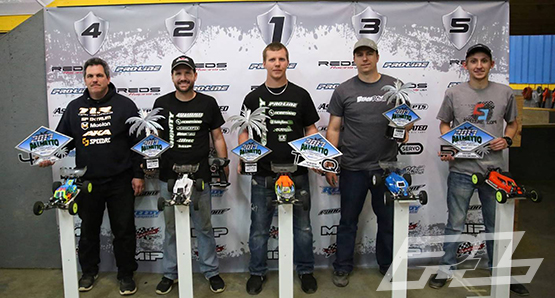 Landen Lewis, young gun, Took overall TQ in 4wd buggy. Due to electronic failure and some old fashioned bad luck, he did not finish the 4wd main. However, he was able to continue to fight on in the other classes taking a 3rd place finish in Mod Truck, and a victory in the premiere 2WD Mod Buggy Class.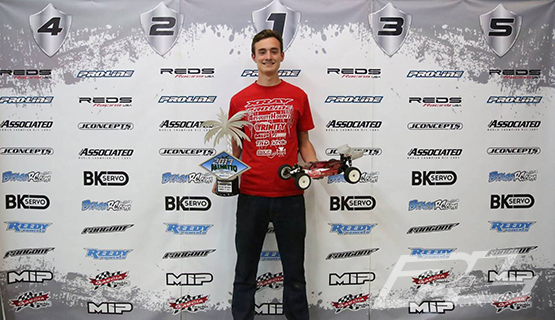 Alan Wight raced his 17.5 Buggy in both Stock and Mod, and performed at the highest level in both. In Stock Buggy, he took overall TQ and the win, while finishing strong in the 2WD Mod A-Main.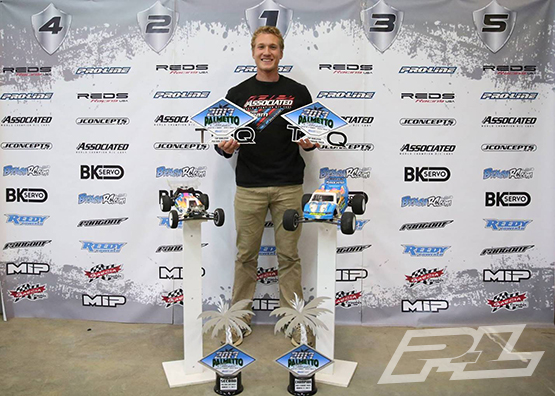 Kevin Thomas, Short Course Master, dominated the 4WD SCT class, taking home the win, and finished 2nd overall in the 2WD SCT division.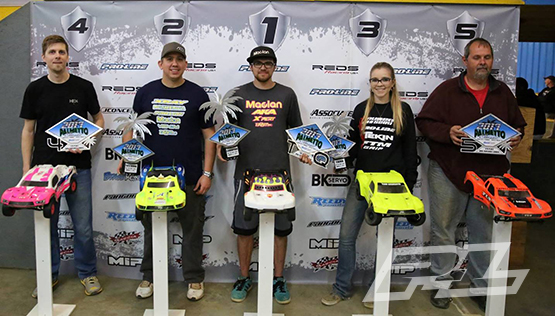 Caty Carmendy had a great day, as she finished 3rd in the 2WD SCT Class. After qualifying 3rd overall in 2WD Mod, she would not have the chance to finish the race due to "technical difficulties".
Team Pro-Line definitely had a great race weekend, and cannot wait to return to Beach RC for the next one!!!
Thanks,
Brian T. Lewis