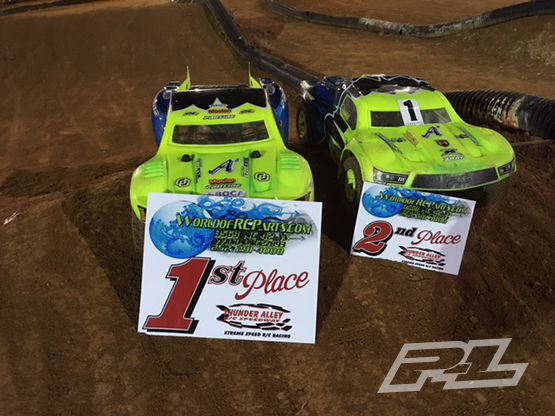 This past weekend was the official start of the outdoor season with Thunder Alley Raceway (Wilson, NC) hosting their Season Opener Trophy race. After a year hiatus from Thunder Alley, the 2WD SCT class was offered again which meant I got to run my Pro-Line PRO-2 SCT.
The PRO-2 ran primarily indoors throughout 2016 on high-bite clay tracks so a few adjustments were required. After a couple practice laps, I felt comfortable with the truck and my Tire selection (Pro-Line Hole Shots). Qualifying went extremely smooth, as I was able to keep everything clean.
My Pro-Line PRO-2, TQ'ed the 2WD SCT division as the truck as able lapping the field en route to winning both qualifiers.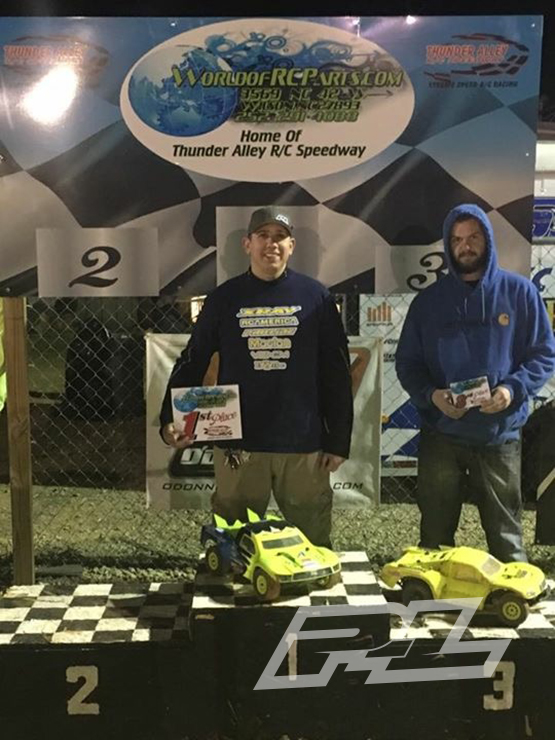 The Season Opener featured double A-Mains, I started off great until an unforced error turned my 8.5 second lead into a 3 second deficit. I played catch up until the second to last lap as I reclaimed the top spot after the 1st place truck snagged the pipe. I was able to build a nice cushion and cross the finish line a few seconds before the buzzer to gain a bonus lap. The second A-Main, wasn't as nerve-racking as I avoided any major errors and was able to once again guide my PRO-2 to the only 12-lap run.  It was a fun return to 2WD SCT racing at Thunder Alley and I hope they continue to offer the class at future races.
In the 4WD SCT division, there were a lot of close battles between the top 5 drivers. I qualified 2nd after finishing runner-up in both qualifiers with runs that were far from smooth and definitely not satisfactory.  I dug a hole for myself in the Double A-Mains by finishing 3rd after a run riddled with errors and poor driving. I turned things around in the second A-Main by switching to Hole Shot (M4) tires and avoiding any wrecks. I raced to the win and put down the best 4WD SCT time in either main. It was a good way to end the race day and also a reminder to keep my racing clean and eliminate the costly wrecks and small errors that sabotage my times. My combined finishes put me second on the podium and I can't complain at all with that since there were a handful of drivers that could have easily bumped me from the podium.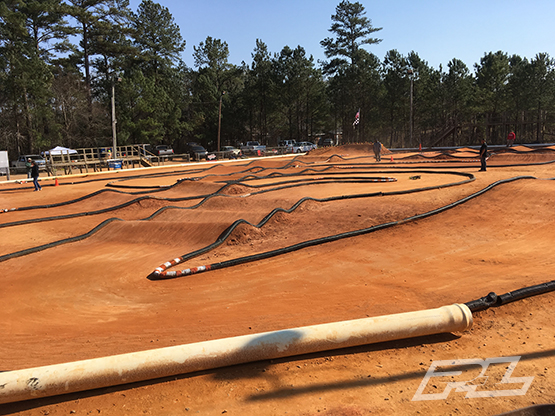 My third and final class was E-Buggy, which was the largest division. I qualified 8th overall with my XRAY XB8e, which was good enough to lock straight into the double A-Mains. After the results from both mains were tallied, I found myself 7th overall. I will be looking to improve on those results but it was a stacked field with a lot of great drivers. I worked out a couple kinks, gained additional confidence in my XB8e and had fun so definitely a win-win.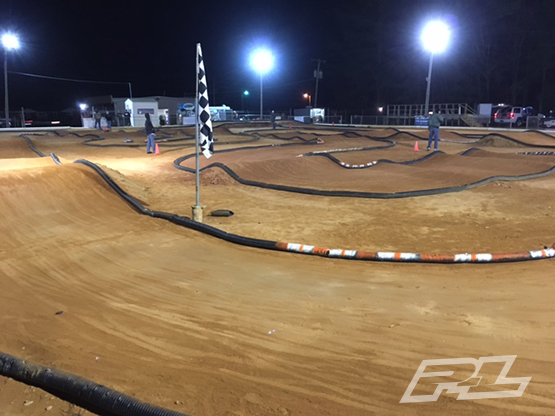 All my vehicles utilized power from Maclan motors and Venom Batteries. I continued to be impressed with the tread life of the Fugitive Lites so my E-Buggy was equipped with those while my two short course vehicles relied on Hole Shot tires to provide as much traction as possible.
Sponsored Products Used:
XRAY XB8e
Pro-Line Pro-2 SCT
Pro-Line Fugitive Lites (M4) and Pro-Line Holeshots (M4)
Maclan MR4 4150kv, Maclan MR8 1950kv, Maclan MRR 8.5t, Xpert SI-4531, Xpert SI-4431
Venom 6300mAh 70c 4s, Venom 7200mAh 100c 2s, and Venom 4500mAh 100c 2s
Boca Bearings Green Seals
BOOMrc Shirt
Sticky Kicks 'Pink'
Bullit RC Hobby Shop – Raleigh, NC