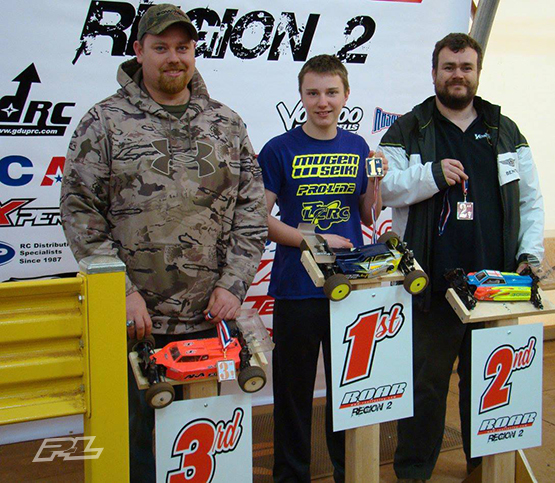 Saturday March 4th was the first race in the ROAR Region 2 tenth scale points series in Winchester, VA at Adrenalin RC.  The unusual weather in the northeast with high temperatures of thirty seven degrees would prove to be a challenge for the drivers. The event gathered 70 entries to battle it out to see who could get traction and maintain the feelings in their throttle fingers.
Ethan entered the event in the two and four wheel drive modified buggy classes.
Both of his buggies were equipped with Pro-Line Transistors in the front and Hole Shot tires in the rear in M4 compounds.
After 3 rounds of qualifying, Ethan would start in the top qualifying position for both classes and complete the sweep of A-Mains, finishing first in both features.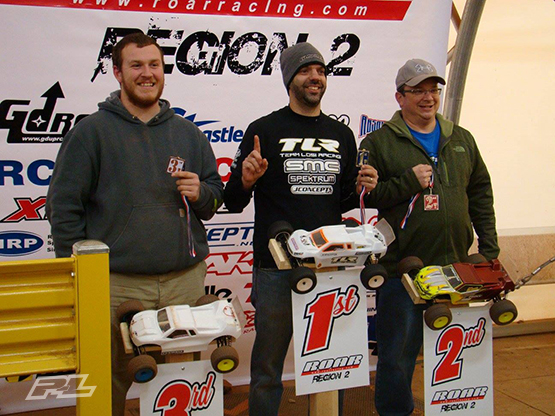 Jason, his father, also entered into the modified stadium truck class.  The stadium truck, equipped with Pro-Line Hole Shots in M3 compound  was also on point and he would start on the second qualifying position for the A-Main feature.  Jason finished second in the A-Main feature.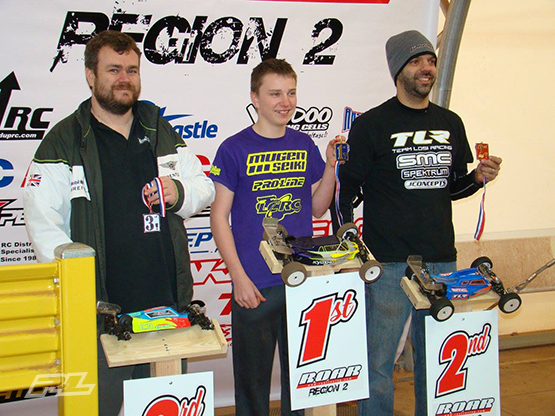 Ethan would like to thank the following sponsors for their continued support in providing him with the quality products to keep him in the front each weekend:  Mugen Seiki, Pro-Line Racing, LCRC Raceway