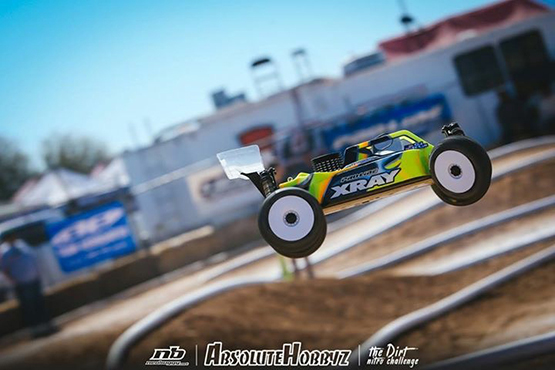 This past week I was at Fear Farm Raceway for The Dirt Nitro Challenge.
I ran Pro E-Buggy, Pro Nitro Truggy and Pro Nitro Buggy. Tuesday was setting up the pits and getting the cars ready for Wednesday.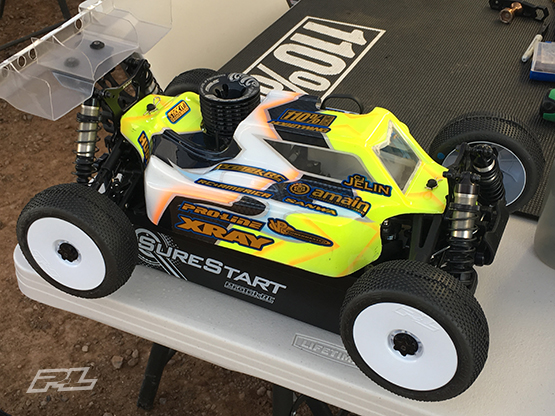 Wednesday was practice and seeding for all 3 cars. There was 1 practice run and 1 seeding run for each car. I had good times in all my cars to make the b seed in all three cars. Thursday was E-Buggy and Nitro Truggy qualifying. In e buggy qualifying I had some good and some bad rounds but I got into the pro E-Buggy B-Main starting 3rd. In Truggy qualifying I had some good runs to get into the C-Main starting 11th.
Friday was Nitro Buggy qualifying, I had good runs to get into the B-Main starting 7th. Saturday was E-Buggy and Truggy Mains. In the warm up for the c main I broke the front arm on my Truggy, so I finished 15th. The start of the e buggy b main I rolled it over on the first lap and went from 3rd to dead last. I worked my way back up to finish 13th. Sunday was nitro buggy main day. The B-Main for the Pro Nitro Buggy was 30-minutes long. At the start of the b main I was top 5 then got hit over the big step over and went back to 10th or 11th. I drove my best to finish 10th in the B-Main.
I would like to thank Kevin Palmer, Mark Schroeder, Kerry Lemos for all there help this past weekend as well as my sponsors, Xray, Rcamerica, A main, Hobbywing, Pro-Line Racing, Hudy, Protekrc, Vp Racing, Sanwa, Ogio, Stickit1, Hooked tire sauce
– CJ Jelin