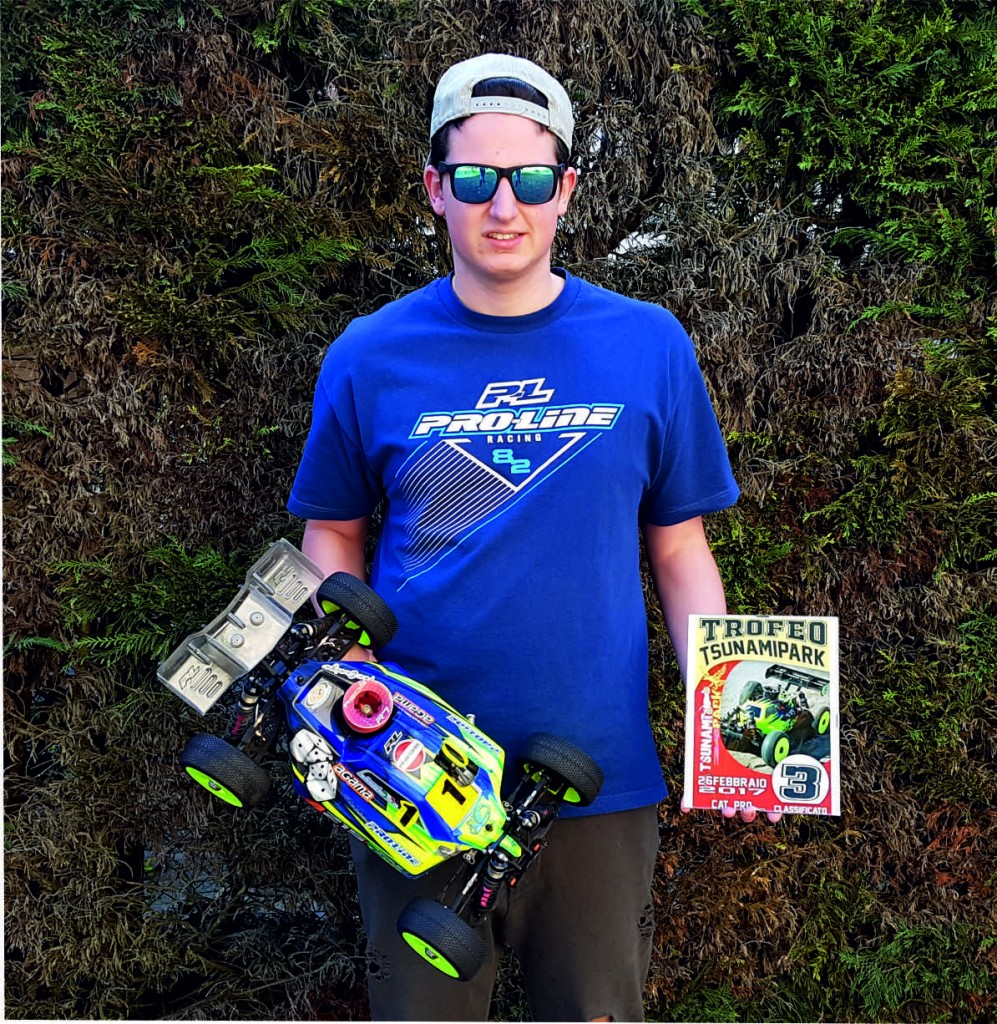 Last weekend there was the TSUNAMI TROPHY in the beautiful track, of course named Tsunami.
From the beginning we opted for the HOLE SHOT M4 that allowed me to run very fast, though the track was a little iced. I finished the qualifications on the first place, winning the TQ.
During the final, I had 2 flame out, and for this I lost 2 positions finishing the race at the 3rd place. I'm very happy of the wheels' performances during the race both on the off road and on the carpet!!!!
Thanks Pro-Line for the excellent product.