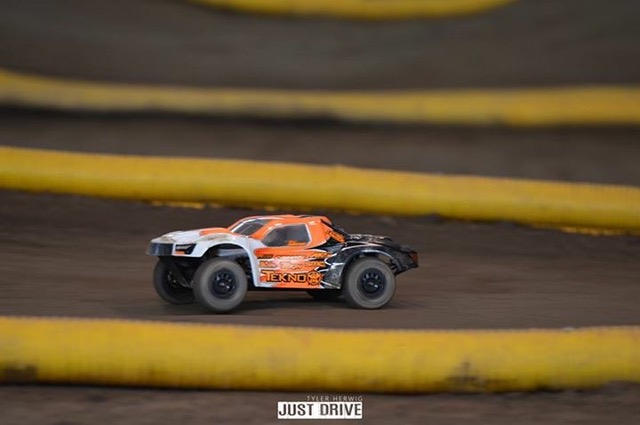 This past weekend I was able to attend Motorama 2017 where I ran Expert Electric Buggy and Expert 4WD SCT.
To start my weekend off seeding did not really goes as planned. I struggled with my cars trying to find a comfortable set up that would still handle the track conditions but still be comfortable to drive. With the first qualifier following the seeding practice round my comfort started to improve but was still having some issues.
Ran Pro-Line Fugitive Lites on my E-Buggy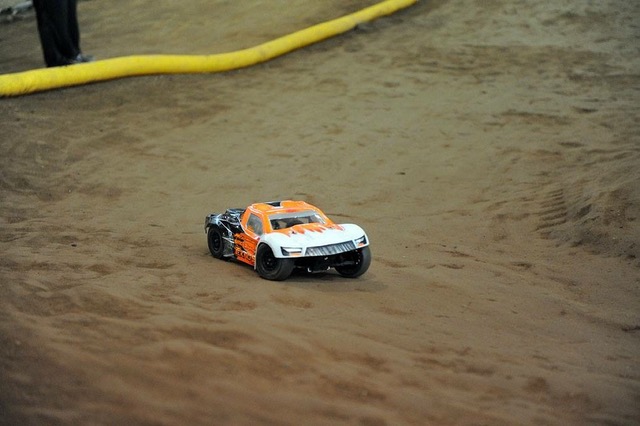 My first qualifier for SCT started off with a bad lap, but I was able to string together a few good laps making this my best qualifier being placed 26th overall. The first qualifier for E-Buggy was a different story. I started to feel more comfortable with the car and was able to put in a solid run winning the heat, but was placed 44th overall.
SCT during qualifying would just to continue to decline. During the 2nd and 3rd round I would have multiple traffic issues and some drive error that would take me out of contention to better my placements and times. E-Buggy however I would only improve my times during the last two qualifiers and suffering a servo issue in my third run making the first round my throw out. I would end up qualifying 4th in the D-main of SCT, and 2nd in the E-main of E-Buggy.
The first of two mains of SCT where the racing counted (you only bump up during the first main) I was off to a bad start dropping back to the 8th position but quickly recovering back to the 4th and 3rd position. Unfortunately I was unable to catch 2nd before time ran out on the clock and with a last lap mistake I would drop from 3rd to 5th. The next day for the second run of my main I was unable to make the start due to a unforeseen mechanical issue with my center drive line that manifested during my warm up lap.
For my E-Buggy Main my main focus was to put in clean runs to try and play the bump game. Lucky for me even after being cut off in the first few turns the top 4 cars would pile up allowing me to get by for the lead. Second place and myself had a very clean run and had made a gap between us and the rest of the field. I would end up taking 2nd place and the bump to the D-Main. The following 2 D-Mains went well, both times after starting 12th I was able to finish in the 7th position.
Pro-Line Products used –
M4 Hole Shots on E-Buggy and SCT, M4 Electrons and M4 Fugitive Lites on E-Buggy.
V2 Velocity Wheels, F-11 Zero Offset wheels
High Flow Pre-Cut Fusion SCT Body
Trifecta Lexan 1:8 Buggy Wing
– Mike