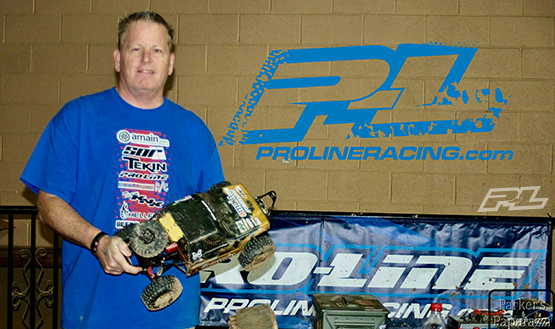 Pro-Line Factory Team Driver JIM ROWE  podiums at US Scale Trials Championships in Harrisburg, PA at Motorama 2017
With over 200+ drivers, the completion was tough. All the top drivers from all across the country were present to represent there sponsors and there State in this third Annual event.
The course design on day one was very difficult with lots of deep mud and lots of rigs not making it through to the finish line.
By the end of the day we had a tie at the top of the Unlimited Buggy class.
I went into day two (finals) with my Pro-Line Hyrax Tires and HiLux Body w/ PL interior, Tekin 30t brushed Power, Amain Eco Power battery, exclusive RC mandatory scale items, and of course my Scaled Out Fab chassis.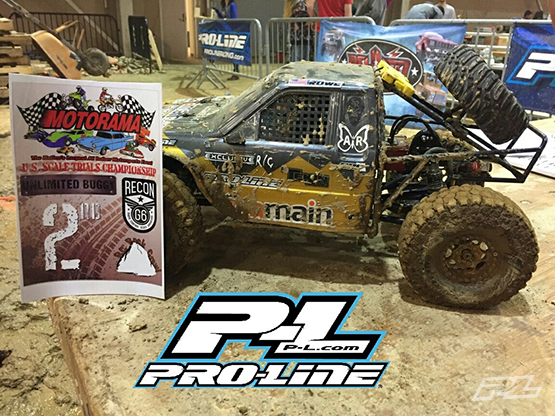 As the first two gates looked right at me I pinned the trigger and ran the tricky scale course only brushing a few gates along the way and was able to COMPLETE the course where most drivers could not.
At the end of the day the scores were calculated and I ended up on the Podium with a 2nd place!!
Thank you to all my sponsors for all the help getting me to Harrisburg, PA this year. I could not have done it without you.
Pro-Line Racing, Amain, Tekin, SOR Graphics, Exclusive RC, KNK, Beef Tubes, Hellfire, SRD, and my buddies Rob K, Tony H. , Johnathan B
– Jim Rowe