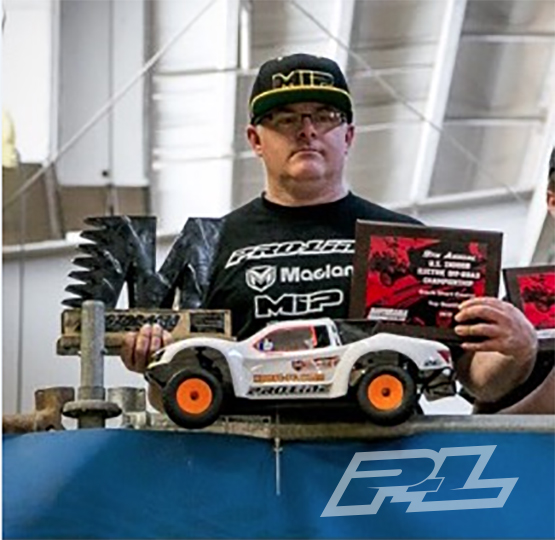 I attended the 2017 US Indoor Electric Off-Road Nationals also called Motorama. I ran 3 classes. Mod Stadium, Mod Short Course and Stock Short Course. The event used different dirt than past years and no one knew what tire would be used so I brought them all.
Jim ran Pro-Line M4 Suburbs and Flo-Tek Fusion body
In Stock Short Course I took the 1st round TQ running M4 Bowfighters because smaller pin tires were caking up.
Round two I switched to M4 Tazers as the track started to come around and again set TQ.
In round 3 I had TQ locked up and the track was getting even better so I used that race to test out M4 Suburbs and set TQ for round three and gained valuable info for the triple A-Mains.
I wound up winning A1 but made some mistakes in A2 and finished 4th and was now sitting 3rd overall. Going into A3 I knew I had to run a good race and needed the win. I had a few bobbles but still pulled out the win.
I ran the Fusion body on my SC5m.
I also finished 6th in Mod SC and won the B-Main of Mod Stadium Truck.