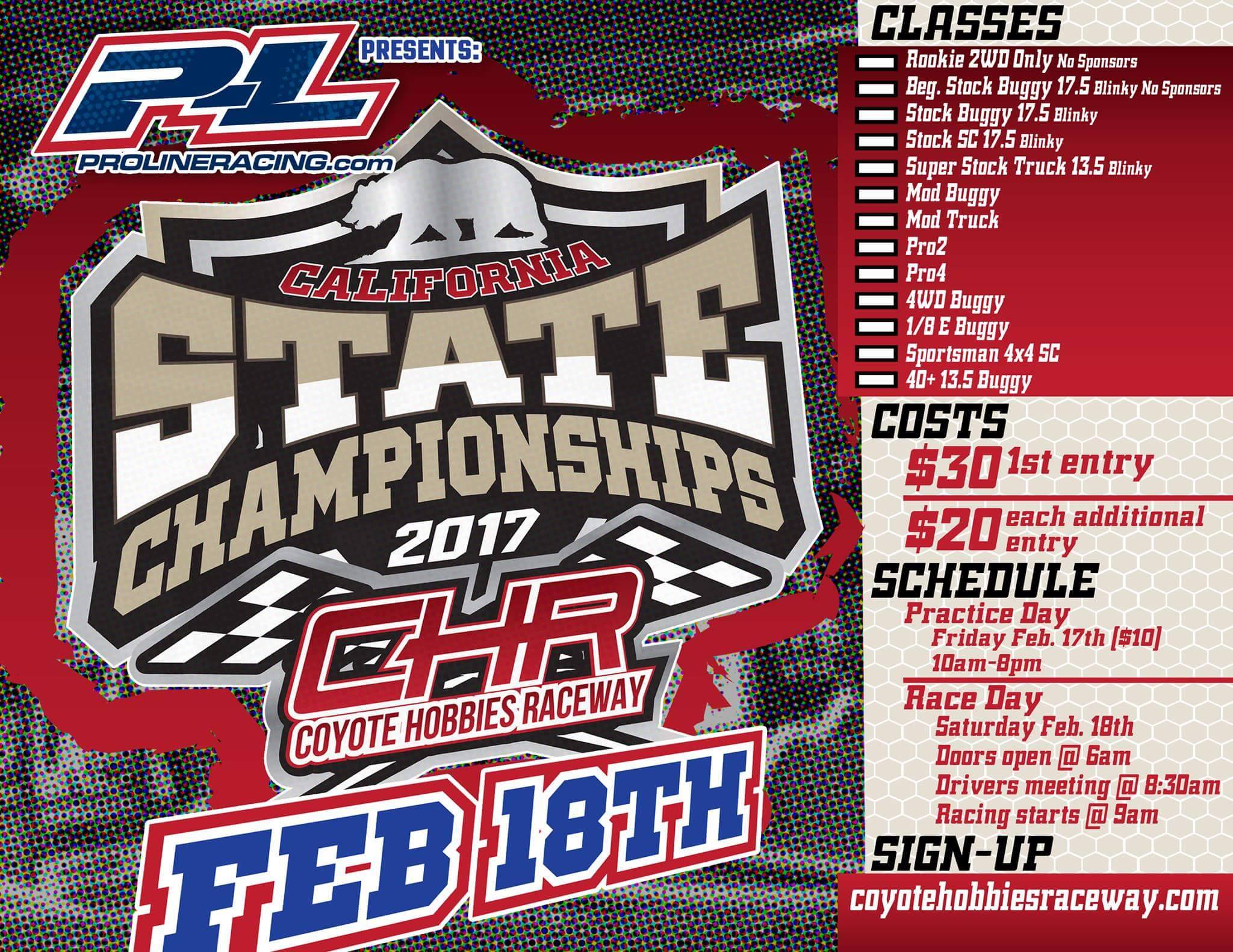 Pro-Line Racing California State Championship Feb 18. Early sign ups are open.
You can Sign up @ www.coyotehobbiesraceway.com or in person @ the shop.
This is round 1 of the CHR Triple Crown Series.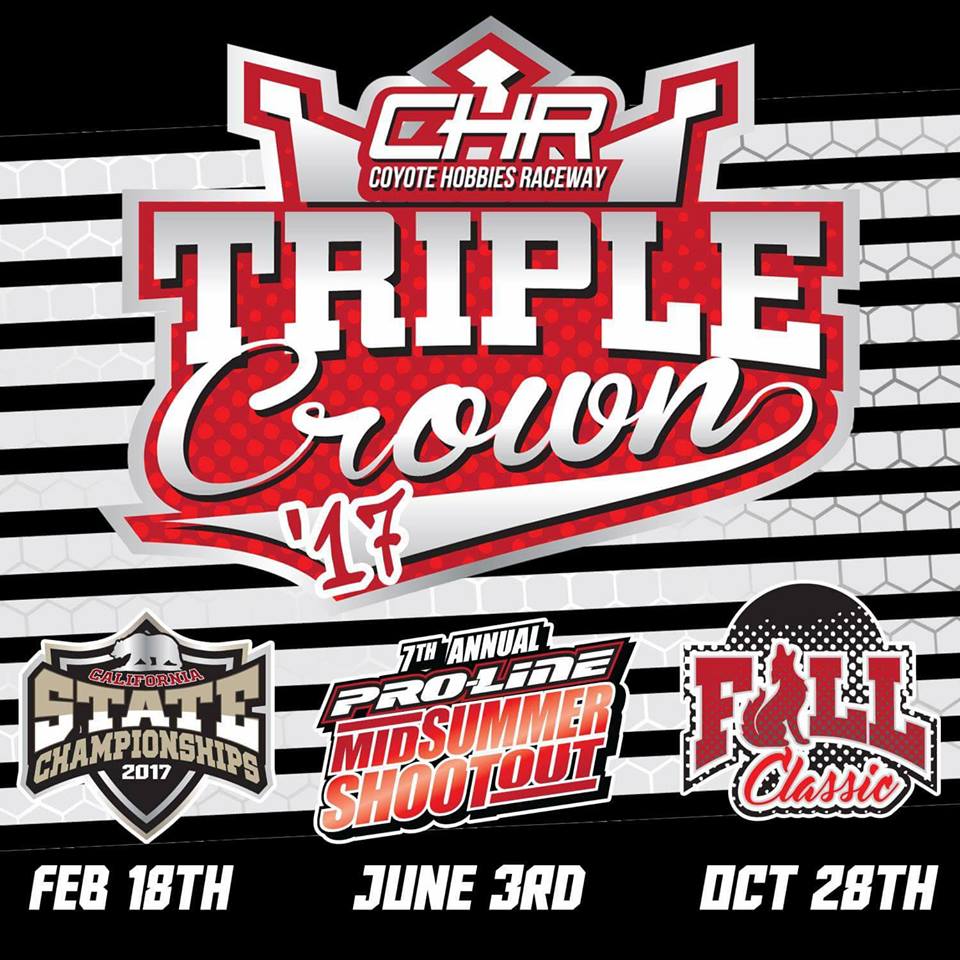 Beautiful Hardware will be given out, brought to you by John Long and Will Mattox.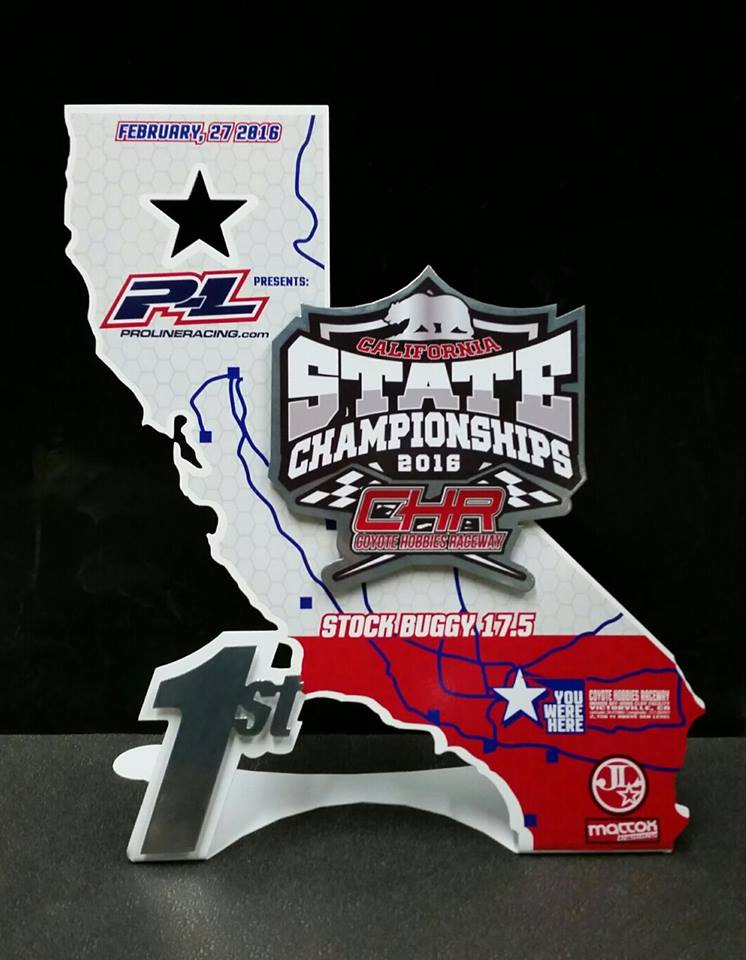 Last years Triple Crown Champions are invited back, Free of charge to defend their titles.
World Famous Jimmy Babcock calling the action. Coyote Hobbies is going to be rocking the house on Feb 18, 2017.
Come race with us!