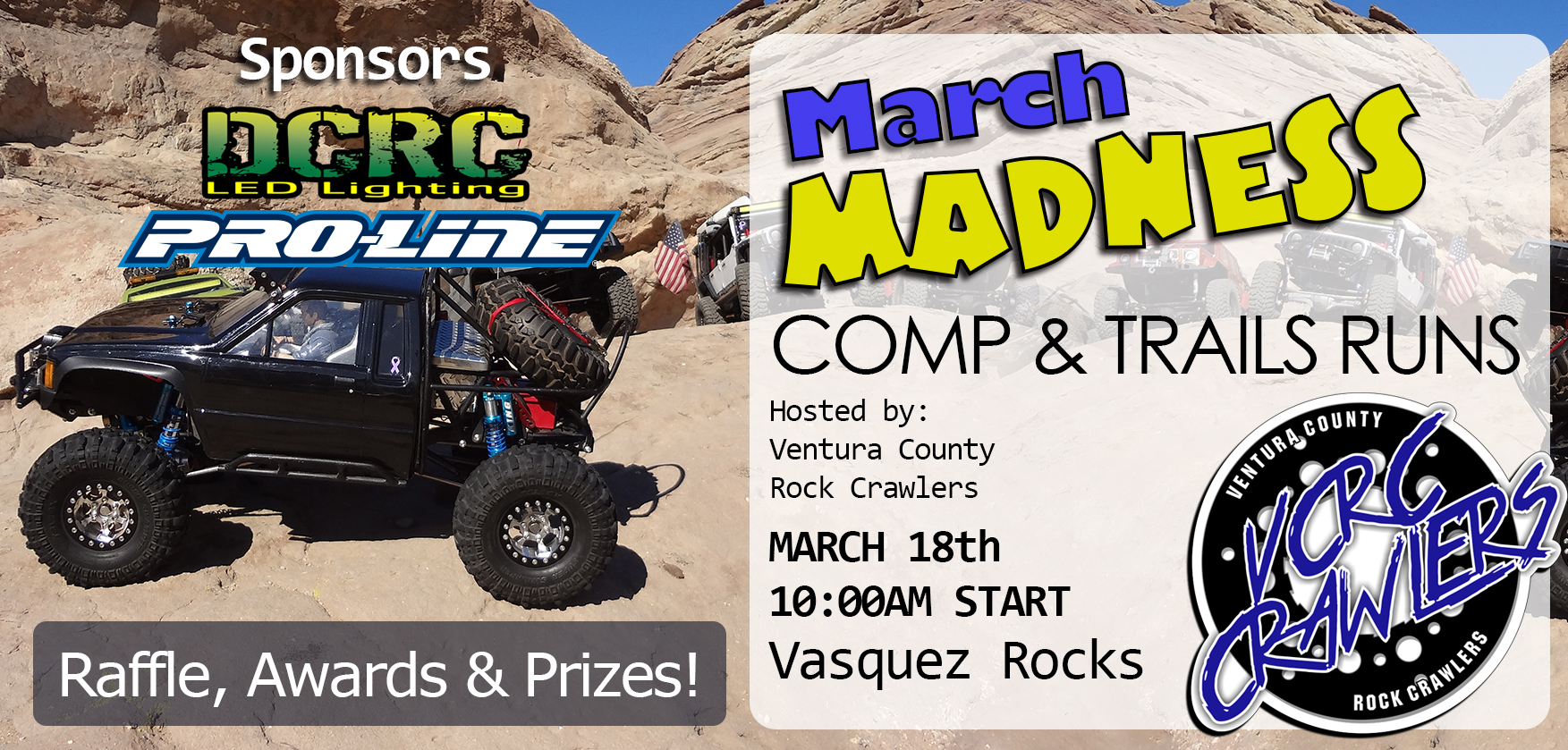 Ventura County RC Crawlers is hoisting an Event March 18th at Vasquez Rocks March Madness Trail Run.
If the driver makes the scale challenge in the first attempt they will be receiving a raffle ticket or a prize depending how difficult the challenge is.
We will be doing scale challenges on the trail run. At leased one challenge might require a winch.