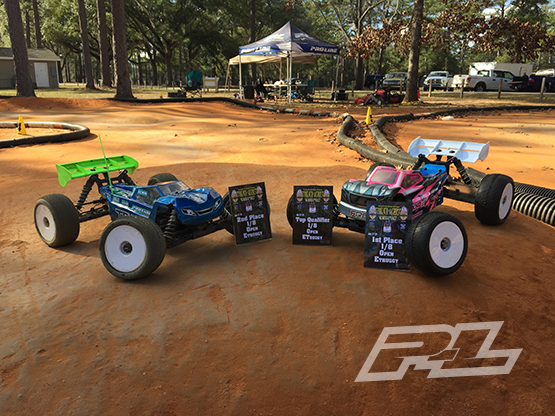 This last weekend Anna, Tripp, and I make the drive up to Albany, GA for the "Forever Heroes Memorial Race" at Chehaw RC.  This was a memorial event to honor two fallen Police officers who lost there lives in the line of duty….. Nicholas Smarr, and Jody Smith, thank you for your service!!! You and your families are in our hearts and prayers!  This was Chehaw RC's first big event and it was amazing!!! Steven Danford did an amazing job! It was more like a family reunion than a race!
"…I glued up Pro-Line M3 Hole Shots for both Buggy and Truggy, they were great!!!"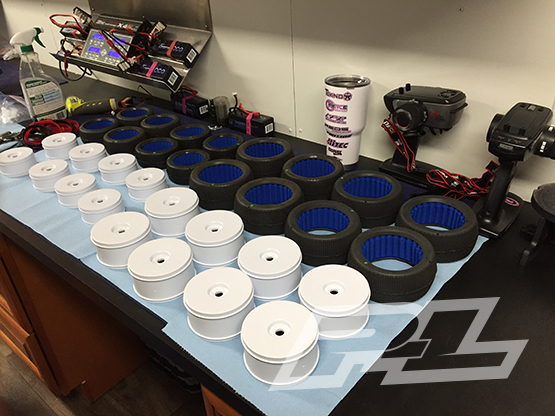 We arrived Friday evening and got a few runs of practice in on the new layout. Saturday morning was qualifying… and free waffles for racers donated by Waffle House!  Qualifying went pretty smoothly for us and I was able to take TQ in expert E-Truggy, and mid pack in expert E-Buggy. After qualifying they had a Bbq dinner and silent auction for the racers and their families, followed by a concert wt some great music!!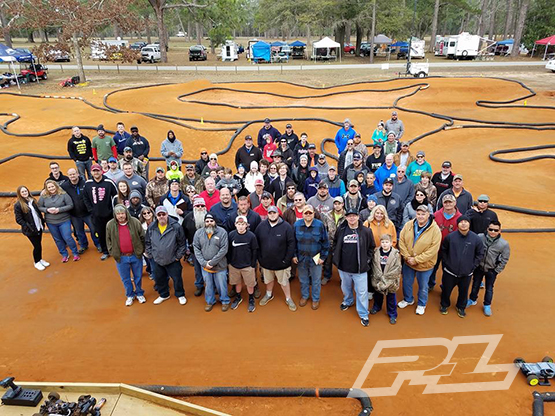 Sunday morning we got our cars ready for the mains, I glued up Pro-Line M3 Hole Shots for both Buggy and Truggy, they were great!!! I took the win in A1 and A2 in E-Truggy to secure the top spot and got to watch Brian Lewis  take the win in  A3 to secure a 1-2 Pro-Line Podium!!  Again this weekend I was running the new ProAmps BLS139 Servo from Fierce rc Pete in my E-Truggy and it performed flawlessly…. I'm loving it!!!  In E-Buggy I had an electrical issue that took me out of A2 and ended my day.
My Tekno vehicles on Pro-Line Rubber and Reds power were great all weekend! Kids and I had a great time and look forward to the next one!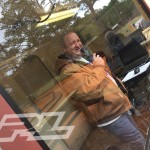 – John Allen Corry