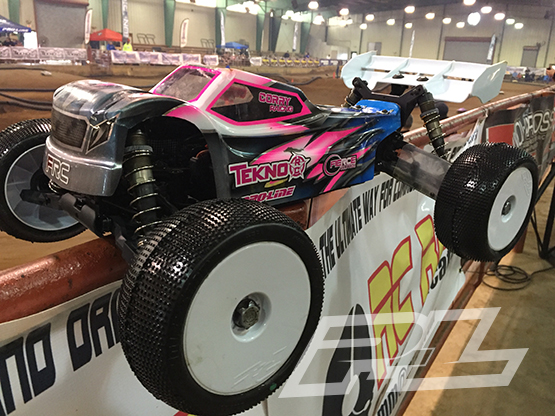 Pulled out of Tallahassee early Friday morning and made the four hour drive to Autaugaville AL, we arrived around 5:00 am local time and got setup. Facility and track were AMAZING!!!!! Got a lot of wrenching and practice in on Friday and the scouting report of M4 Hole Shots was spot on!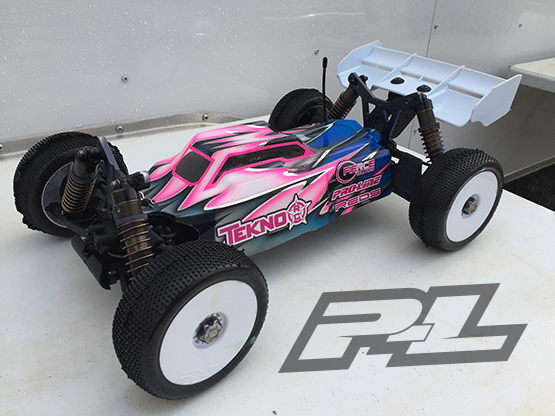 Saturday morning qualifying started at 6am… mid day a tornado took out our power…. when weather cleared an sun came out there was enough light to get back to electric quals until power was restored.  In E-Buggy my car felt awesome! It had the speed but I couldn't keep from having a bad lap or two and my drawing wt traffic skills need more improvement…. Out of 79 entries I Started in the C-Main… moved up from 11th to 4th near the end of the 10-minute Main… and my nerves got me… got too excited, Lance MacDonald started calling my name and I just messed up… ended up 5th just a few seconds out of bumping… All in all the new Reds powered EB48.4 was on point, and the car was definitely better than my driving
In E-Truggy I was more comfortable… was running M3 Hole Shots and it was hooked up!! Also had a brand new Pro Amps servo from Fierce RC Solutions that performed great!! Qualified 11th out of 39 entries and was very pleased to be straight into the A-Main! Had some awesome times battling wt Donnie Ward Jr. My Fierce RC Solutions teammate all weekend! Come A-Main time I had the benefit of starting next to my teammate Giraldo who was in the 9th spot on the Gate… we had discussed game plan of lifting off the start and then avoiding the mayhem… worked great!  Had clean runs into the first turn but the mayhem caught up lil issues wt traffic at the start of all 3 mains but that's expected when 16 truggy's are battling for podium positions.  After the dust had settled I put together some of my best runs and lap times in E-Truggy and was happy with an 11th place finish, Especially with the talent that was on the track!  Big shout out to Giraldo and Brian Lewis for all the help and support during the weekend, Lance for getting all the quals and mains done in spite of a tornado and loss of power, Alex Pilson for the awesome motors (I ran cars down on the straight regularly!) and to Fierce rc Pete for the awesome support and customer service wt lightning fast shipping!
Looking forward to the memorial race in Albany, Ga this weekend at Chehaw R/C! See everyone there!!!
#FierceRcSolutions
#ProlineRacing
#TeamProline
#RedsRacing
#PrevailPaints
#ProAmpsServo
– John Allen Corry