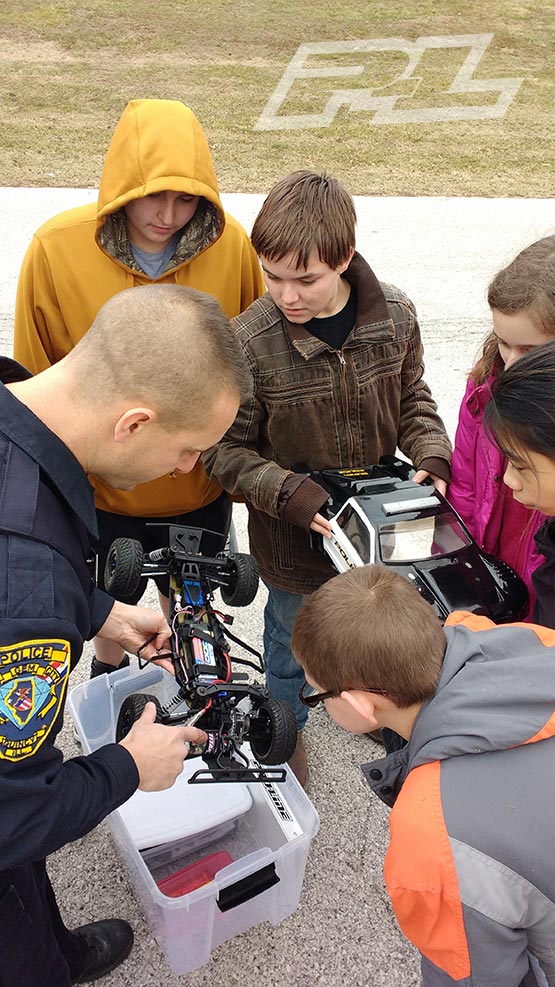 We had a heat wave here in the Midwest today (48 degrees), so I was able to give a presentation to a middle school class this afternoon.
The kids loved the Pro-Line PRO-2 SC Truck and want me to come back next week!!!
Hope all is well.  Here are some pictures.
Thank you again for all your support.
Take care,
Matt Hermsmeier