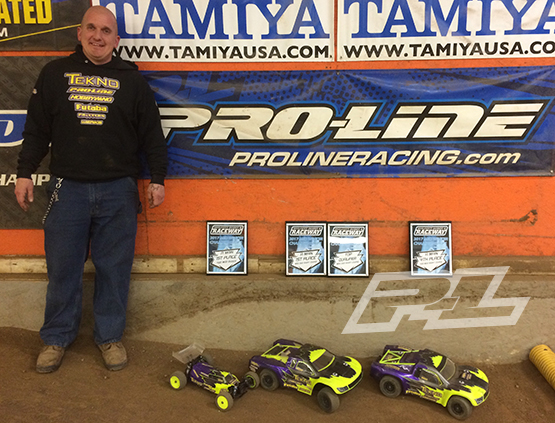 When I have free time I can't can't stay away from the track!  Drove out to Wolcott Hobby today for the Mid-Winter Champs.  Decent turnout with the new updated glued track.
My Tekno 410.3 is getting better each time I go out and figure out new setups.  I qualified 4th and had a rough main and ended up battling back'n forth with my teammate Tyler Falcone who ended up passing me on the last lap at the loop so I ended up staying in 4th.  Still have some work to do in this class.
Ran Pro-Line M4 Primes  to take the win!
4WD Buggy I set TQ in round one and couldn't push hard enough and lost it in round 2 starting second on the grid.  With a 12 car field and a 7-minute main I knew it would be consistency that would prevail.  I ended up being able to takedown the win after some good battles with Roger Bustos.
2WD mod SCT had the pleasure of having Justin Walts join the mix and put on some pressure.  I was able to TQ both rounds and had some close pressure from him half of the race until he had a bobble and I was able to check out for the win.
– Andrew Rizzo