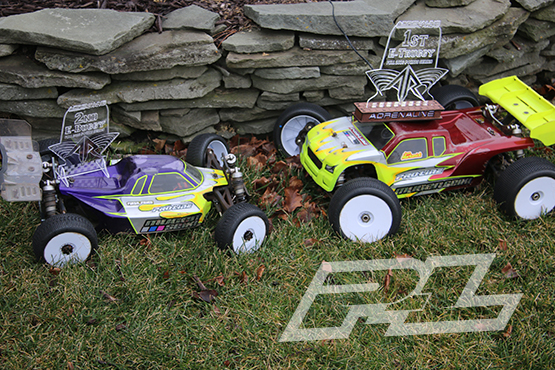 Sunday, January 15th was the fifth and final race in the Adrenaline RC fall point series in Winchester, VA.  The indoor facility is capable of running 1:8 electric classes through out the entire fall and winter, which is a first for the region.  The event gathered 91 entries to battle it out for the final event of the series.
Ethan entered the event in the 1:8 Electric Buggy class with his Mugen Seiki MBX7r on Pro-Line M4 Electroshot tires and the Pro-Line Trifecta lexan wing for the entire weekend.  After 2 rounds of qualifying, Ethan would start in the top qualifying position and complete the sweep of double A-mains finishing first in both features.  This would allow him to finish 2nd overall in the 1:8 Electric Buggy class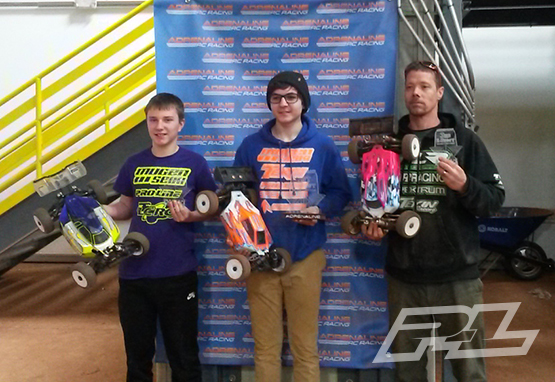 Jason, his father, also entered into the 1:8 Electric Truck class with his Mugen Seiki MBX7TR on Pro-Line M3 Blockades and covered by Enforcer body.  The truck was also on point and he would start on the 2nd qualifying position for the A-Main feature.  Jason finished 2nd in both double A-Main features and would come home second overall for the day.  This would still place him as the first place finisher overall in the series.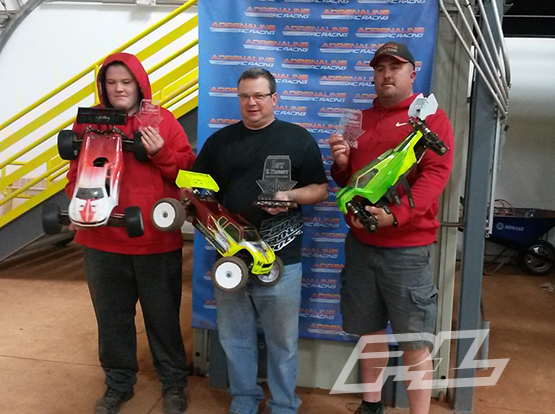 Ethan would like to thank the following sponsors for their continued support in providing him with the quality products to keep him in the front each weekend:  Mugen Seiki, Pro-Line Racing, LCRC Raceway.