December 17, 2016 – Nitro Sideshow Cash Shootout
Triple Nickel Raceway – Bartow, FL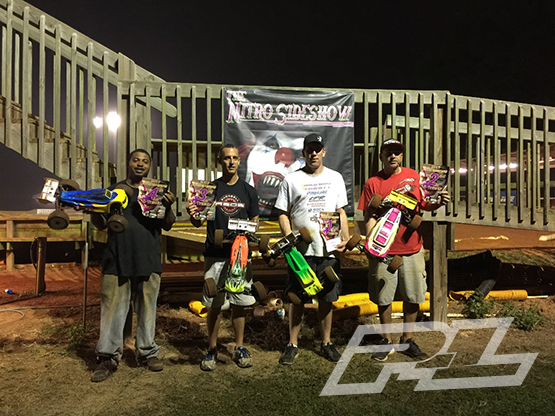 After a 3 hour ride we arrived Thursday night and started setting up camp. The track looked sick and we couldn't wait to drive on it. Practice started at 12:00 Friday and we were in the first group on the drivers stand. Not many people were there yet so we got a lot of track time testing and tuning our cars. The track was technical and super fun.  A big shout out to Pro-Line Team Manager Brian Lewis who found a way to get our tires we needed to the track since he could not make it. Thank you to Brian Geist for stepping in and helping the Pro-Line Team all weekend.
Ran Pro-Line M4 Hole Shots to the top of the podium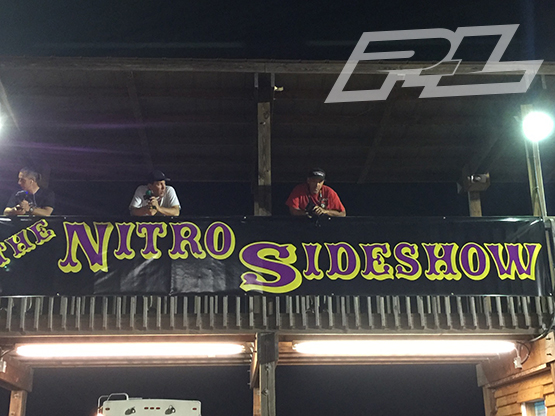 Saturday was race day. During the drivers meeting it was brought to everyone's attention that if you had a three wire transponder it would not work at this track. I wish this was posted somewhere before traveling this far since that is all we had and it was looking like we would not be able to race. We would like to thank teammate Brett Hold for lending us two transponders so we could each race one car. This would mean we would have to drop out of the Nitro classes. A lot of other people offered us their transponders and we really appreciated it, but it is hard for us to borrow things from others especially when it is expensive things. The race format was going to be 3 qualifiers with triple A-Mains. This was changed to double A-Mains later on due to time.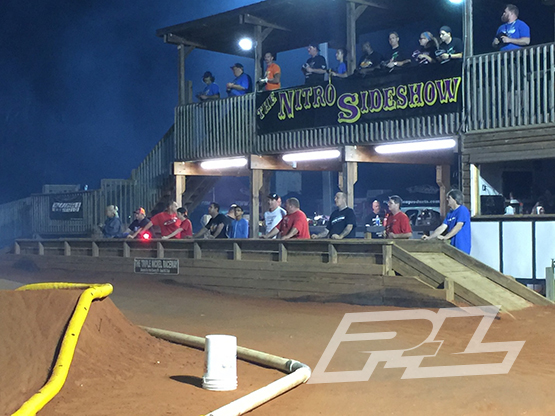 David would be racing his E-Truggy. He had some good runs and placed 2nd in all three qualifiers. He was running Pro-Line M3 Hole Shots during the first two qualifiers and then switched over to Pro-Line M4 Holeshots later on when the track started getting loose. With the track conditions changing throughout the day and night you really had to think about the right tire to run. This brought the race to another level. David qualified second, but it really didn't matter as they were doing an MX start that was crazy to watch. David did pretty good getting out in front during A-1 where he finished. A-2 he had some trouble at the start and dropped to last having a lot of catching up to do. He kept pushing hard, made a few mistakes, but was able to finish 2nd in A-2. Waiting patiently for the overall results it was finally announce that David would be taking home 1st place along with the top cash payout. He won on #Pro-Line M4 Hole Shots while using #Trinity's Killer Bee battery and #BocaBearings.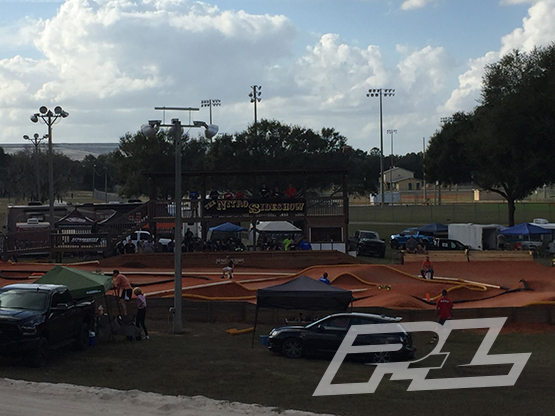 I would be running sportsman E-Buggy. My nerves totally got to me during the first qualifier. I was in 2nd place for several laps when the shaking took over. I started making some mistakes and just couldn't snap out of it. I ended up 4th out 10 racers in that heat which wasn't too bad. They would do a resort after round 1 and I made it to the fast group. Finishing in the middle of the pack for Q-2 and Q-3 I was super excited to make the A Main. The MX start was sick. I have never done it and when the gate dropped I hit the throttle. I had really good runs in both A-1 and A-2 and was able to finish 7th overall.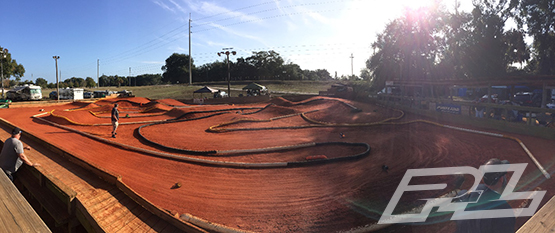 David Iler Race Results
E-Truggy, Qualified: 2nd, Finished: 1st
Tires: Pro-Line M4 Hole Shots
Jessica Iler Race Results
Sportsman E-Buggy, Qualified: 7th, Finished: 7th
Tires: Pro-Line M4 Hole Shots
---
December 31, 2016 Club Race
Beachline Raceway – Cocoa, FL
Beachline Raceway decided to go green in 2017 and switched from clay to astro turf. Since round 1 of the Super Cup series was going to be held there in a couple weeks we decided to go club racing this weekend for some practice. Racing on astro turf is new to us and we defiantly needed the track time to dial in our cars.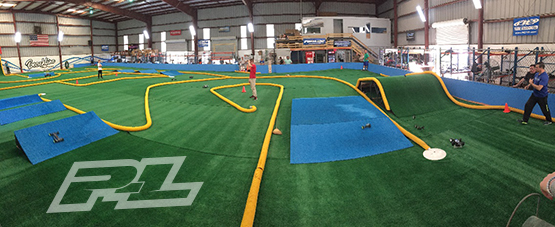 They combined the 13.5 4WD Buggies with the 4WD Mod Buggies today, due to the low turnout of 13.5's. Unfortunately, David missed his first qualifier as he was in a hurry and made a rookie mistake plugging in his car backwards and fried up his speed controller. He was able to come back strong in his second qualifier and took the TQ with 11 laps 5:04.336. Starting in P1 David took off and got a slight lead over the rest of the pack. He made a few mistakes, but hung onto 1st the whole race finishing with a 17.292 second lead over 2nd. His #Trinity Monster 13.5 Certified motor was amazing as he out drove the mod buggies today. A big thank you to #Brett, #Kiarra and #Ann Hold for the awesome Christmas gift.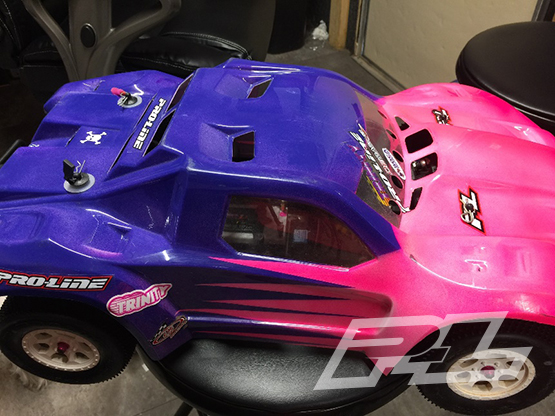 I decided to race my 2wd SCT today. With only one other 2wd truck they had us race with the Pro-4 SCT's. David did a lot of work on my truck that included re doing my shocks, adding sway bars to the front and back and changing out my springs. What a difference that made. With my Pro-Line Z3 Pin Points and my #Trinity Certified D4 motor I made a couple good runs in qualifying. I was super happy on how well I did in the main against the 4wd trucks. I had the top drivers in my view for a lot of the race. It came down to the last lap where I was battling for 3rd. We both came around the last corner side by side as we headed down the straight away to the finish line. My 17.5 2wd just didn't have enough power for a 4wd mod motor as he outran me by 0.501 of a second.  I had a great 4th place finish.
Thank you to those who worked on and contributed to the new track. We had a lot of fun and looking forward to being there again next weekend. Thank you to #Robert Michael and #Superior Hobbies for the great hospitality and always making us feel at home.
David Iler Race Results
13.5 4wd Buggy, Qualified: 1st, Finished: 1st
Tires: Pro-Line Z3 Pin Points
Jessica Iler Race Results
2wd Stock SCT, Qualified: 4th, Finished: 4th
Tires: Pro-Line Z3 Pin Points
A special thank you to our sponsors #Trinity, #Proline,  #BocaBearing and #DERacing