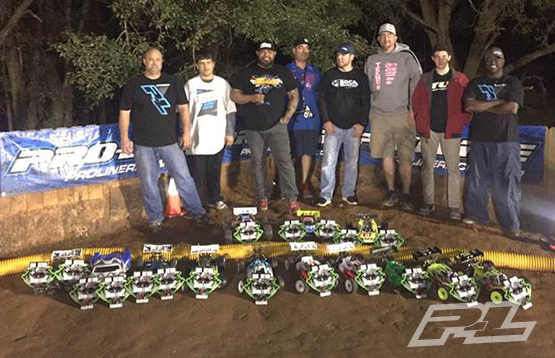 The Big Bend Shootout over the years has become a must-attend event in the Southeast.  Capital City Raceway, located in Tallahassee, FL played host again for this once a year event.  Drivers from all over Florida and South Georgia merged together this past weekend to take on the newly built Track Masters design track.
With an unfamiliar layout for most drivers and a newer surface, nobody truly knew what tire tread and compound would perform the best.  A wide variety of tires were used all throughout the weekend as temperatures ranged from low 30's to high 60's as the sun and clouds came and went.  Pro-Line Hole Shots from M4 to X3 was the dominate tire by most of the Pro-Line Team Drivers.
The Pro Classes were dominated by both Juliean Oliveras and Graham Gonzales.  Juliean was able to dominate Qualifying day as he held overall TQ in all three Classes:  Pro Nitro Buggy, Pro Electric Buggy and 4WD SCT with teammate Graham Gonzales taking TQ in Pro Nitro Truggy.
After the long nitro, and triple electric Mains on Sunday, Pro-Line Racing took home five total victories and many other Podiums.
Team Manager, Brian Lewis, took overall win for the "Old Man Class" as he had two great runs in 40+ Ebuggy.  Brian was able to win both A1 and A3 to get the overall victory.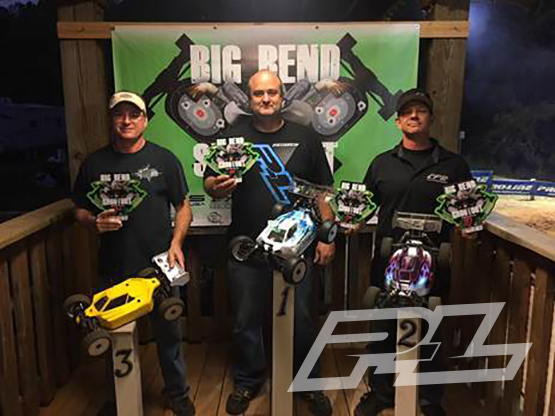 In Intermediate Nitro Buggy, Pro-Line Driver Christian Montiel would take the overall victory with teammate, Blake Raulerson finishing 2nd.  A great 1-2 Finish for Pro-Line.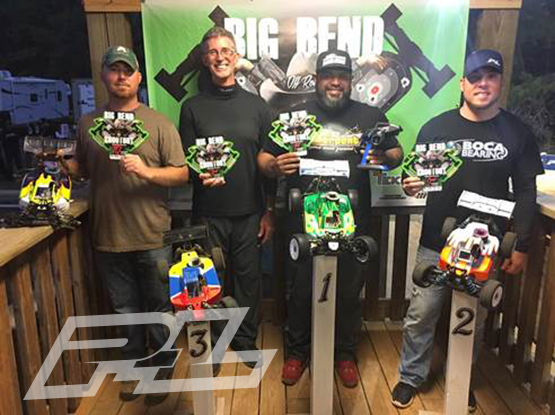 Pro Nitro Truggy was all Graham Gonzales.  Graham took overall TQ and the win for the event.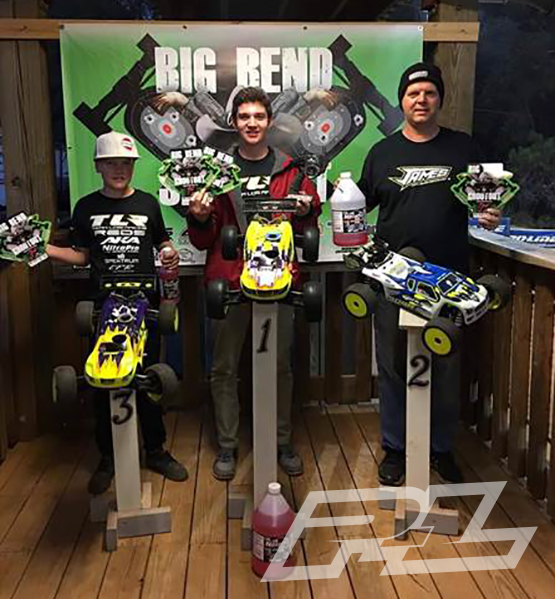 On Saturday, it seemed no one had anything for Juliean Oliveras.  Taking overall TQ in Pro Nitro Buggy, Pro E-Buggy, and 4WD SCT, it seemed he would be the man to beat on Sunday.  Juliean would be able to win both A1 and A2 of 4WD SCT easily to secure the overall victory.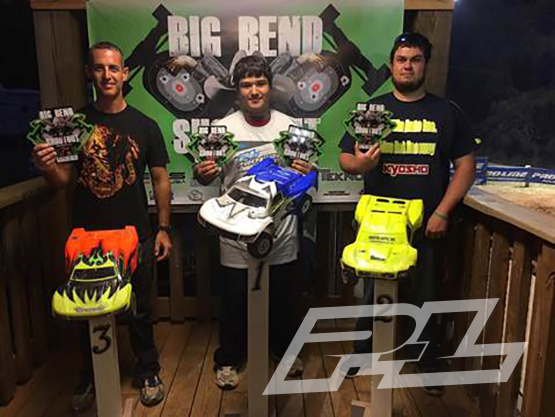 In Pro Nitro Buggy, Juliean seemed to have it all wrapped up by leading the first 27-minutes of the 30-minute A-Main.  However, a late bobble allowed Gene Hickerson to make a pass.  Still, Juliean came home with an impressive 2nd place with Graham Gonzales taking 3rd.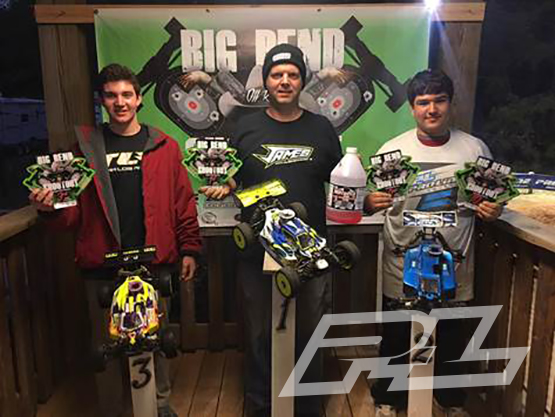 The must watch class for the weekend was Pro E-Buggy.  Juliean and Graham put on a show as they traded 1st and 2nd in all 3 AMains.  In the end, Graham would bring home the victory and Juliean would finish 2nd.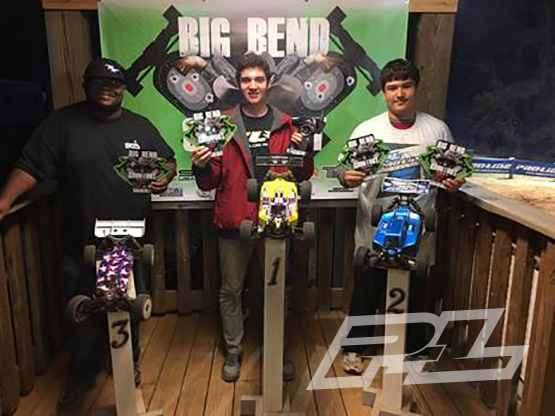 Other Podium finishes for Team Pro-Line included:
·        Blake Raulerson finishes 3rd for Intermediate E-Buggy
·        Chris Giraldo and John Corry Allen takes 2nd and 3rd in E-Truggy
·        Kawri Brown finishes 2nd 40+ Nitro Buggy
The entire Capital City crew did an amazing job putting on a fantastic race.  And Lance MacDonald ran a smooth and entertaining program.  The weather was perfect and racing was fun.  Congratulations to all of our winners, and thanks to everyone for a great weekend!
– Brian Lewis