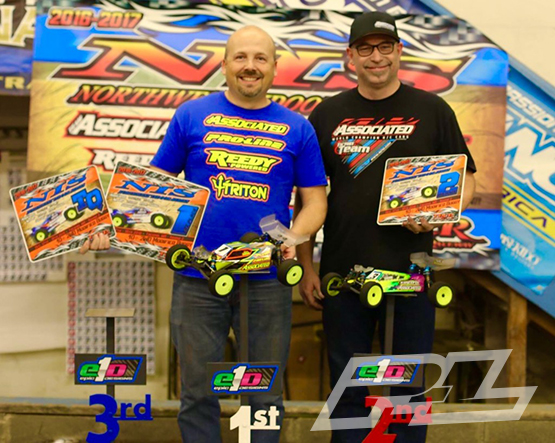 40+ Overall Podium with my AE teammate and great friend Jack Leighan
Round 2 of the Northwest Indoor Series (NIS) was held at Tacoma RC Raceway (TRCR) in Tacoma, Washington on Sunday December 18th, 2016.  With hundreds of entries consistently, the NIS is the premier 1:10 off-road regional series in the Northwest United States.
Products used: Electron 2WD Front and Positron MC Rear Tires, Velocity Wheels, B6 Predator Body, Front Wing W/Aluminum Mount and 6.5″ Champions wing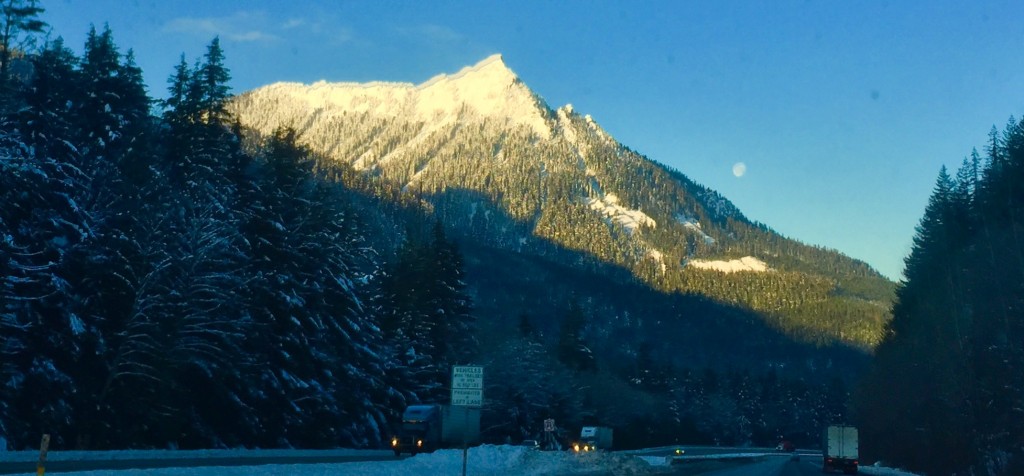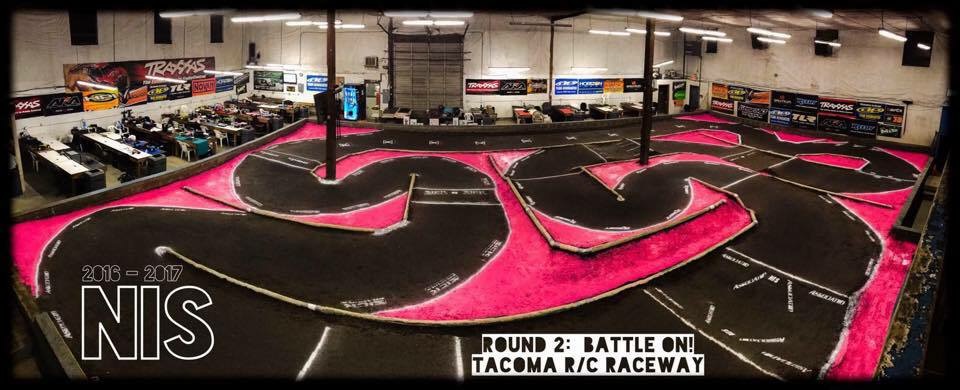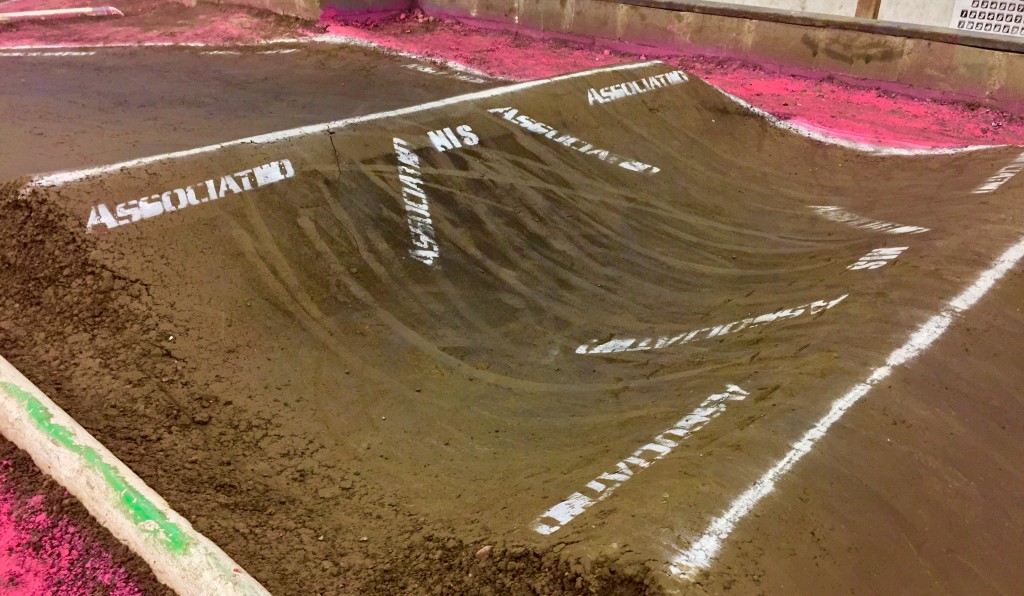 During the multi-day event, I tried some new settings on by Team Associated B6D.  They felt good, but I was uncharacteristically off the pace in qualifying.  In truth, I stuck with the new settings too long – that's how good they felt – but the clock doesn't lie and slow isn't fast.  After two rounds of qualifying on Saturday I was in bad shape; 16th in 2w and 6th in 40+.  EEEK!  I had to make changes before the 3rd and final qualifying round on Sunday!  
Reverting back to my base settings and Pro-Line Positron tires, my pace returned and I was able to ultimately take TQ in 40+ and improve my starting position in 2w to 3rd in B-Main.  Definitely not ideal, but the NIS employs a two-bump up format so racing into the A-Main was definitely possible in 2w.
The 2w B-Main was a nose to tail battle between the top four while we broke away from the rear of the pack.  Clean racing took place for the first four of the six minute Main.  Unfortunately, over exuberance from a trailing car on the main straight took us both out of the race while we were in the two bump-up positions!  Uggg.  From there I was done and only happy that my B6D didn't break from the massive impacts it suffered during its top speed cart-wheel across the hard pack clay.
40+ would fair better.  While lacking confidence from my less than stellar qualifying performance and getting used for traction in the 2w B-Main, my overall confidence wasn't high.  I made a setting change before the first of three 5-minute A-Mains.  The change wasn't good.  I lost almost 0.3sec per lap in pace and struggled to maintain the lead from the tone.  Ultimately, the 4th place finish from this main would be my throw-out.
Reverting my settings back for A-Mains #2 & 3, my B6D was really good and I was able to check-out, winning both by comfortable margins taking home the overall win.
Thanks to Scott Brown of TRCR and NIS for an always great facility and event.  And to my sponsors: Team Associated, Pro-Line, Reedy Power, Triton, NitroPro, RCRenew.com, TQ Hobbies and Shawn Turner Paint for the always incredible support.