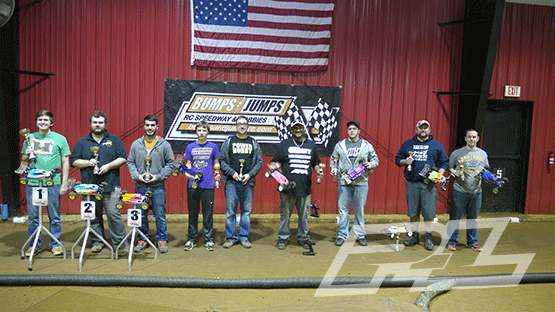 Track: Bumps and Jumps, Etters, PA
Event: Christmas Classic
Classes Raced: 2wd Stock Buggy, 4wd Mod Buggy
Qualified: (2wd) –  8th,  (4wd) – 9th
Mains:  (2wd) – 9th, (4wd) – 7th
The Christmas Classic this year had 130 entries and fast competition in all classes.
I ran (MC) Electrons all around on the D413 and (MC) Electron Rears and (MC) Transistors on the D216.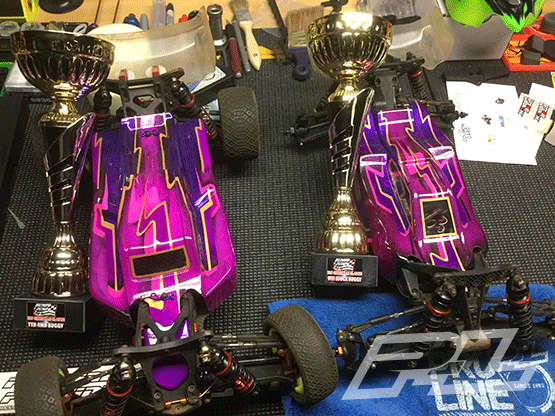 (2wd) – I ran the D216 in Stock Buggy for the 2nd time and would end up grabbing the 8th and final spot in the A main.  The buggy was consistent all 3 rounds of qualifying but didn't have enough juice to be competitive in the main.  A rough first lap after getting t-boned put me in 10th and I was only able to work back up to 9th.
(4wd) – The D413 felt good all day.  After 3 rounds of qualifying I was sitting 9th overall, but when the TQ had to leave before the mains everyone moved up a spot and I would start 8th in the A main.  Unfortunately I didn't have enough tire life left to make a run towards the front in the main.​​​​​​
Overall all 2 classes raced and 2 trophies isn't a bad day of racing all things considered.
– ​​​​​​​​​​​​​​​​​​​​Kevin Cavanaugh