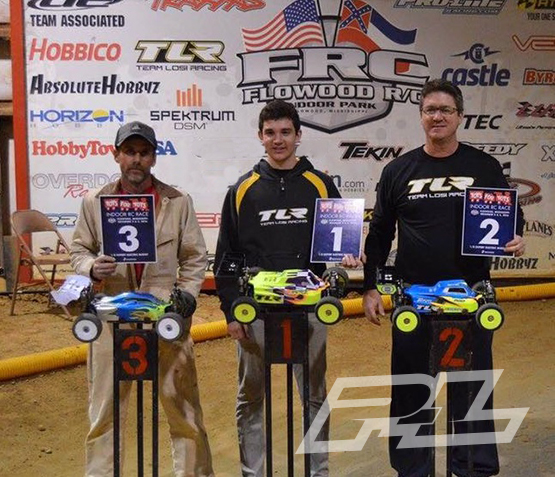 This past weekend I traveled to Flowood RC for their Annual Toys for Tots Race. It was a one day race that brought in a little over a hundred entries. With three rounds of qualifying and triple electric mains, it was a full day of racing.
Qualifying went great as I was able to stay consistently in the top three in every round. I felt a little off pace but my consistency was there so I would end up starting 2nd in Nitro Buggy, 2nd in Nitro Truggy, and 3rd in E-Buggy.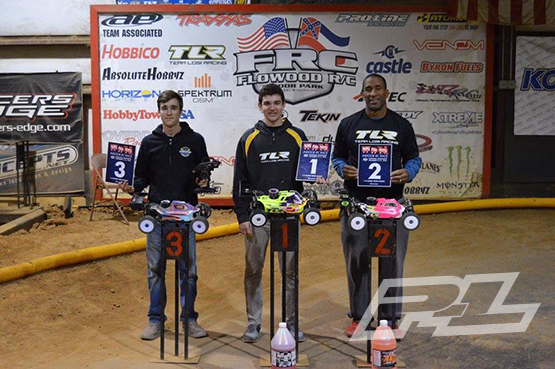 E-buggy A1 would be first and it got off to a great start. I was able to stay right behind the top two for the first few laps and with a few bobbles by both, I would take the lead and never look back. A2 was a little different. I would fall behind having to work my way up finishing in 2nd. In A3 I was able to get the lead at the start and never look back securing the overall win.
In nitro buggy we would only have 20-minute Main, however, it was exciting. From the start, it was myself and TLR/Pro-Line teammate Reggie Tongue going back and forth the entire race. With about 3 or so minutes to go in the lead, I pushed to wide on the straight catching pit lane which sent me cartwheeling down the straight. Reggie would get by and my wing had come partially off. Wrecking again, it popped back into place and I was able to make a pass on the last lap to take the win.
Nitro Truggy was also only 20-minutes. Although I did what I could, it just wasn't enough and I would end up taking 2nd.
I would like to give special thanks to Team Losi Racing, Horizon Hobby, Pro-Line, Spektrum, Castle Creations,and NitroPro Fuel for the continued support. As well as my dad for all the hard work and great pitting
– Brian Lewis