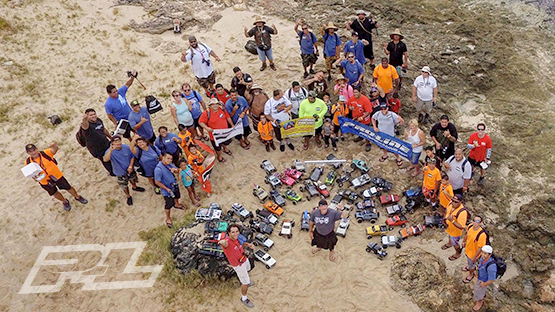 With the Recon G6 making the trip back to the Hawaiian Islands for another Adventure island style. Brian Parker reuniting with his Hawaiian Ohana The Bautista's.
The Pro-Line Racing TSL SX Super Swampers XL 1.9, Flat Iron XL 1.9, Hyrax 1.9, BFGoodrich All Terrain KO2 1.9 & TSL SX Super Swamper XL 2.2 were used to keep us planted to lay some rubber on the rocks.
The Shaka Brah Classic IV Recon G6 was held at Makua Beach located on west coast of Oahu. A single day competition with a two course setup with a total of fifty gates each course(s) with a 4 hour time limit to compete the courses. G6er's had to maneuver around obstacles in mud, sand, water, rocks.
The Bautista Brothers (Tatum & Shawn) competed in multiple classes driving our Tamiya Hi-Lift's, Axial SCX10, 1.9 Axial Wraith & Wroncho's.
– Tatum Bautista