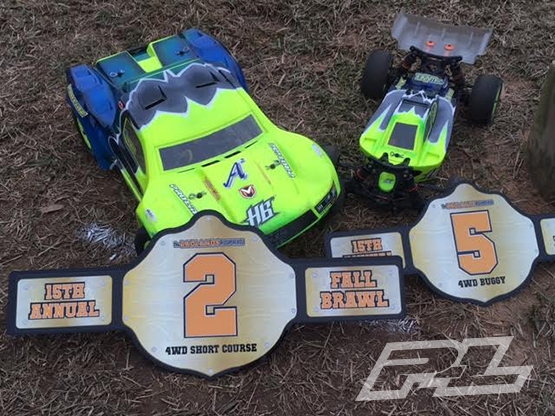 I took home two Fall Brawl belts from this year's race. The event has become one of the largest outdoor RC races on the east coast with over 570 entries and featured a majority of the top racers. Every class was stacked so I am very happy with my finishes and hope I can use the experience to gain confidence and continue improving as a racer.
Tires
Pro-Line Electrons (MC) / Pro-Line Holeshots (M4 and M3) / Pro-Line Fugitive (X4)
Bodies
Pro-Line Fusion SCT /  Pro-Line Type-R Buggy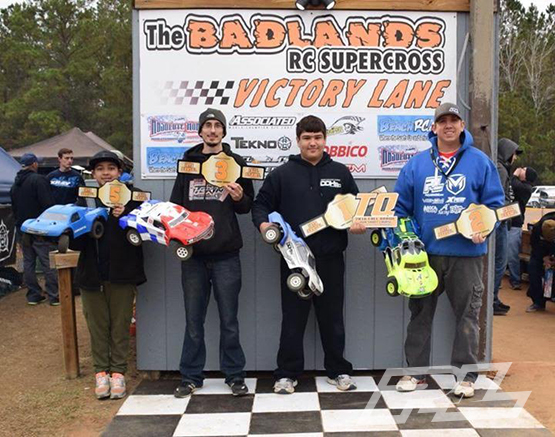 The highlight of the weekend would be the 4WD SCT division.  I made a tire change for the A-Main switching from Pro-Line M3 Hole Shots to MC Electrons, which paid dividends and allowed me to capture 2nd overall. I was able to get a clean start and used the open track to take the lead for a significant portion of the race. The top qualifier was able to chase me down with about 2 minutes remaining in the race but we had opened a sizeable lead on the field and kept the racing clean which allowed us to put a lap on the other racers.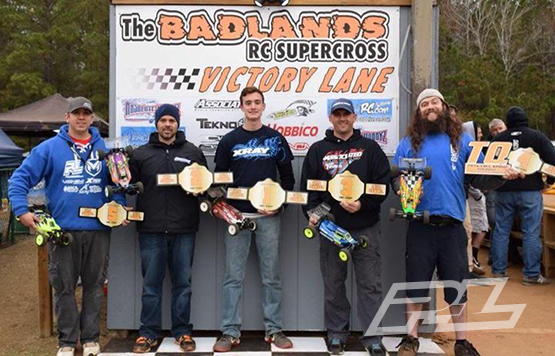 I reached the podium a second time with my HB D413, taking 5th overall after moving up three spots from where I qualified. My new Maclan MMax Pro ESC continues to impress and has helped me podium in two consecutive trophy races. I paired the MMax Pro with a Maclan MRR 6.5T motor; with the large outdoor track and huge straights I probably could have put in a MRR 5.5T. However the MRR 6.5T motor provided plenty of speed and put me right in the mix with the other racers.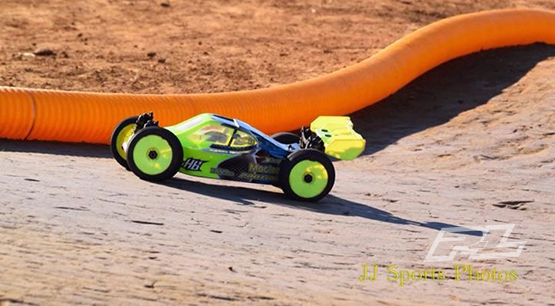 I decided to make the jump to Pro E-Buggy and was happy with the results of my E-Converted HB D815 V2. I was pretty nervous and a little worried I was going to embarrass my sponsors and myself since it was my first time running Pro at such a large race. I found myself in the middle of the pack after two rounds of qualifying. The highlight for Pro E-Buggy would be the second round of qualifying, were I was 29th overall.  Unfortunately, an early schedule adjustment moved my main race from 19th to 14th and I made a rookie mistake. After triple checking the race order before going to bed, I did not check it in the morning. I earned myself a DNS and obviously missed my opportunity to bump up which ended my weekend for Pro E-Buggy.
I would like to say thank you to the companies I am fortunate enough to represent, HB Racing, Maclan, Pro-Line, Venom, Xpert, BOOMrc, Boca Bearings and the local hobby shop Bullit R/C.
Sponsored products used –
Chassis
HB Racing D815 V2 (E-Conversion)
HB Racing D413
ESC
Maclan MMax Pro
Motors
Maclan MR4 4150KV / Maclan MRR 6.5T
Tires
Pro-Line Electrons (MC) / Pro-Line Holeshots (M4 and M3) / Pro-Line Fugitive (X4)
Bodies
Pro-Line Fusion SCT /  Pro-Line Type-R Buggy
Batteries
Venom 7200mAh and 4500mAh 100C
Servos
Xpert SI-4431 / Xpert SI-3401
Bearings
Boca Bearings Green Seals and GO Series
Decals, Chassis Protectors and T-Shirts
BOOMrc and Sire Screen Printing