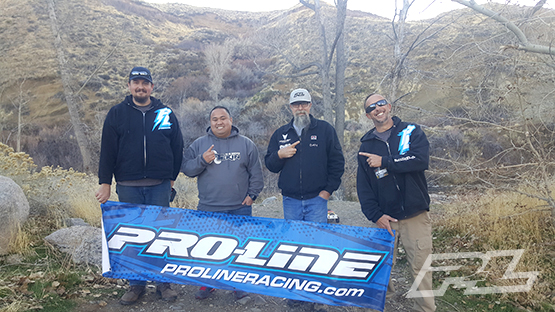 Got out to Reno this weekend to celebrate the Recon G6 Birthday Bash. Everything started Friday night with a meet and greet at CKRC an outlaw Rock racing along with a dollar crawl. I signed up for 1.9″ but nobody else did so I decided to take on all the 2.2″ and just have fun.
Had a great time running with my fellow teammates Michael Pham, Dan Wilson and Matt Wolfe!
My Pro-Line Racing Flat Iron XL  did work and kept the truck  planted as I took home the win for the night.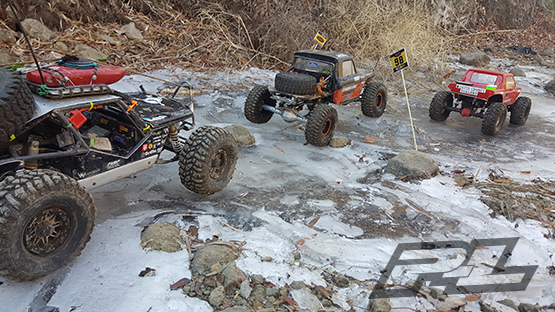 As for the Dollar crawl I wasn't planning on doing it at first but couldn't resist and managed to lay down a run of 47 seconds to take home the win in that also. It was a great night and very very cold but my Pro-Line racing TSL XL Super Swampers kept my little SCX10 II hooked up.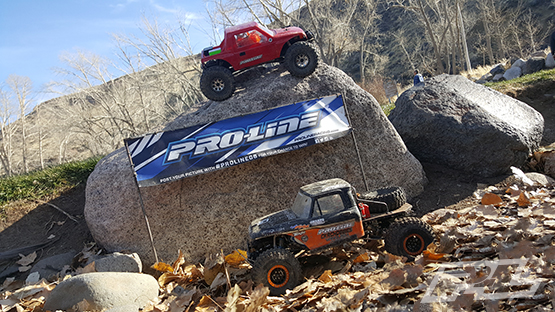 The next day was the Recon G6 Birthday Bash at Mayberry Park. Once again very very cold outside even some ice on the ground but they were 270 Gates of awesome lines to run.
Once again my TSL XL kept the little SCX10 II doing work all day long and my vintage Pro-Line descender body keep it looking great. Like to say thank you to Pro-Line Racing for their great products.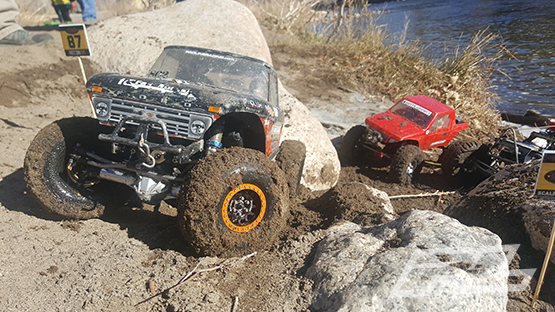 Also to Brian Parker for doing what he does and making this hobby such a fun thing to do!