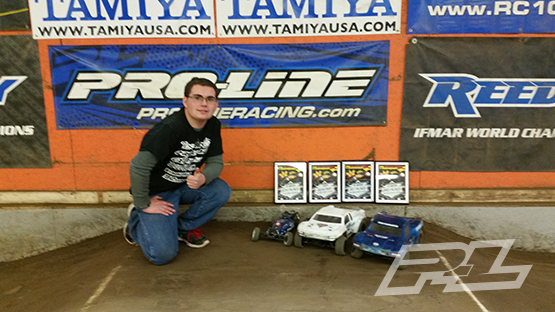 On Saturday I attended the Tri-State Championships. Held at Wolcott Hobby.
In 17.5 Buggy I started 5th in the A-Main and finished 5th in the A-Main on Primes, in 2WD Short Course I started 4th in the A-Main and finished 3rd in the a Main on Primes and Electrons. I had a great battle with teammate Jim Hustins, we had been battling for 2nd for the last 2-3 minutes. I tried to find which ever way to get around him but could not and I ended up on my side and that cost me 2nd spot.
In 4WD Short Course I TQ'd and won on Primes after a mistake from the leader.
Thanks Pro-Line for the best Tires in the business.