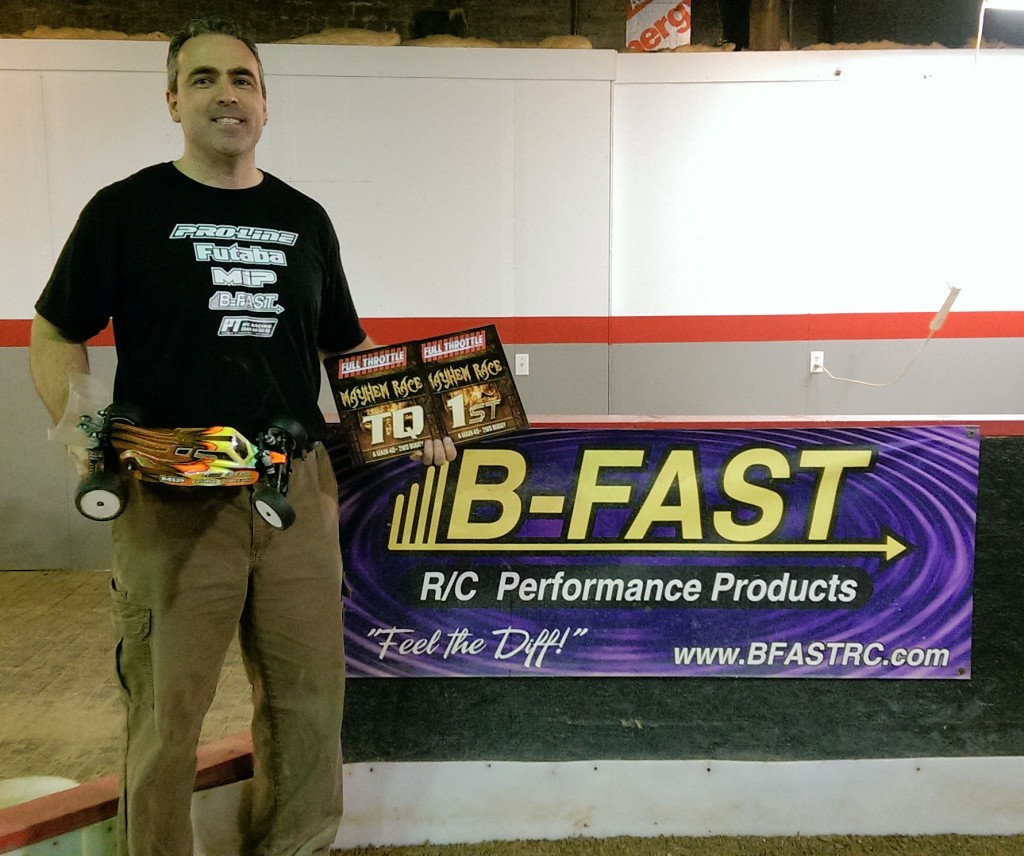 Event: Mayhem Race, Full Throttle RC Park – November 19, 2016
Classes Entered: Modified 2WD Buggy, 40+ Modified 2wd Buggy, Modified 4WD Buggy
This past weekend I attended the 3rd Annual Mayhem race at Full Throttle RC Park in Troy, NY.  Full Throttle RC Park is one of my favorite facilities in the north east because the layouts are always fun, the surface has good bite and it's run by great people.  Racers from New York, Connecticut, Massachusetts and Rhode Island were in attendance to compete in the 1 day event with 215 total entries.
I used the same set of M4 Primes the entire day on both of my vehicles.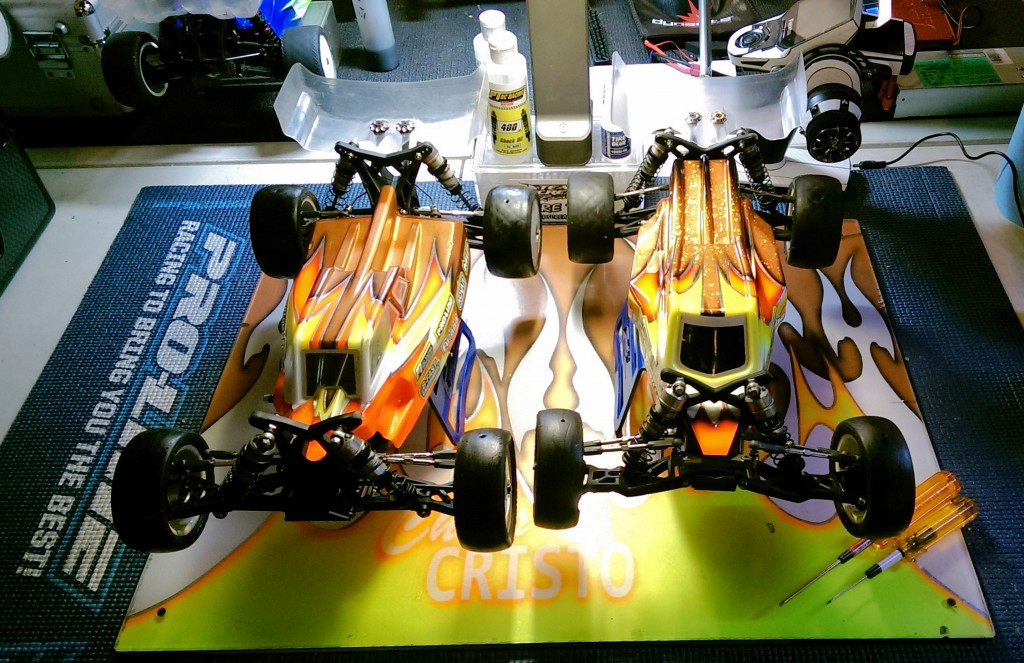 A new fast and flowing layout was put down for this event the week before and the Full Throttle crew did a great job keeping the moisture in the track to ensure the traction stayed high and the surface was consistent.  They also did a good job at keeping the program rolling to get through 2 qualifiers and the mains for 27 heats.
In 40+ modified 2WD Buggy I was able to TQ both rounds of qualifying so I started first going into the 7-minute mains.  I had a pretty intense battle with 2nd and 3rd place as we freight trained around the track while swapping positions.  In the end I was able to make a clean break and take the win.  In 2wd modified buggy I qualified 4th and finished 4th.  It seemed like the entire race the top 5 guys were equidistant apart and not one made any mistakes.  In 4wd modified buggy I qualified 3rd in the B-Main.  At the start of the race I was confident I could make the bump, but a racer induced incident put me to the back of the field where I couldn't recover.
I used the same set of M4 Primes the entire day on both of my vehicles.
While I hate to see the nice weather go, I'm glad that indoor season is here.  🙂