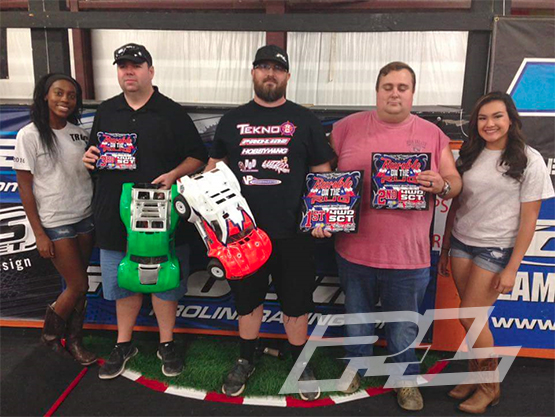 Raced on carpet for the first time at the new Tyler RC Complex in Tyler, TX for their inaugural Rumble on the Rug event.
Took 1st place in the 4wd SC class with my Tekno SCT410.3 and 2nd place in the 2wd SC class with my Pro-Line PRO-2 SC , both using Pro-Line M3 Hole Shots & Fusion bodies.
Thanks Pro-Line for the continued support!!
– Aaron Royston