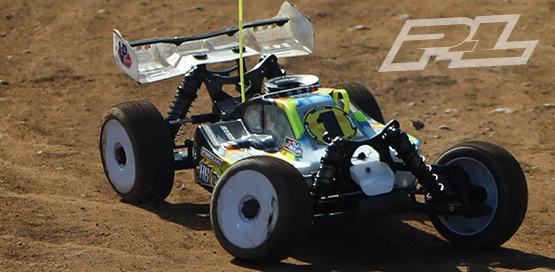 This past weekend I attend the 2016 fall brawl at AMain's Silver Dollar Raceway.
I ran Pro Nitro Buggy, Open Nitro Truggy and Open E-Buggy. Saturday was qualifying and mains. In my first qualifier in E-Buggy I finished 5th for the round. In the 2nd round I finished 7th overall and start 5th in A1 and A2.
Pro-Line M3 Hole Shots for Buggy and Truggy
In the first round of Open Nitro Truggy I finished 1st overall. In the 2nd round I finished 1st overall and would start 1st in the Open Nitro Truggy A-Main.
In Pro Nitro Buggy qualifying I finished 3rd in the 1st round and 2nd in the 2nd round. I would start 2nd in the Pro Nitro Buggy A-Main.
Open E-Buggy A1, at the start of A1 I started 5th and slowly made my way to first and made the pass for first on the last couple laps and won A1. In A2 I did not race it because my car was going half speed and later we found out that 1 battery lost a cell. I finished 5th overall in open E-Buggy.
In Open Nitro Truggy I had a good race and finished 1st.
In Pro Nitro Buggy I start in 2nd behind Austin Blair and I battled with Austin for 8-9 laps. I had gotten around Austin and lead the race for over half of the 30-minute race. The last couple laps Austin had got up to me and passed me and I had gotten pushed up onto the rocks on the back straight and flipped over. It was a good race and I still finished 2nd in Pro Nitro Buggy.
– CJ Jelin