ILER RACING– October 2016 Race Report
David Iler #27
Jessica Iler #19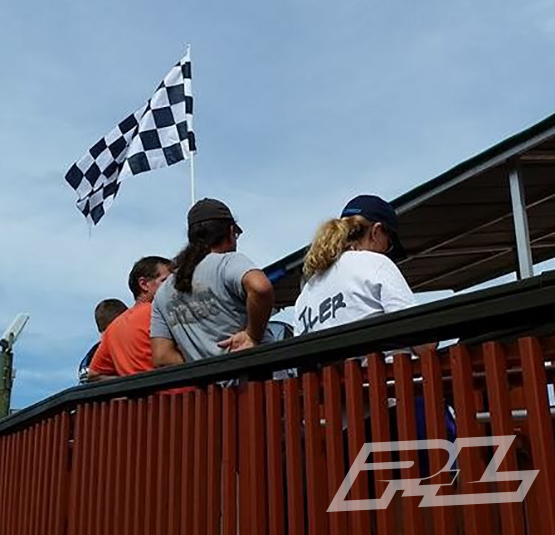 October 1, 2016:
SuperCup Series – RD 3 SunDancers R/C Raceway – Port Saint Lucie, FL
October 9, 2016:
Florida Off Road Championship Series III – RD 1 Coral Springs RC Track – Coral Springs, FL
October 14 – 16, 2016:
Scotty Ernst's Offroad Showdown Beachline Raceway – Cocoa, FL
October 29, 2016:
SuperCup Series – RD 4 Southside RC Raceway – Lake City, FL
Running Pro-Line Tires including Electrons, Hole Shots, Fugitive Lites, and Primes
October 1, 2016
SuperCup Series – Round 3
SunDancers R/C Raceway – Port Saint Lucie, FL
Sundancers R/C Raceway hosted round 3 of the Supercup series.  They have a beautiful outside facility that is surrounded by wildlife.  We love camping there and being able to be greeted by all the friendly deer at night and when we wake up in the morning. We also enjoy fishing there. This weekend we caught a huge catfish, a carp and a lot of tilapia just by using dog food.
Round 3 was made up of 140 entries. Due to the chances of rain and a mandatory shut down of the computer, #Lance MacDonald needed to make sure he kept us on a tight schedule in order for us to finish. He did an amazing job doing just that.
David and I had an awesome weekend and we were able to make both of our A mains. Our cars were powered by #Trinity and the tire of choice was #Proline electrons.
Qualifying 3rd with his 4wd SCT, David was able to make the pass to move into the lead on the first lap. With only 4 seconds between the top three racers, David hung onto the lead and took the win followed by #Ben Pinover and #Joshua Alfaro.
VIDEO: 4WD SCT David 1st place – http://www.youtube.com/watch?v=KiRG0t2gHA0&list=PLN0KcWDZkDQfY_iVBCUkhGfDsSXV8JYBR&sns=em
We put in some brand new #BocaBearings in our 13.5 buggies right before race day. Our buggies were smooth and fast putting us both in the A main. David qualified 3rd with 10 laps 5:04.503 and I qualified 8th with 10 laps 5:24.674.  David had another amazing race and was able to make it to the podium once again as he finished 2nd overall. I had a rough start with a 43 second lap when my fast lap was a 30.4 and dropped all the way back to last place. I pushed hard and made some passes moving up to 6th place before the buzzer.
My Stock SCT was powered by #Trinity's 17.5 certified D4 motor. I would be starting 4th in the main. I moved into 3rd when I got hit and lost some time and was passed. Overall, this was probably the best race I have ever had as I held my own. I'm gaining more confidence in myself and because of that I finished 4th for the day.
We would like to thank the crew at Sundancers for their hospitality, hard work and time spent on the track and grounds. We will be back soon.
David Iler Race Results
4WD Buggy 13.5
Qualified: 3rd
Finished: 2nd
Tires: Pro-Line Soft Electrons
4wd Short Course Modified
Qualified: 3rd
Finished: 1st
Tires: Pro-Line X2 Electrons
Jessica Iler Race Results
4wd Buggy 13.5
Qualified: 8th
Finished: 6th
Tires: Pro-Line Soft Electrons
2wd Short Course Stock
Qualified: 4th
Finished: 4th
Tires: Pro-Line Clay Electrons
October 9, 2016
Florida Off Road Championship Series III – Round 1
Coral Springs RC Track – Coral Springs, FL
Today was round 1 of the Florida Off Road Championship Series held at Coral Springs RC track. This series is made up of 4 rounds with 1 drop.  Round 1 brought in a little over 100 entries and the track crew did an outstanding job to give us another cool layout to race on.
David's 13.5 buggy had amazing speed with his #Trinity motor and battery. His #Proline holeshot tires gave him the traction he needed to get the TQ with 12 laps 5:10.076.  #Alfredo Morales would be starting 2nd. The main started and David got out and had a small lead over everyone.  Before you knew it David made a mistake and Alfredo was right on his tail putting the pressure on him. It was a nail biter for sure. Luckily for David, Alfredo made a mistake flipping his buggy to give David some breathing room to make it to the finish line to hold onto 1st place.
4wd SCT had 22 entries. I was able to take 3rd place in Q1 to qualify 4th after the first round. After that it was a very disappointing and frustrating day for me. Round 2 I ended up being used as a pin ball and even though I should have been in the top 5 I didn't even make the A main. Starting 1st in the B I was hit and taken out at the beginning of the race and was spun around as everyone behind me drove through me. The person who hit me kept on going and he was never called out to give me my position back. Now I'm in last place trying to make my way back up through the pack when I get taken out a second time putting me into the tubes where I needed to be marshaled. This did not leave me a lot of time and I was only able to make it back up to finish 3rd in the B.
There were 4 full heats of E-buggies. I would be racing my new Tekno Buggy for the first time. The first qualifier my backend seemed to be sliding out, but I was also getting out of the groove.  My second qualifier it was doing the same thing and I felt like I had to much brake. Both #Lazi Janos Lazar and #Matt Kirkpatrick gave us some set up advice as they both race Tekno. We made some adjustments before my main. The mains went all the way up to a D main and I was able to qualify starting 6th in the B. Not bad for my first time driving the Tekno. To no surprise I was hit a few more times today and was only able to finish 6th in the B. I was pleased with the changes we made as my buggy handled a lot better. My #Proline Fugitive Lites worked awesome and my #Trinity Killer Bee battery gave me the power I needed.
David Iler Race Results
4wd Buggy 13.5
Qualified: 1st TQ – 12/5:10.076
Finished: 1st
Tires: Pro-Line Soft Hole Shots front, SS Hole Shots back
Jessica Iler Race Results
Pro 4 Mod SCT
Qualified: 1st (B Main)
Finished: 3rd (B Main)
Tires: Pro-Line SS Holeshots
1:8 E-Buggy
Qualified: 6th (B Main)
Finished: 6th (B Main)
Tires: Pro-Line Fugitive Lites
October 14 – 16, 2016
Scotty Ernst's Offroad Showdown
Beachline Raceway – Cocoa, FL
This weekend David and I attended the Scotty Ernst's Offroad Showdown race hosted by Superior Hobbies at Beachline Raceway in Cocoa, Florida. This was our first time attending a race announced by #Scotty Ernst and it was an experience we won't forget. The positive vibes that he brought filled the room and racers fed off of it. It didn't matter if you were in first or last place he pointed out everyone's accomplishments, whether it was their fastest lap or keeping it a clean race. There were no issues with marshals as they were recognized for their important role and many racers volunteered without hesitating when needed.
Saturday we ran 4 qualifiers and we worked hard on getting our cars just right. We would like to thank #Matt Kirkpatrick for stopping by Saturday and giving David some setup tips for his SCT. The changes he suggested made a huge difference.
Sunday we had one more qualifier before the mains. During our lunch break the racers were given a raffle ticket for each class they entered. The sponsors donated tons of great prizes and we were lucky to win.
Now it was time to start the mains. The tire of choice that worked great all weekend in all classes was the #Proline Clay Primes. David started 3rd in Pro 4 Mod. #Joshua Alfaro and #Austin Odum would be 1 and 2 battling each other with David holding onto 3rd half a lap down. As #Joshua and #Austin made mistakes David kept gaining on them. With about 1 ½ minutes left to go #Joshua and #Austin got into each other taking themselves out. As they were being marshaled David made the pass to take over the lead and the WIN. This was an exciting race to watch from start to finish and was a good example on how you should never give up.
VIDEO: 4WD SCT David 1st place- https://m.facebook.com/story.php?story_fbid=1137734699649554&id=952712538151772
13.5 buggy didn't go as well as either of us would have liked. Both of our cars felt good with our #Proline tires and were fast with our #Trinity motors and batteries. Unfortunately, we made a few mistakes along with everyone else out for themselves and we just ended up getting the worse of it. David ended up finishing 7th and I was behind him in 9th.
I was pleased on how well my 2wd SCT handled all weekend.  I was able to qualify 6th in the middle of the pack. Right before the main started, as we were all waiting to enter the driver's stand, Scotty came over with the voltage meter and did a surprise tech. As he had all of us pull our bodies off our cars there were two cars all of a sudden not there whose names I will not mention. After a couple minutes one car came back and passed tech, but another car was way over charged. Scotty ended up letting him get on the throttle to try and discharge it some. He had to have him do this more than once as it was way overcharged, but he was still allowed to race.  All I know is I was proud of my 6th place finish.
Overall we had a great weekend and really enjoyed ourselves. We would love to be able to attend another race by #Scotty Ernst.
David Iler Race Results
Pro 4 Mod SCT
Qualified: 3rd
Finished: 1st
Tires: Pro-Line MC Primes
4wd Buggy 13.5
Qualified: 6th
Finished: 7th
Tires: Pro-Line MC Primes
Jessica Iler Race Results
2wd Short Course Stock
Qualified: 6th
Finished: 6th
Tires: Pro-Line MC Primes
4wd Buggy 13.5
Qualified: 8th
Finished: 9th
Tires: Pro-Line MC Primes
October 29, 2016
SuperCup Series – Round 4
Southside RC Raceway – Lake City, FL
The 4th and final round of the JConcepts Fall SuperCup series was held at #Southside RC Raceway. This was our first time there and it will not be our last. #Brian Lewis, #Lance MacDonald and the rest of the crew did an amazing job on the track. Practice was held all day Friday. In the morning the clay was like peanut butter, but it had a lot of traction. Later on in the day the track dried up and had gotten bumpier with less traction. It was nice to finally drive on a true off road track where you needed to make choices on the best tires and set ups.
Saturday was race day and we both ran our 13.5 buggies. Our #Proline Holeshot tires gave us the traction we needed all weekend long. We were able to use the same set of tires for practice, qualifiers and the mains. Our #Trinity motors and batteries gave us the power we needed and our #BocaBearings gave us a smooth ride. Unfortunately, I only made it to the B main with 9 laps 5:06.204. Starting 4th I pushed hard and had my fastest time of the day pulling off a 10 lap pace with a fast lap on 32.097. Even though I finished 4th and wasn't able to get the bump I was really happy with my results in the main. David took 2nd in both his qualifiers putting him into the A main starting 5th overall. At the beginning of the main David and #Brian Lewis got into each other. David thought it was his fault so he held up. By the second lap he lost a few positions putting him back to 9th. After that he was able to put together some consistent laps to make some passes to finish 6th.
I ran my 2wd SCT and popped a ball cup in my first qualifier and couldn't finish. My truck felt like it had no power.  After looking it over David changed the nut on my slipper that was coming loose and he also tightened my ball diff some. My second qualifier went better and I was able to finish 3rd, but my fastest lap time still wasn't that great with a 38.995. We made a few more adjustments before the main and it was the best that it had been all day. I started 7th and right off worked my way up to 5th and was pushing for 4th when I was hit on the straight away and got pushed up into pit lane where a marshal had to get me. I ended up with a long 48 second lap and dropped back down to 7th where I finished. I was still very happy with how my truck handled during the main. I beat my fastest lap by 2 seconds and dropped it to 36.213.  My #Proline body took a huge beating as I flipped and tumbled during practice, but you would never know it. This is one durable body that keeps me looking good.
David ran his 4wd SCT and had some good runs during qualifying. Going into the main he would be starting 4th. The race started and he was off like lightening. His truck was super-fast and he was putting together clean laps when he made the pass for 2nd. After landing the big double his truck came to a stop and unfortunately, he was done due to electrical issues.
We would like to give a shout out to #Peyton MacDonald. Peyton did an outstanding job announcing some of the races to give his Dad a break. He was able to keep track of where everyone was and called out the leaders and where the battles were. We had a lot of fun this weekend and can't wait to do it again.
David Iler Race Results
Pro 4 Mod SCT
Qualified: 4th
Finished: DNF
Tires: Pro-Line M4 Hole Shots
Series Results: 4th Place
4wd Buggy 13.5
Qualified: 5th
Finished: 6th
Tires: Pro-Line M4 Hole Shots
Series Results: 3rd Place
Jessica Iler Race Results
2wd Short Course Stock
Qualified: 7th
Finished: 7th
Tires: Pro-Line M4 Hole Shots
Series Results: 4th Place
4wd Buggy 13.5
Qualified: 4th (B Main)
Finished: 4th (B Main)
Tires: Pro-Line M4 Hole Shots
Series Results: 9th Place
A special thank you to our sponsors #Trinity, #Proline, #LFR2016, #BocaBearing and #DERacing