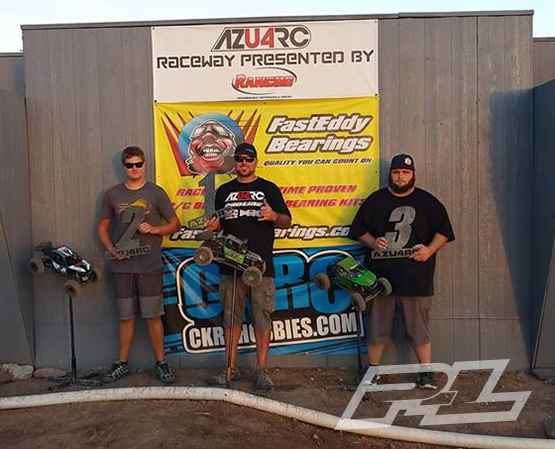 So, lots of testing and tuning and some help with some good friends on the 1.9 Pro-Line Suspension since last race. The truck now handled and performed way better and was able to finish podium 2nd place in 1.9 trail.
Pro-Line's BFG Tires ran awesome. They were able to get me traction in the various types of track conditions from mud to dry throughout the race.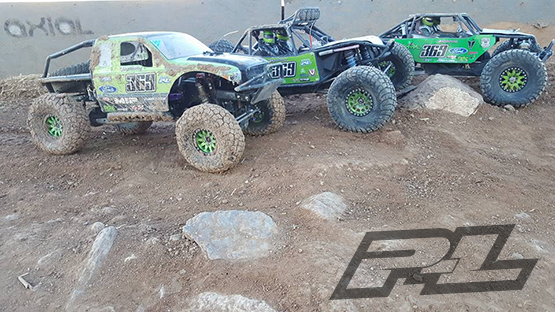 Scx10 – 2nd place
Bomber – 2.2 comp Truck is just dialed and secured the number 1 podium spot.
Yeti – 2.2 indy started off decent in the first heat. Going into heat 2 my radio deleted my program so had to miss it completely. In the 2.2 indy main I had the lead and checked out till the last 3 laps and my truck just shut off for 20 seconds putting me into the middle of the pack then turned back on and had to work my way back and fight to pull off a 3rd place.
All in all was a great night for 369Racing!
I would especially like to thank all my sponsors for making this all possible-
Pro-Line Racing for the best support and Competition Tires, Shocks and Bodies in the game today.
CKRC Hobbies for taking care of me with all the parts support to keep me in the race. Best hobby shop around.
Mattox Designs for all my swag and promotional gear to keep my trucks and sponsors looking fly. Renaged Squad baby!
Fast Eddy bearings for making me roll smooth and team K&K hardware for holding my trucks together.
StrongArmsRC for keeping my Yeti front end together in the roughest,toughest rc racing out. Bringin the muscle!
Also shout BIG shout out to VANQUISH PRODUCTS for building the best U4 bullet proof rc parts available, Y Town Crawlers for your killer carbon chassis. Tekin for the killer power and reliability and JEC racing for the quality stainless racing components.
See you at the next one!