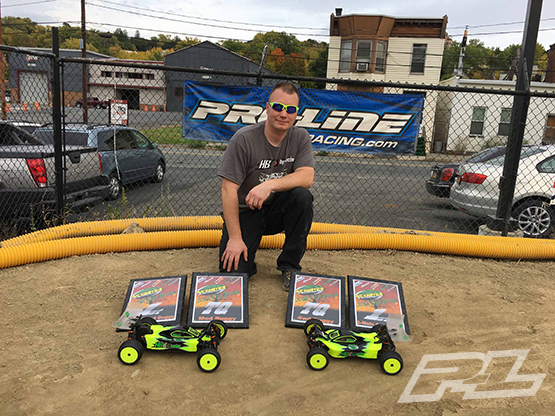 R/C Kinetics in Troy, NY put on their second annual Fall Brawl event that returns 1:10 Scale off-road racing back to its roots in a loose dirt outdoor setting.
The track gained a bunch of character over the event but even the biggest holes were no match for my Pro Line Hole Shots.
My Tires gave me the confidence to drive hard and take down TQ and wins in both Mod Buggy classes!