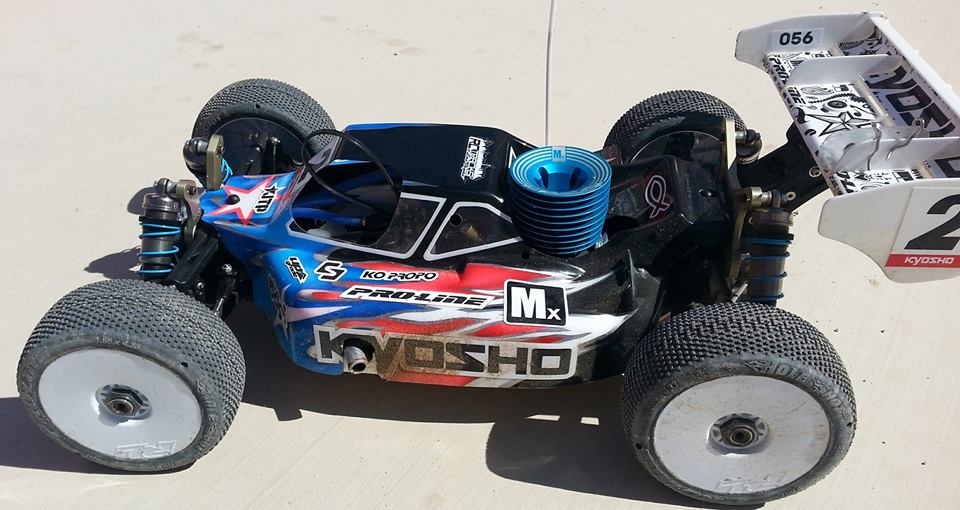 Wow, what another incredible day for Team Pro-Line!  Thursday was my fifth straight day of being at the track and Daniel's 7th, so we are starting to feel the effects of long days out in the sun, wind and dirt but the on-track action couldn't be going any better.  Q5 saw Jared Tebo, on M3 Hole Shots, try a new strategy of going the entire 10-minute qualifier without stopping for fuel and it worked!  This saved him 7+ seconds and even allowed for a big crash where Jared couldn't avoid a hidden crashed car in the back of the track.  Ty Tessmann had a good run to get a 3 for the Round and Cody King continuing his good qualifying effort to get a 4.  A few other Pro-Line guys like Neil Cragg, Dylan Rodriguez, Adam Drake, Tanner Stees and Joe Bornhorst all had great Top 16 runs for Q5!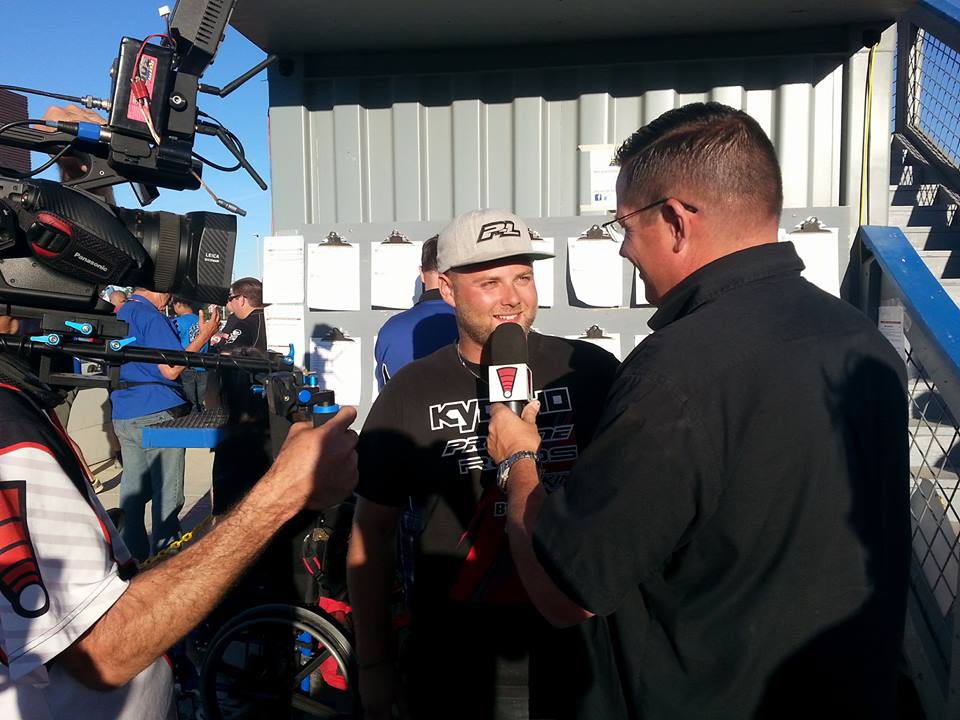 On to Q6 and the final round of Qualifying, which saw a few drivers trying tires or setups that might work for the Semi-Finals or Finals.  Jared Tebo stayed on the same M3 Holeshots but changed his setup to what he ran here at Silver State just to see how it worked.  Elliott has been running M4 compound for every round of qualifying so far, so it's no surprise he stuck with that but, this time, he tried M4 Fugitive Lites.  Ty ran M3 ElectroShot tires, which isn't surprising, but they did plan to go the entire 10 minutes without pitting.  Dakotah tried Fugitive Lites in one of our test compounds designed for dry track conditions.  Jared was not as comfortable with the setup changes he made and plans on reverting back to his previous setup and got an 8 for the Round.  Elliott came out of the blocks flying as usual and said he absolutely loved the M4 Fugitive Lite tires.  He went on to TQ the Final round of qualifying by almost 5 seconds.  Ty was on a potential TQ run without the fuel stop until another racer drove under his car in the option section.  Ty landed right on top of the other buggy's wing stopping the fly wheel and killing the engine for a disappointing end to Qualifying for the Tessmann camp.  Dakotah had a rough run with some issues but seemed to like the tires.  A few other guys had much needed great runs in Q6 including Jorn Neumann with a 5, Alex Zanchettin with a 7, Yannick Aigoin with a 10 and Neil Cragg, Adam Drake and Riccardo Berton finishing inside the Top 16.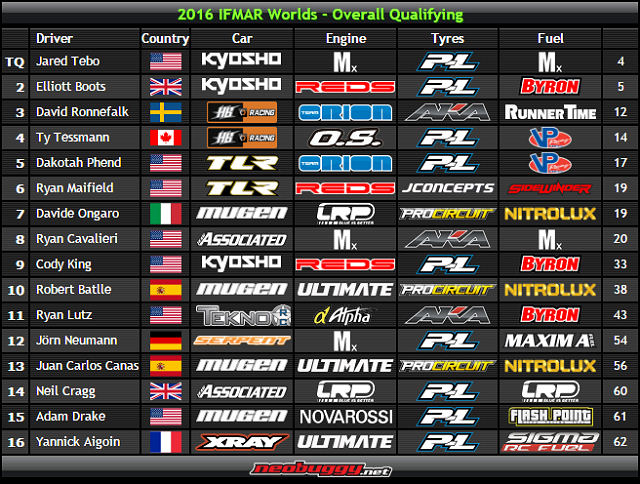 So, Qualifying is finally over and Team Pro-Line is in a great position going into the Semi-Finals.  Jared Tebo and Elliott Boots will both start 1st in their Semi's with Pro-Line drivers making 9 of the Top 16 direct qualifiers into the Semi's, which is 3 times more than our next competitor.  Friday is just for all of the lower finals, which he hope to use to test tires for Saturday.