Phill is at it again, he got the Crawl It RC and Pro-Line Racing Sponsored Rig for the 4 Wheel to Heal Charity.
The Charity rig will go to one Lucky winner at this year's RECON G6 Birthday Bash,
MAKE SURE AND GET YOUR RAFFLE TICKETS at the next RECON G6 Event
This time Phill is making a custom cage and showing off his welding technique, making sure to stay safe with his custom RC Mayhem Garage Welding Mask and Pro-Line Welder.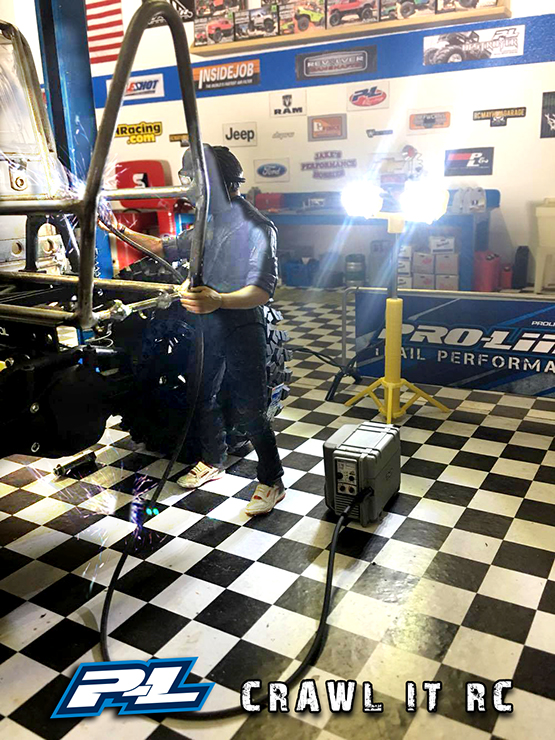 With a little help from Roberts RC, this project is well Lit!
Off-to Paint….
Time to relax and soak in the awesome work done by Phill (A.K.A. Sean Barrett, Crawl It RC)