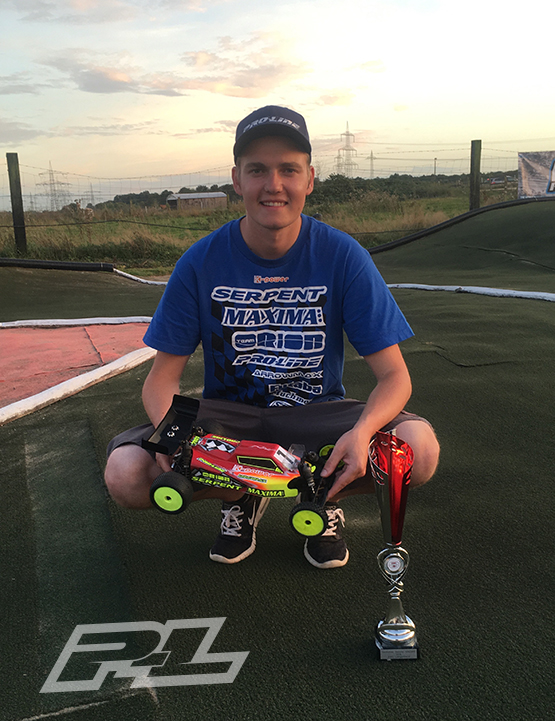 Last weekend were the 2WD German Nationals held at the astroturf track in Langenfeld.
The Track was prepped nicely and the race started with 2 Rounds of seeding practice followed by 3 Rounds of Qualifying. Pro-Line Wedge Front Tires worked great all weekend. After practice I was able to have the fastest time over 3 laps. I just mounted a new set of Rear tires and my car was set for the 1st Round of qualifying. A TQ run by 14sec over 2nd place. Round 2 and 3 wrapped up the overall TQ. 1 Round of qualifying was still left on Sunday morning which  I could TQ as well.
A short break and the Mains started. A1 I was able to build a comfortable lead and take the win by 15-seconds. A2 Again a good start and some fast laps gave me a comfortable lead to win by 9-seconds and wrap up the overall Championship. A clean sweep taking all qualifying Rounds and finals.
Pro-Line products used:
8228-103 – Pin Point Rear Tires
8230-103 Wedge Sqaured 2WD Front Tires
6031-00 Pro-Line Tire Glue
6185-05 Closed Cell Hard Foam
6185-04 V2 Closed Cell Foam
2735-02 Velocity 2.2″ 2WD Front Wheels Yellow
2736-02 Velocity 2.2″ Rear Wheels Yellow