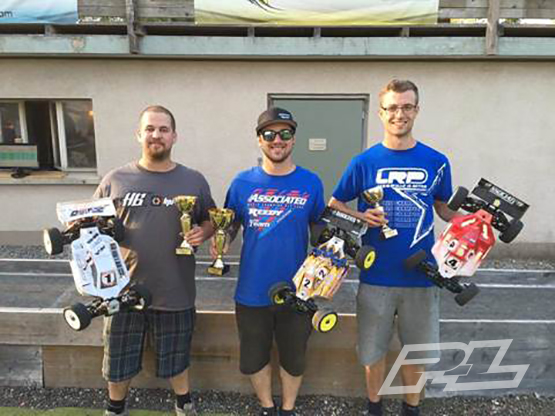 On Sep 10-11, 2016 were 2 rounds of Swiss Nationals in Lütisburg. Race Class this time was the Electric 1:8 Buggy on the nice Astroturf Track from the BC Hornets.
Saturday was the 3rd Round of the nationals with 2 Practice rounds and 4 rounds of quals and electric style 3 races of A-Finals. Factory Driver Patrick Hofer was on start with his Reedy Powered RC8B3. Patrick qualified his Car after first driving  on dry Astroturf on the 2nd place in the A-Main behind Kevin Zwahlen. Patrick changed his setup bit more for high grip on the hot weather for a easier and stable Car in the finals.
Finals was the first A-Main special for all people around the track for awesome to watch a great fight. Kevin and Patrick give a good and nice battle for the win, with clean drove from Patrick was possible to win the first Main. In the 2nd finals Patrick was on fire and drove his race after good start and won the 3rd round of Swiss Nationals.
Patrick used:
Pro-Line Predator Body for RC8B3e
Pro-Line PinPoint Tires 
Pro-Line Wheels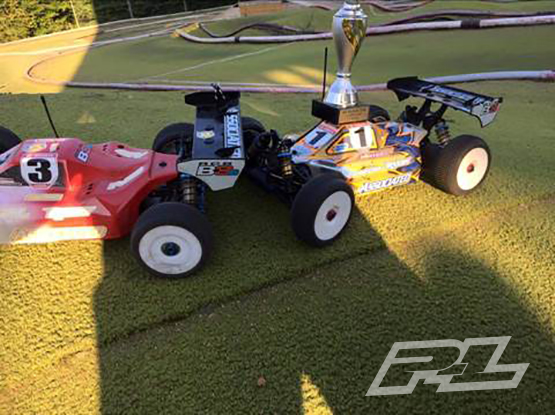 Ranking:
1) Patrick Hofer / Team Associated / Reedy / Pro-Line / AVIDrc/ Up Grade RC/ Sanwa
2) Kevin Zwahlen / HB-Racing / Orion
3) Roman Kummer / Team Associated / LRP
On Sunday was the 4th. Round of Swiss championship 2016 on the same track and same conditions.
This time only with 3 rounds of quals and normal way with 3 Finals of A-Mains.
This time was dominating time for Pro-Line Driver Patrick Hofer he won all 3 rounds of qualifications and made the TQ for the A-Mains, behind Kevin Zwahlen and Roman Kummer on 3rd.
Finals was pretty clean from Patrick he win both first 2 A-finals with clean and fast laps over the Track, and Win his 4 race this saison after 4 Rounds.
Ranking :
1) Patrick Hofer / Team Associated / Reedy / Pro-Line / AVIDrc/ UpGradeRc/ Sanwa
2) Robin Frischkopf / Xray
3) Kevin Zwahlen / HB-Racing / Orion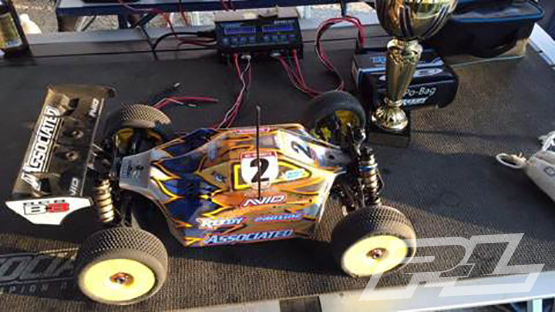 Thanks for the great support !!!
– Patrick Hofer