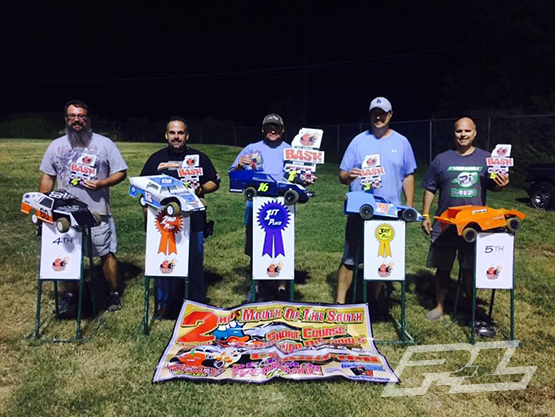 This past weekend, I raced at the 5th Annual Cherry Valley / 2nd annual Mouth of the South SC Mod National Champs in Southaven, MS.
I ran 3 classes – Nastruck, SC Mod and Pro Street Stock Class – qualifying in the "A Main" for all events.
In SC MOD Class, that had the biggest turn out, I would finish with a strong 5th place finish. In Nastruck, I made it up 3rd place before a spin on the last lap knocking me down to a 5th place finish. In Pro Street stock, I would end up 6th overall just barely missing 5th place finish.
Pro-Line Equipment Used:
SC Mod Class: I used Pro-Line Electrons M4 in the front and M4 Tazers in the Rear. Pro-Line Stand
Pro Stock Class: I used Pro-Line Micron M4 in the front and Hole-Shot M4 in the rear. Pro-Line Stand