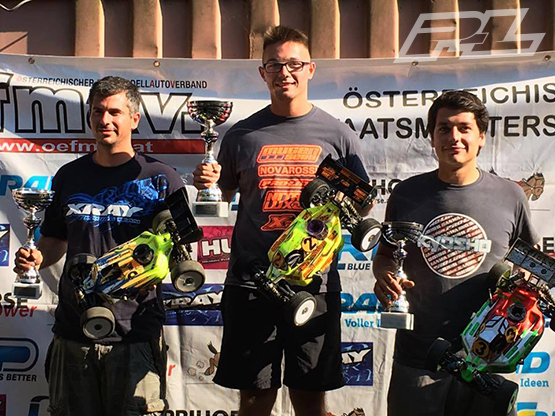 Dominic Bauer won the 3rd round of the Austrian Nationals 1:8 Buggy with Fugitive X2, which was the tire to
go on the sugared high grip track. 8 out of 12 finalists choose Pro-Line Tires with finishing 1st and 3rd on the podium.
All Pro-Line Tires looked really good after the 45-min long Main final, while all others finished with no more pins left.
Best regards,
Hupo Hönigl