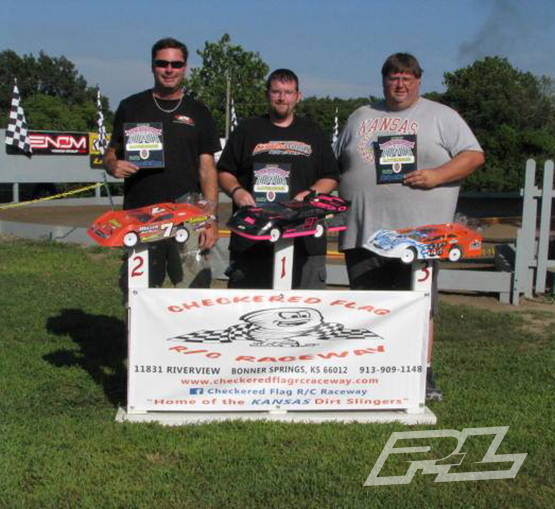 The 2016 Kansas Dirt Oval Championships. Checkered Flag Raceway Running 2 classes, open late model and 10.5 sprint. Open Late model, it was the very first race with this car. first qualifier won my qualifier and take a 2 for the round. round 2 had some wrecks and take a 4 for the round. that put me starting 3rd in the A-Main.
Late Model – Nor'Easter Body, Holes Shot Rear Tires and Scrubs Front Tire – M3 compound.
Sprint – Hole Shot Rears and Scrubs front – M3 compound
In the A-Main I worked my way up to 2nd and was having a great race with 3rd when I had a bobble with a lapper that slowed me enough to let 3rd by. finished 3rd, was very happy for the first time out with the car.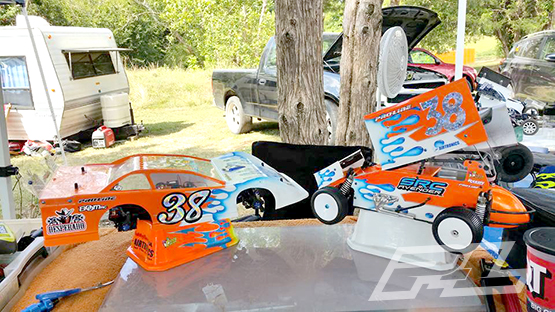 sprint car, qualifying was tight with in the top 10 cars. I had a few wrecks in the first qualifier and took a 7 for the round. second qual I was leading it and was on a top 3 time when I thought it would be fun to turn in early and break the car. it netted me into the C-Main. I won the C-Main by a lap to bump to the B-Main. start of the B was a mess and after we got going I found myself battling with fellow Pro-Line team member chad parks. we would both put on a charge but the madness would end our day short of the bump spot.
Pro-Line items used:
Late Model – Nor'Easter Body, Holes Shot Rear Tires and Scrubs Front Tire – M3 compound.
Sprint – Hole Shot Rears and Scrubs front – M3 compound
Thank You for your support
– Clint Seitz