Learn More about 4 Wheel To Heal and Donate today!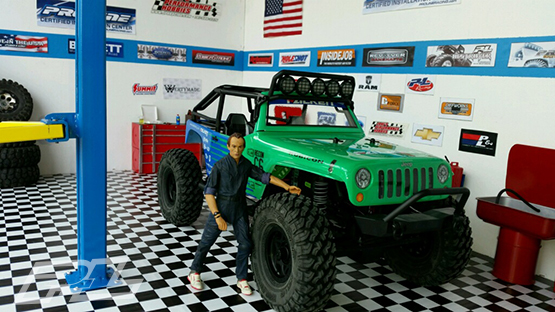 Phill's got the new Axial SCX10 in the shop getting ready to put on the lift so he can tear it down and do some upgrades !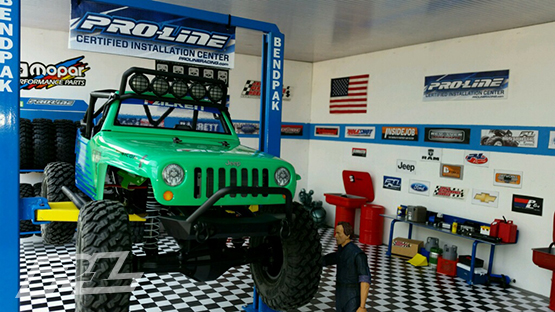 It's up first step get those Tires and Wheels off!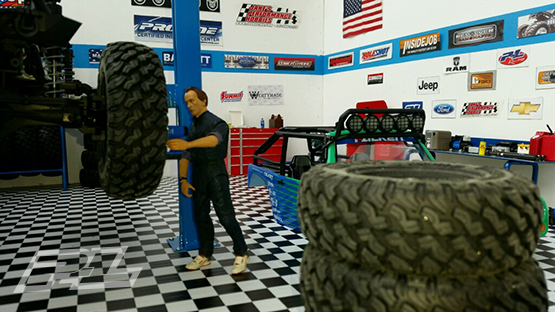 Last one then it's time to separate the Body from the chassis!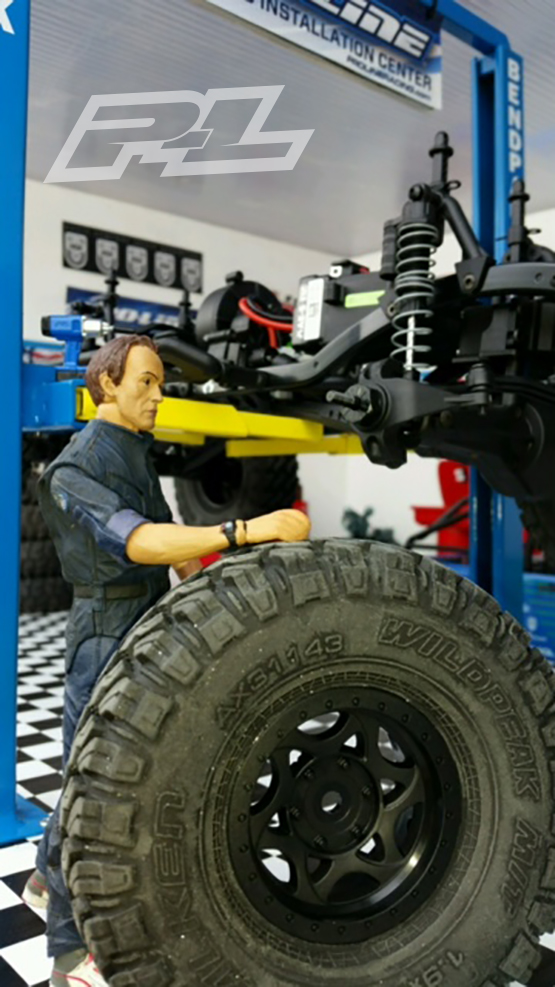 Body, Tires and Wheels all off!
Now it's time to get onto some more serious upgrades!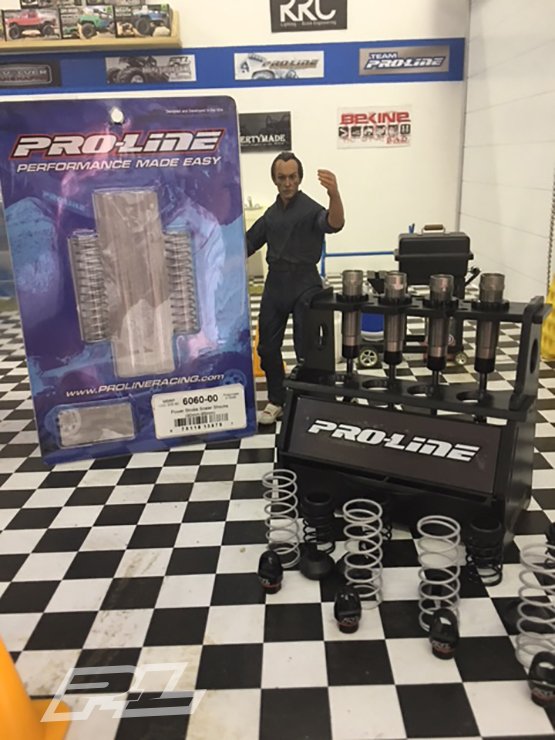 Phill is building some Pro-Line Scale Shocks for this truck they will perform awesome he has used them before on his builds and has had great luck with them.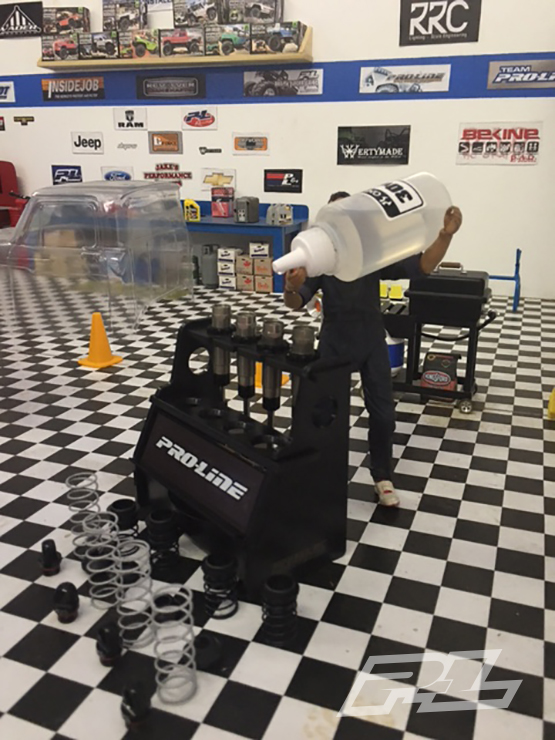 He is adding the 30wt Shock oil then he is going to button them up and get them installed!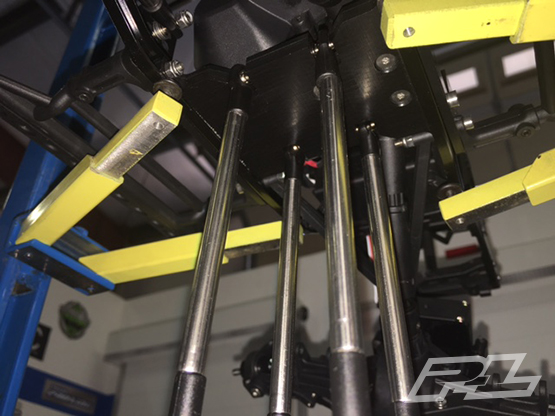 While he was at phill installed some custom Crawl-it RC stainless links and a Vader Products high clearance skid with some of there link relocation plates for better geometry!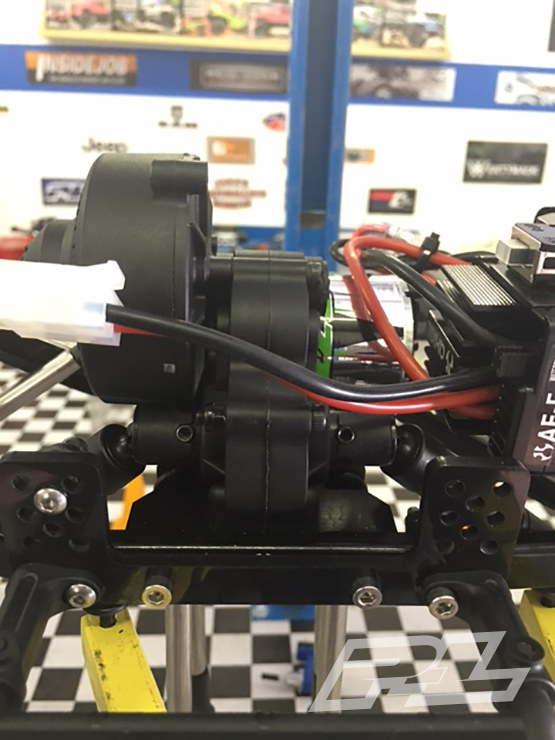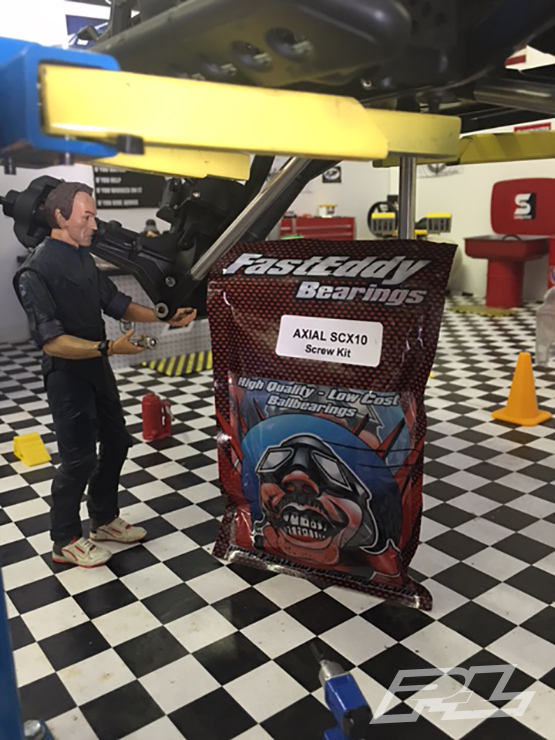 Holding everything together is Team FastEddy stainless hardware !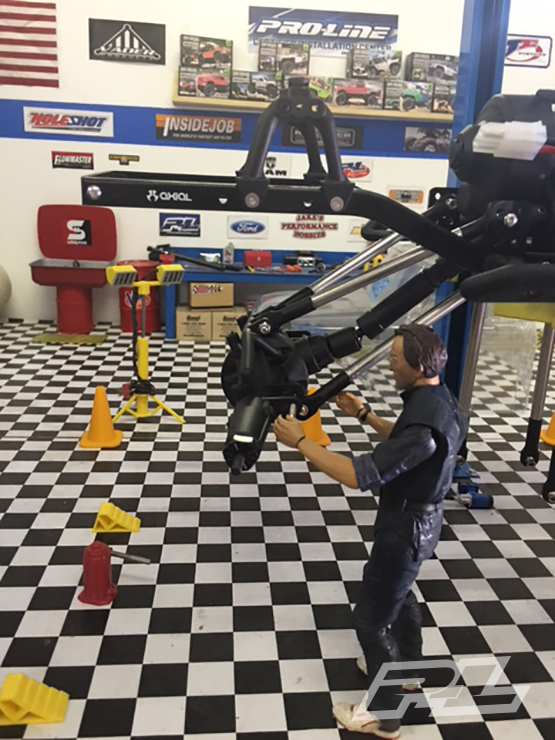 Also he installed Team Fasteddy bearings in all the axles and tranny!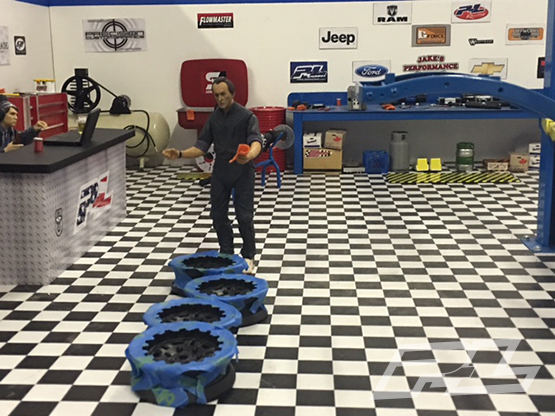 The wheels were next Phill thought they needed a little custom touch!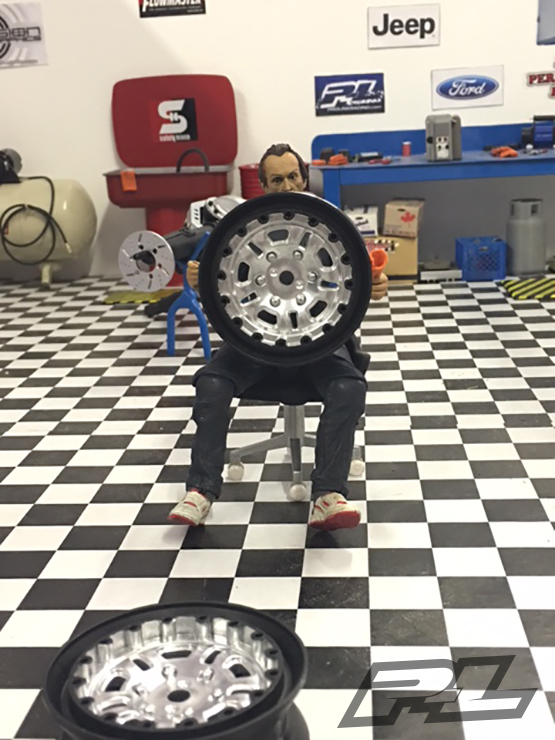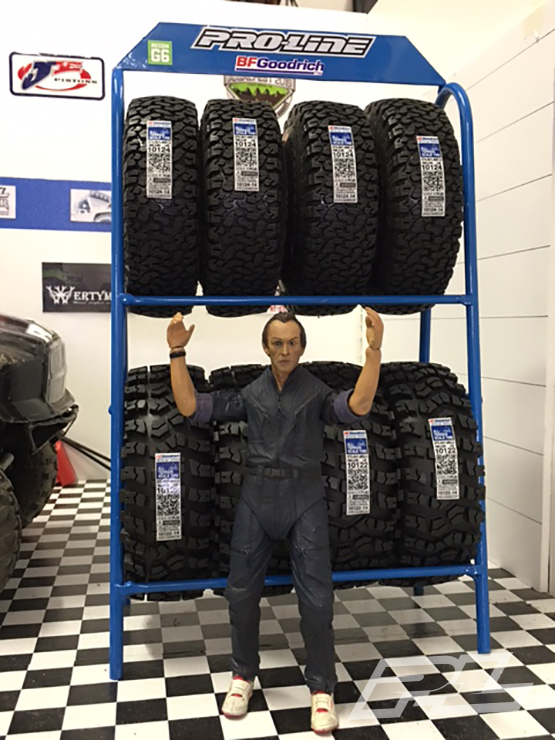 So he put a little paint on them gives them a whole new look!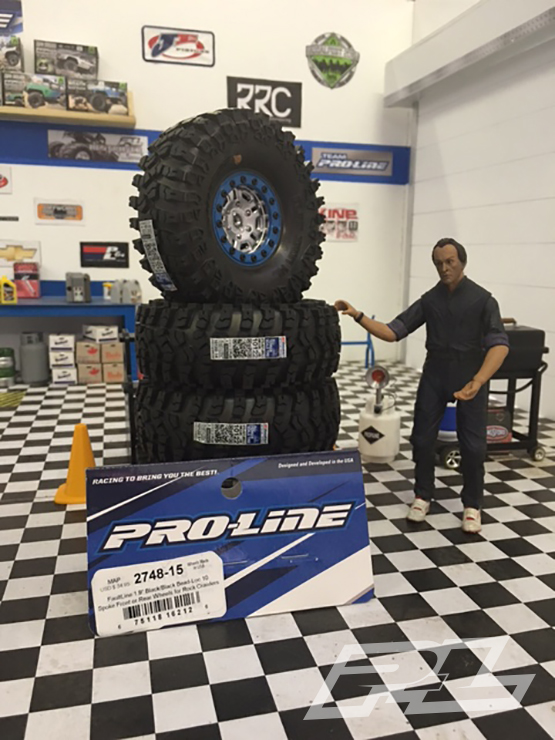 Phill was excited The Crawl-it Rc garage just got a shipment of new proline tires in so he chose the Flatiron XL's for this build as they have awesome traction and give great ground clearance!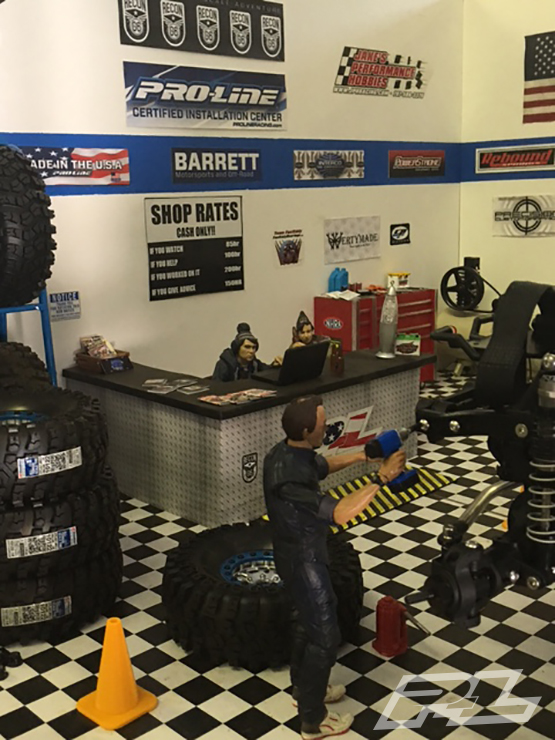 So he got them mounted up and ready to go! But he still has some more chassis work to do before he puts them on!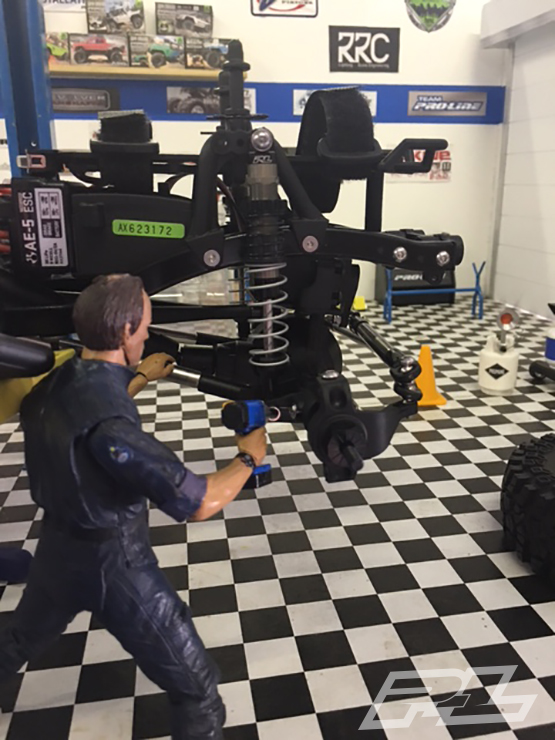 Getting all that stainless bling installed and ready!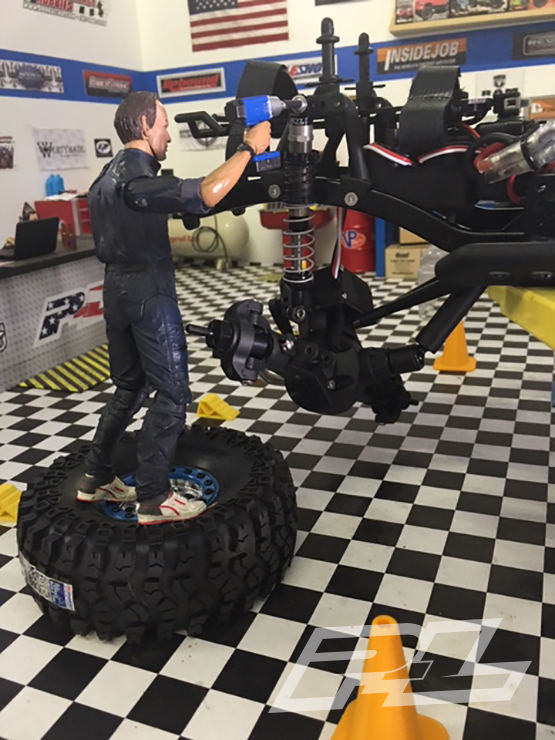 Almost done installing those Proline scale shocks!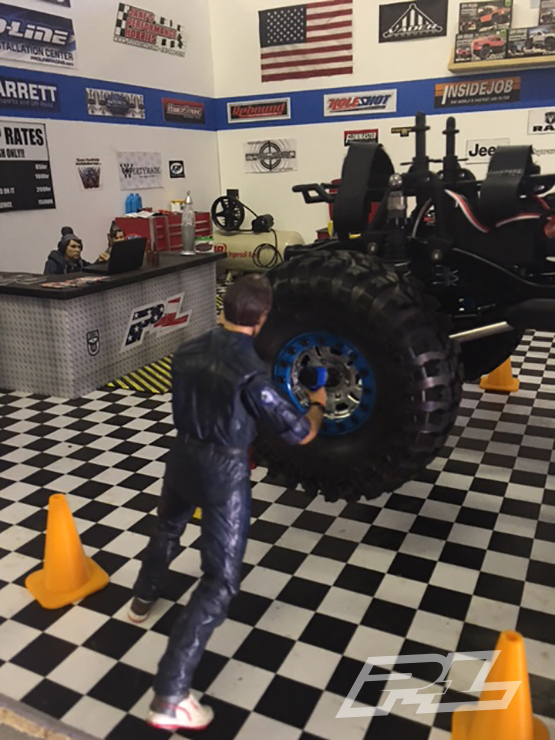 The moment Phill has been waiting for get the tires and wheels on so its a roller again it's been up on the lift for a while. Taking up space in the shop and he has other projects to get done!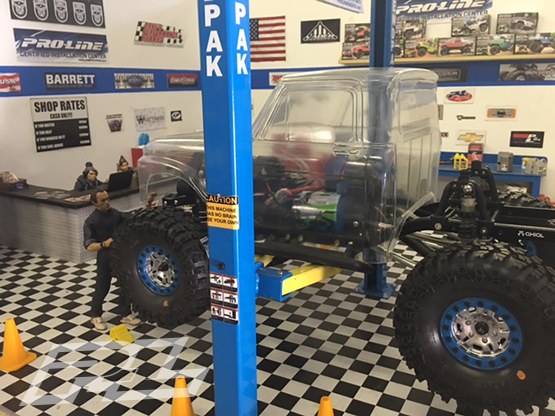 One last thing for now he had the body trimmed out and set it on the chassis so he could get ideas for the roll cage for the rear and mounting locations!
Stay tuned more to come Phill and Crawl-it Rc scale garage will be back to finish up this project!
The Sponsors include Pro-Line Racing, Jakes Performance Hobbies, Team Fast Eddy Bearings, Precision Custom Graphics, Vader Products, RRC  (Roberts RC), Wertymade, and of course Crawl-It RC!